MCAA's Safety & Health Initiative explains how the Occupational Safety & Health Administration (OSHA) and the Centers for Medicare & Medicaid Services (CMS) are responding to the new vaccination mandates projected to affect two-thirds of American workers.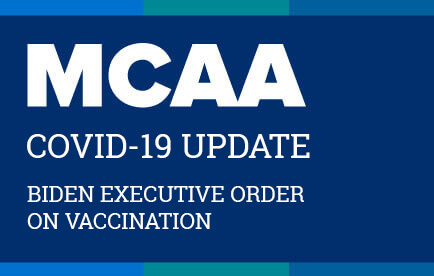 Alston & Bird Summarizes the Biden Vaccine Initiatives Announced September 9, 2021
President Biden's speech detailing a national strategy to combat the COVID-19 pandemic introduced two executive orders and certain administrative actions that will increase mandates for vaccination in both government and private workplaces. Alston & Bird summarizes these measures and provides links to additional resources.
The Biden Administration's Executive Order Ensuring Adequate COVID Safety Protocols for Federal Contractors, Executive Order 14402 issued September 9, 2021, applies to direct Federal prime contracts above $250,000 and all lower tier subcontracts for work performed at the project site and facilities where work is performed pertaining to covered prime contracts and subcontracts. It does not apply to Federally assisted contracts or suppliers on covered prime contracts. The EO pertains to both prime and subcontractors, irrespective of total employment, while the other Biden Administration EO on vaccination applies to all employers (Federal contractors or subcontractors or otherwise) who employ 100 or more workers. MCAA will keep you apprised on regulatory developments along this ambitious and unique regulatory schedule.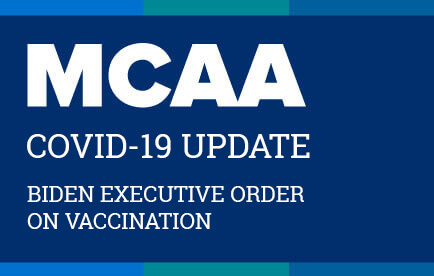 MCAA and the UA Issue Message Supporting COVID Vaccination
MCAA President Armand Kilijian and UA General President Mark McManus issued a message highlighting the importance of the COVID vaccine to protect not only ourselves and our families, but our jobsites, our fellow members and contractors, and our end users.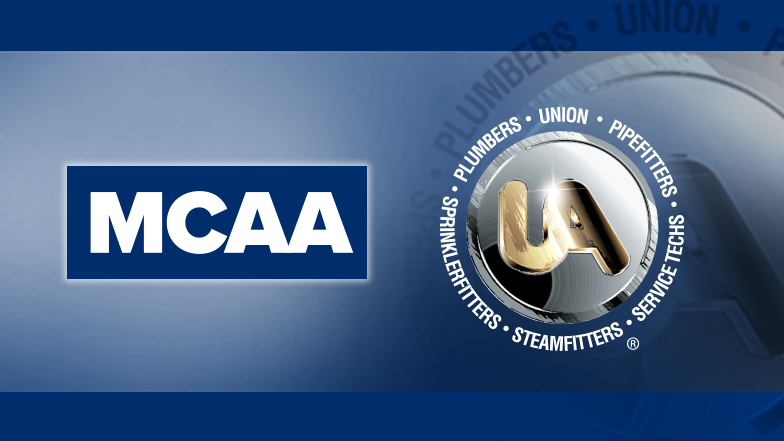 If OSHA's new Emergency Temporary Standard (ETS) on COVID-19 applies to your company, it may be helpful to understand what the agency's compliance officers are looking for when they are inspecting affected workplaces, and how they are directed to issue citations for violations of the standard.