OSHA recently released an Emergency Temporary Standard (ETS) on COVID-19 covering settings where employees provide healthcare services or healthcare support services. Contractors providing healthcare support services, such as equipment and facility maintenance, may have to comply with several provisions in the ETS. However, the standard does not apply to "well-defined hospital ambulatory care settings" where all employees are fully vaccinated, all non-employees are screened prior to entry, and people with suspected or confirmed COVID-19 are not permitted to enter those settings. Contractors whose employees are not providing healthcare support services are exempt from the ETS. However, OSHA has updated its guidelines for employers based on the most current guidance from the CDC. Employers are urged to comply with the updated guidelines.

OSHA Releases ETS on COVID-19 and Healthcare Facility Ventilation Requirements
OSHA's recently presented Emergency Temporary Standard on COVID-19 (ETS) describes specific requirements for healthcare facility ventilation systems. The requirements apply to employers who own or control buildings or structures with an existing heating, ventilation, and air conditioning system(s) where employees provide healthcare services or healthcare support services. If your company provides HVAC services for an affected employer, the contents of the ETS ventilation provision may be helpful to you.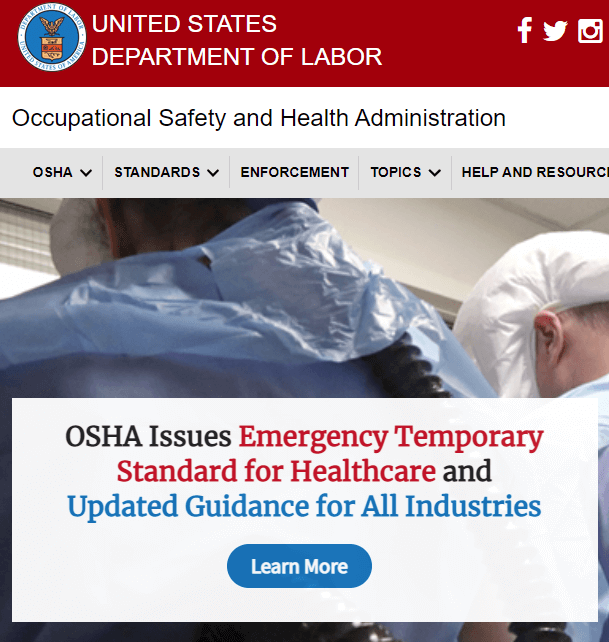 Every day, the construction attorneys at Cohen Seglias are approached by clients as to how to address the current crisis due to the significant fluctuation in pricing in construction materials, equipment, and energy. The Construction Contracts & Risk Management Group at Cohen Seglias has prepared a material price escalation package to help contractors weather the storm.