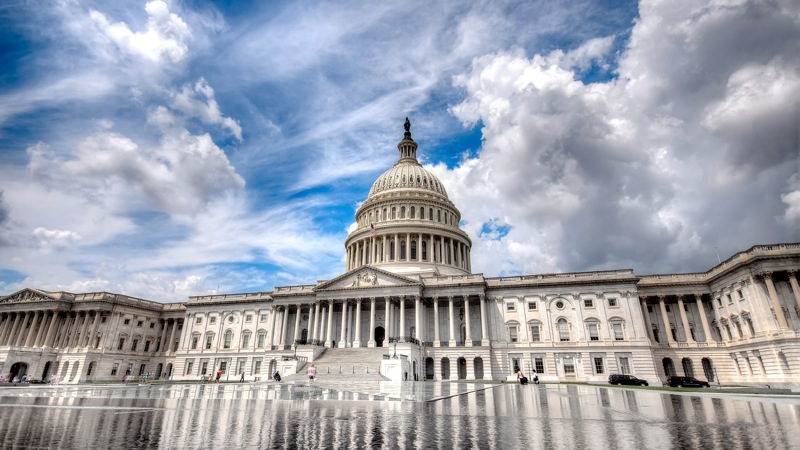 Legislative and regulatory developments are picking up pace in Washington, DC, in advance of the Congressional recess. Key issues of interest to MCAA members include vaccination requirements, clean energy, electric vehicle tax credits, and revised Davis-Bacon regulations.
Vaccination Requirements On Hold
The Biden Administration's vaccination mandates for employees in firms with more than 100 employees, and Federal contractors and subcontractors are now all on hold in the wake of invalidating court decisions and OSHA regulatory action.
MCAA has filed comments with OSHA, seeking a measured re-implementation of the OSHA Emergency Temporary Standard (ETS) on COVID-19 if a supervening court decision in the Sixth Circuit Court of Appeals would reinstate the rule by lifting the stay on enforcement before a full decision on the merits of the legal arguments. So, until further court action, the vaccination requirements remain in public policy "purgatory," awaiting further judicial action.
The Senate passed a resolution of disapproval of the vaccination mandates in the OSHA ETS by a vote of 52 to 48 this week (Senators Joe Manchin (D-WV) and Jon Tester (D-MT) broke party lines and voted for the resolution). Similar passage in the House is judged very unlikely. It is even less likely that the President would sign such a resolution, if passed, condemning his own action.
New Clean Energy Executive Order Announced
President Biden released a Clean Energy Executive Order on December 8, 2021, containing a broad scope of administrative actions that "…. demonstrates how the United States will leverage its scale and procurement power to lead by example in tackling the climate crisis. The Executive Order will reduce emissions across federal operations, invest in American clean energy industries and manufacturing, and create clean, healthy, and resilient communities. The President is building on his whole-of-government effort to tackle the climate crisis in a way that creates well-paying jobs, grows industries, and makes the country more economically competitive."
Among the many elements of the initiative, several below impact the construction industry:
"Transition federal infrastructure to zero-emission vehicles and energy efficient buildings powered by carbon-pollution-free electricity. … The federal government will work with utilities, developers, technology firms, financiers and other to purchase electricity produced from resources that generate no carbon emissions, including solar and wind, for all its operations by 2030. … With the scope and scale of this electricity demand, the federal government expects it will catalyze the development of at least 10 gigawatts of new American clean electricity production by 2030, spurring the creation of new union jobs and moving the country closer to achieving a carbon pollution-free electricity sector by 2035."
"Modernize the federal building portfolio to reach net-zero emissions by 2045, including a 50 percent reduction in building emissions by 2031. The federal government will work across existing real property and during new building construction and major renovations to increases water and energy efficiency, reduce waste, electrify systems, and promote sustainable locations for federal facilities to strengthen the vitality and livability of the communities in which federal facilities are located. Additionally, the Biden-Harris Administration will implement the first-ever Federal Building Performance Standard and will use performance contracting to improve buildings with no up-front costs."
"Make federal agencies more adaptive and resilient to the impacts of climate change, and increase the sustainability of federal supply chains, achieving net-zero emissions from federal procurement by 2050. The companies that supply the federal government are critical partners in achieving our climate goals and growing the economy and American jobs. Cutting emissions from the federal government's procurement also means buying materials with a lower carbon footprint. The federal government will launch a "buy clean" initiative for low-carbon materials and prioritize the purchase of sustainable products, such as products without added perfluoroalkyl or polyfluoroalkyl substances (PFAS). Through these actions, the federal government will provide a large and stable signal to the market for sustainable and low-carbon goods made in America, advancing America's industrial capacity to supply the goods and materials for the future while growing good jobs for American workers.
Electric Vehicle Tax Credits Under Review
The Senate parliamentarian is considering whether the Administration's proposal to add $4,500 to the $7,500 tax credit for the purchase of electric vehicles that are assembled by domestic US union labor is appropriate for inclusion in the Build Back Better reconciliation proposal pending in Congress.
Revised Davis-Bacon Regulations Inching Forward
The long-awaited proposal to revamp the US Department of Labor's (DOL) Wage and Hour Division regulations implementing the Davis-Bacon Act took the final step in the regulatory process. On December 3, 2021, DOL sent the regulatory proposal to the Office of Management and Budget's Office of Information and Regulatory Affairs (OIRA) for a final look-through.
MCAA commented on those regulatory proposals earlier this year, seeking changes in peak week reporting and asking for a review of the 50% threshold for prevailing wage determinations. These changes are of consequence now as the infrastructure legislation will bring a broad expansion of Davis-Bacon projects across all markets covered by the measure.
MCAA will continue to monitor legislative and regulatory actions and provide updates as appropriate. In the meantime, questions about these activities can be directed to John McNerney.
Related Articles