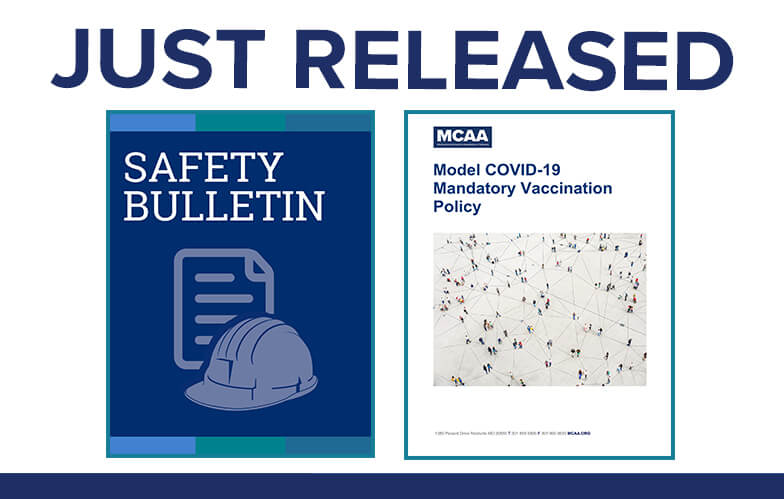 The Occupational Safety & Health Administration (OSHA) issued an Emergency Temporary Standard (ETS) on COVID-19 on November 5, 2021. While the standard has been temporarily stayed by the Fifth Circuit, MCAA wants to help mechanical construction, service, and fabrication shop employers prepare in the unlikely event the stay is temporarily lifted and OSHA decides to initiative enforcement. To that end, we've prepared this Safety Bulletin offering a quick overview of potential impacts and a Model COVID-19 Mandatory Vaccination Policy. Both are now available free to members as a benefit of membership.
MCAA is closely monitoring the daily changes and legal challenges to the ETS and while we don't believe the stay will be lifted anytime soon, we want you to be prepared just in case.
If you have questions, please contact Raffi Elchemmas, MCAA's Executive Director of Safety, Health and Risk Management.
Related Articles