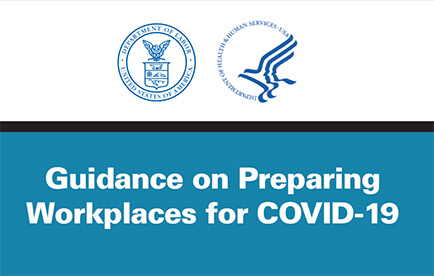 The Occupational Safety and Health Administration (OSHA) is providing employers recommended instructions for helping to prevent the spread of coronavirus in their workplaces. To reduce the impact of the outbreak on businesses, employees, customers, and the general public, it is critical employers plan now. The agency is suggesting employers take the following precautions and implement best practices as an attempt to address various challenges, including:
Developing an infectious disease preparedness and response plan
Prepare to implement basic infection prevention measures
Develop policies and procedures for prompt identification and isolation of sick people
Develop, implement, and communicate about workplace flexibilities and protections
Implement workplace controls to isolate employees from work related hazards
Follow existing OSHA standards
The agency's recently released publication Guidance on Preparing Workplaces for COVID-19 will help affected employers understand how the virus could impact their workplaces and develop proper infectious disease preparedness and response plans.
Related Articles