Get what you need faster! Follow MCAA News, MCAA's CEO John Gentille, MSCA Connect, MCERF, GreatFutures and our Technology Initiative on Twitter!
Of Interest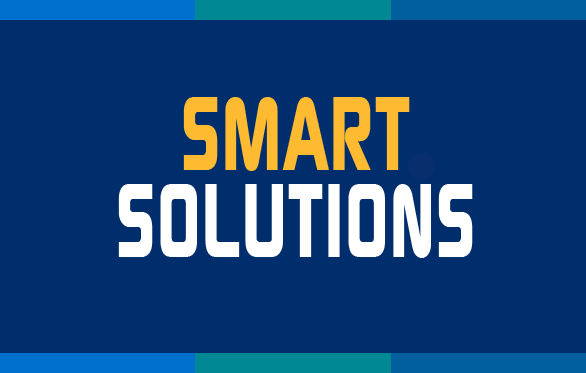 The University of Notre Dame and SLOAN have a 113-year-long relationship, so the university chose SLOAN products as the basis of design for the expansion and renovation of their athletic complex. As a result, Notre Dame is conserving water, saving money, improving hygiene, and paving the way for easy maintenance in the long term.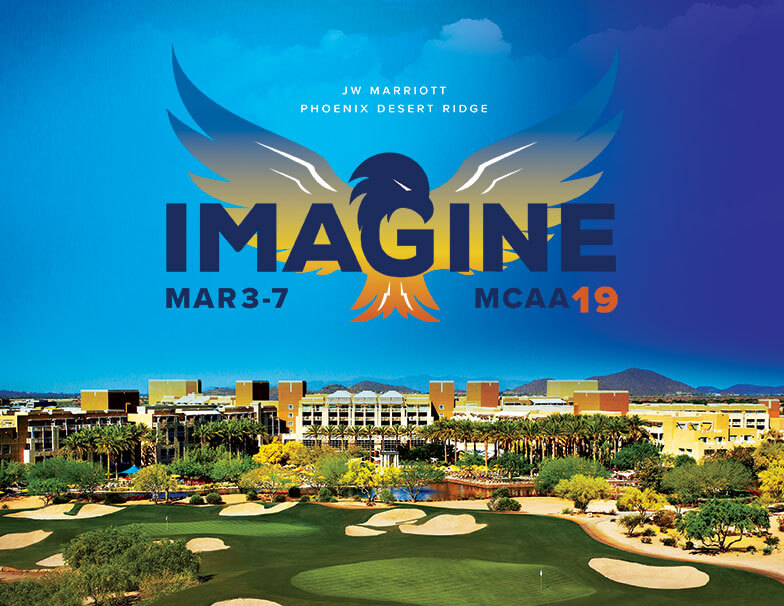 Thank you for joining us in Phoenix for MCAA19! The best MCAA convention ever gave us the best photos ever! You can view, download and share great memories of our time together by visiting our SmugMug site. Best of all, they're free! Ready to make new memories? See you in Maui! MCAA20 is March 15-19, 2020.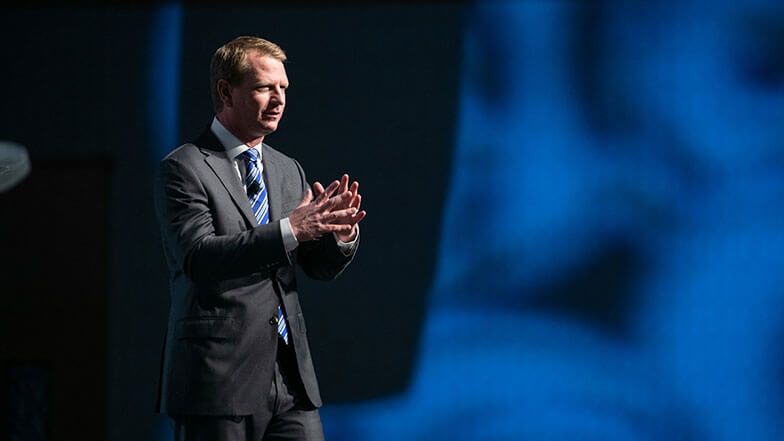 Brian Helm Became MCAA's President at the Close of MCAA19
Brian Helm became MCAA's President at the conclusion of MCAA19. He is the the President of Mechanical, Inc., one of the largest plumbing and HVAC contractors in the Midwest, serving primarily Chicago, Milwaukee, and Omaha. The Freeport, IL-based company—part of the Helm Group of companies—is known for delivering value to its customers in the Healthcare, Industrial, Education, Aquatic, Water/Wastewater Treatment, Government, High Rise, Energy and Mission Critical sectors. He was elected to the MCAA Board of Directors in 2013. On a personal note, Brian enjoys spending time with his wife, Kari, and their three children, Lily, Charlie, and Chase. His other favorite extra-curricular activity is chairing the public-private economic development board for his hometown of Freeport, IL.
MCAA19 Offered Outstanding Education
MCAA19 was packed with outstanding education. Experience it for yourself, and plan to join us next year for MCAA20!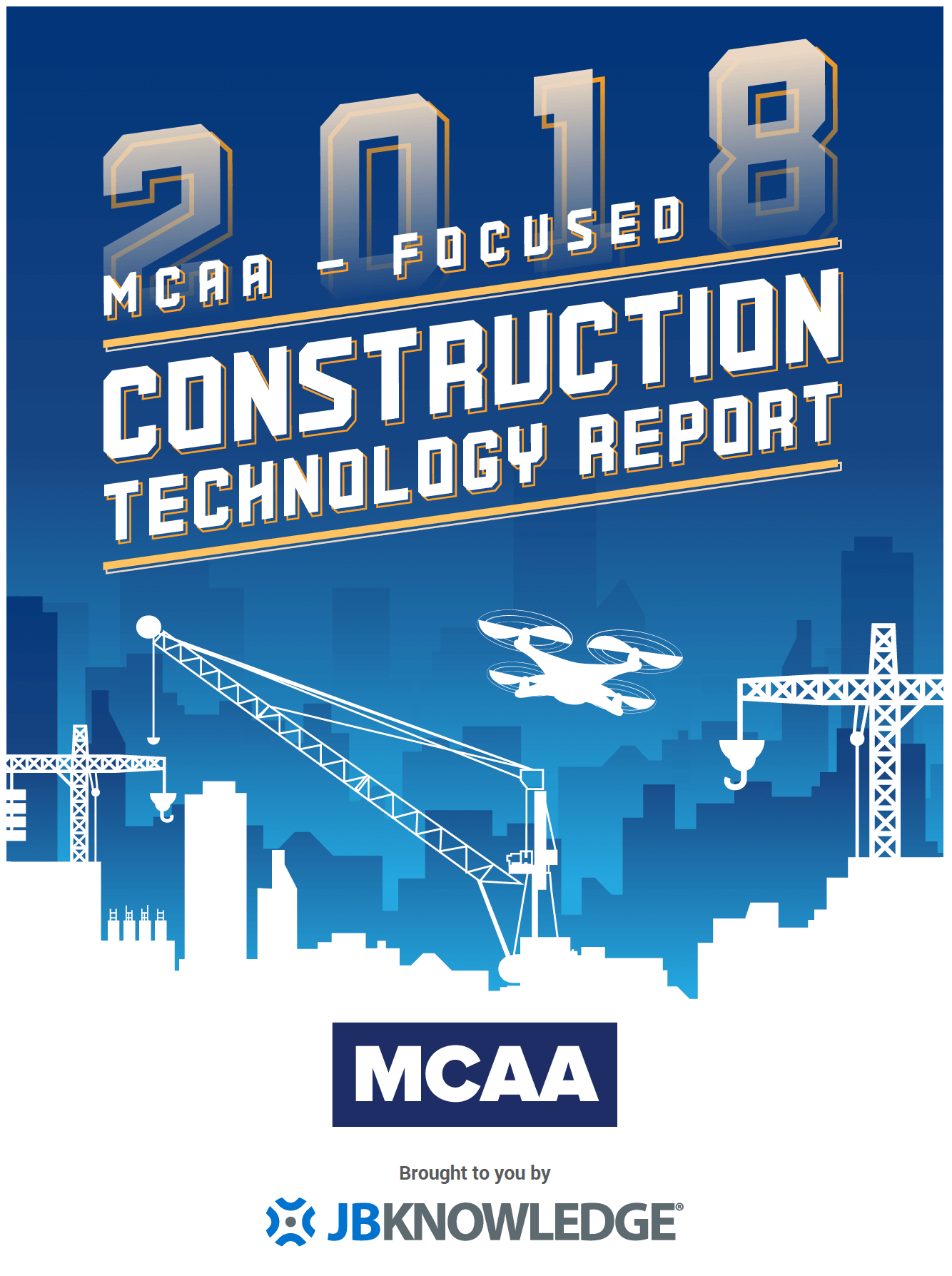 The newly released MCAA-Focused Construction Technology Report produced by JBKnowledge reveals that MCAA members are advanced in BIM and other technology solutions but are underspending on research and development compared to the rest of the construction industry.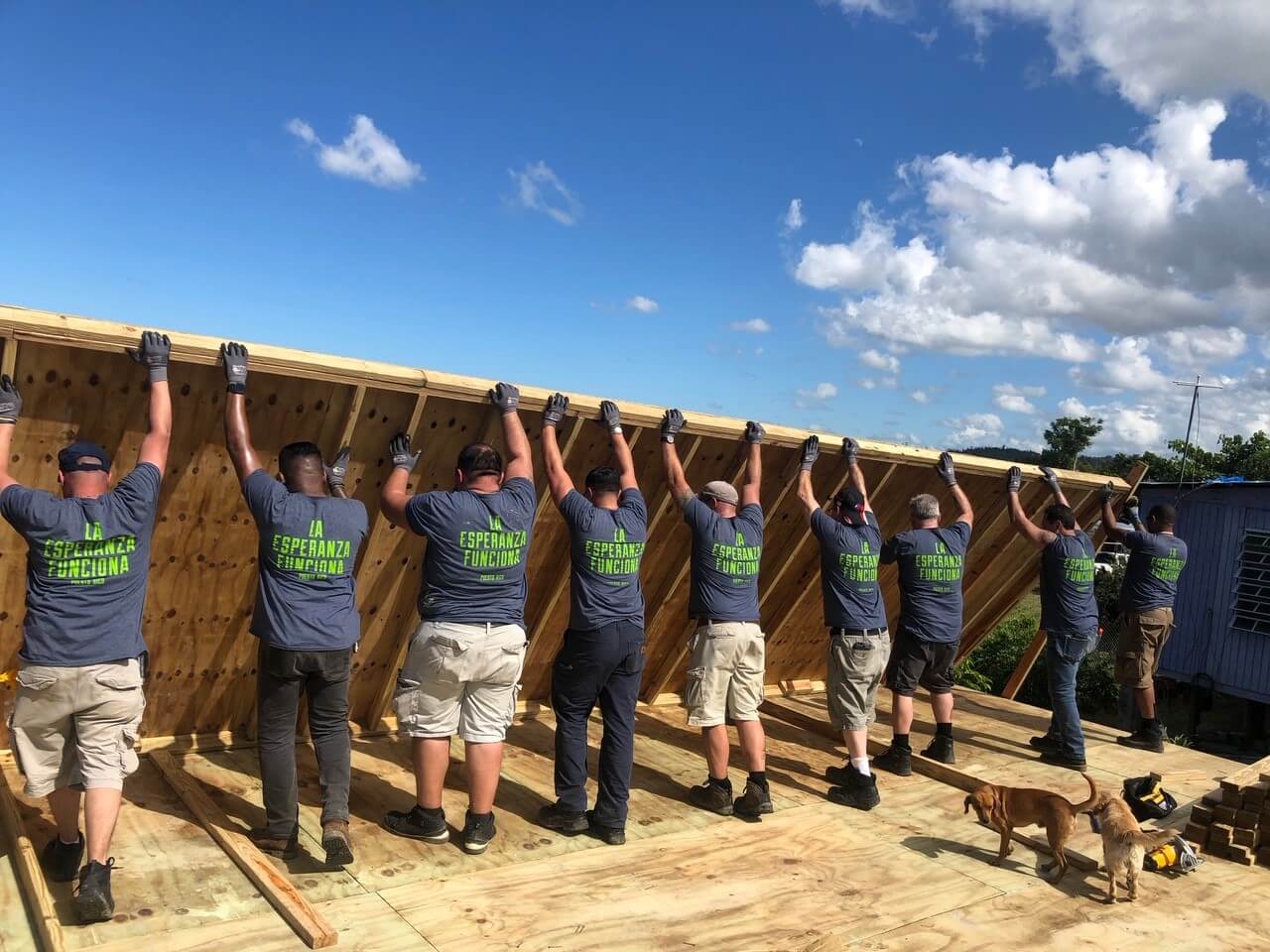 It's not every day you get the chance to give someone a gift that changes their lives. A group of 12 employees from MSCA member company, Arista Air Conditioning Corporation, did just that when they traveled to Puerto Rico with Convoy of Hope to build a new house and repair other homes that were damaged in Hurricane Maria.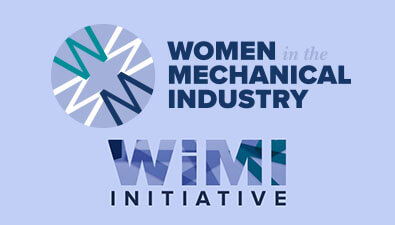 Registration is Now Open for the WiMI Conference!
MCAA and MSCA are hosting our first Women in the Mechanical Industry Conference this summer, bringing together women leaders from across the country. The conference will be held June 24-26, 2019 in Chicago, IL. All women employed by an MSCA or MCAA member company are encouraged to join us for this unique opportunity.  The program will feature several exceptional speakers, including Nicole Malachowski, who was recently inducted into the National Women's Hall of Fame. The conference line-up is sure to inspire you to dream big and hone your skills to enable you to become better leaders and role models. Registration is now open!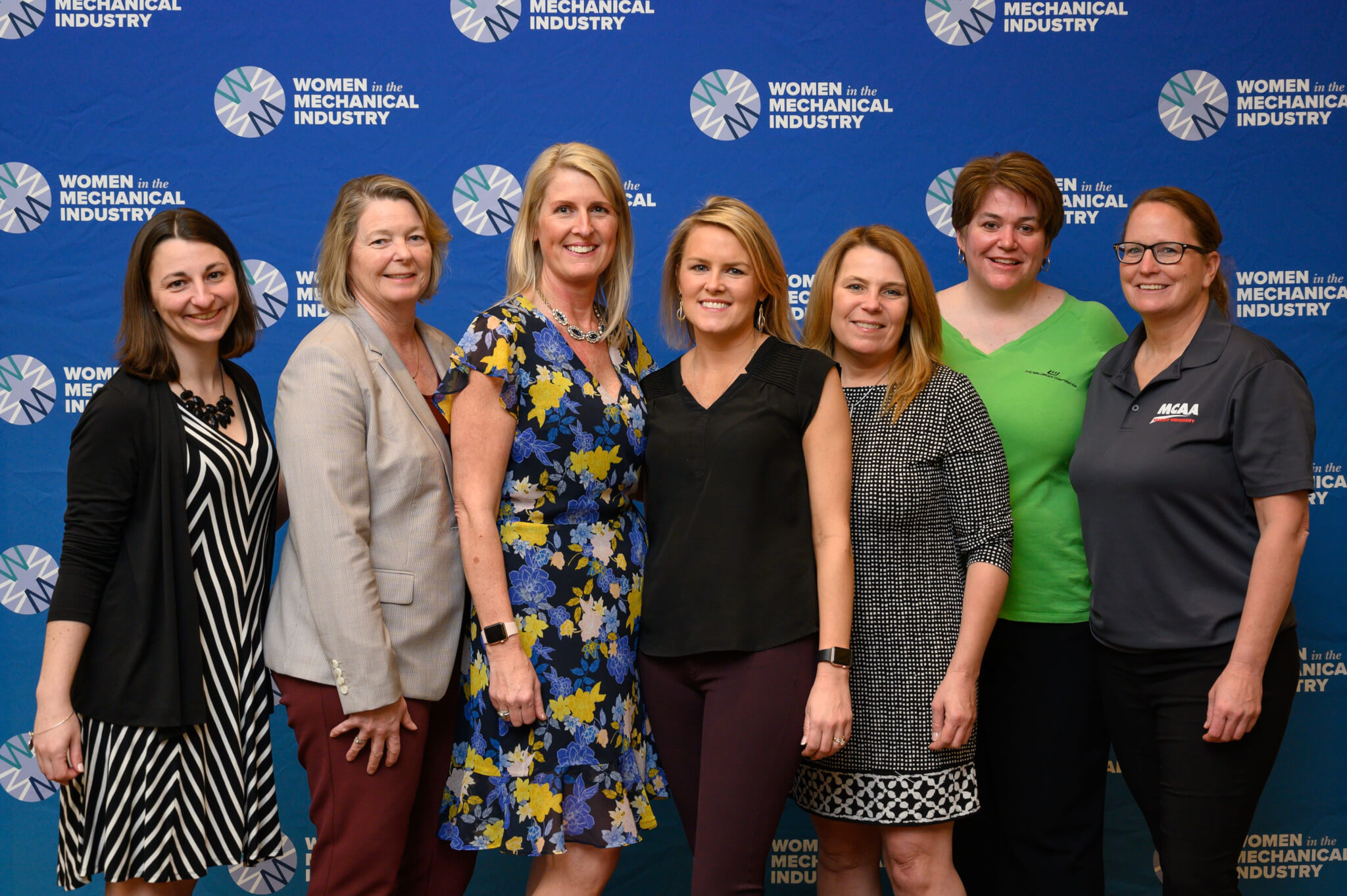 WiMI Networking Reception at MCAA Convention Well Attended
Over 120 MCAA/MSCA women executives, manufacturer-supplier representatives, local association executives and students got together for a networking reception during the recent MCAA19 convention in Phoenix, AZ. WiMI chair Kori Gormley-Huppert kicked off the event by welcoming all the women and updating them on WiMI activities over the past year. WiMI committee members were introduced and the two Ferguson-WiMI scholarship winners congratulated. The attendees enjoyed the opportunity to meet new friends, share ideas and challenges and foster new networks of contacts.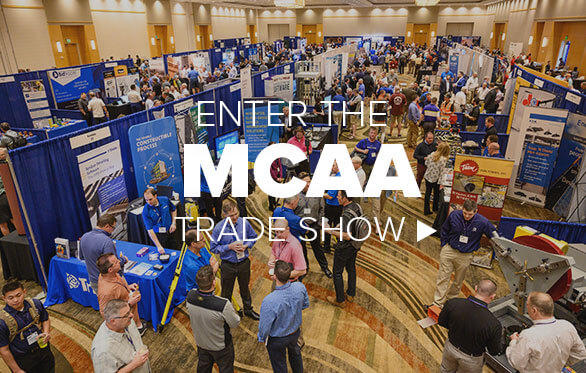 MCAA's Virtual Trade Show connects our contractor members with the members of MCAA's Manufacturer/Supplier Council.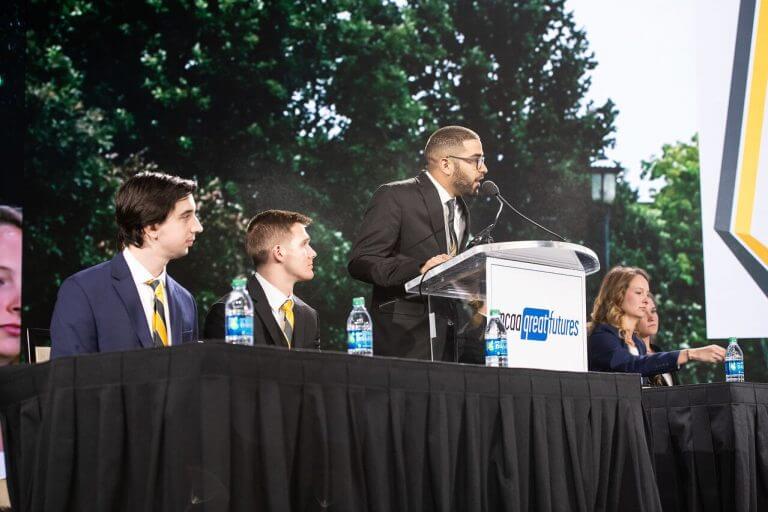 The MCAA19 Student Competition showcased future industry leaders' insightful approaches to a real world contracting bid. The four finalists presented their plans to the on-stage judges and fielded a series of rigorous questions. Missed the competition or want a second view? Watch the competition video from start to finish.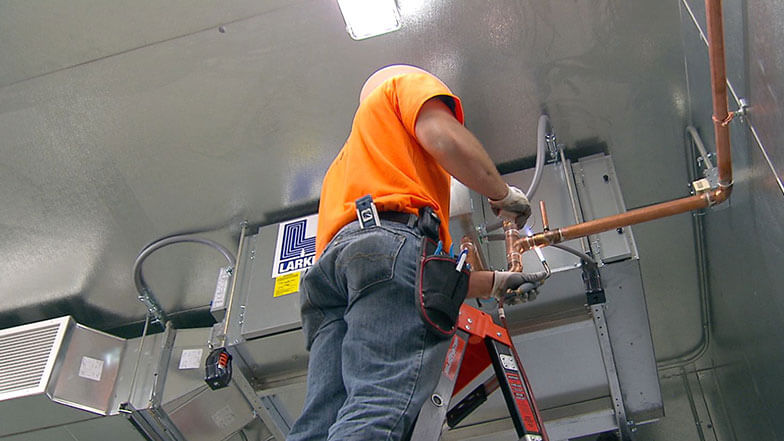 In the mechanical industry more than 50% of falls from elevation are falls from ladders. Most of the time it's because our workers are reaching out too far, or carrying tools or materials in their hands while climbing. However, there are many other reasons for falls from ladders and this video can help you train your workers to recognize and avoid all of them.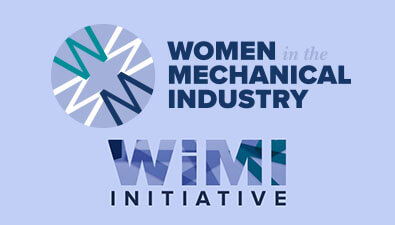 Ferguson and DEWALT Show Their Support for the WiMI Initiative
Ferguson and DEWALT showed their support for MCAA's Women in the Mechanical Industry Initiative during MCAA19. Ferguson underwrote two $5,000 Ferguson – Women in the Mechanical Industry Scholarships that recognized high-achieving female students working towards degrees related to our industry. DEWALT collected more than 1,500 signatures in support of the WiMI Initiative and donated $7,500 to WiMI's efforts.
Featured Events

The NCPWB Technical Conference highlights the latest in welding education and technology. Discussions also address changes to codes and other technical information.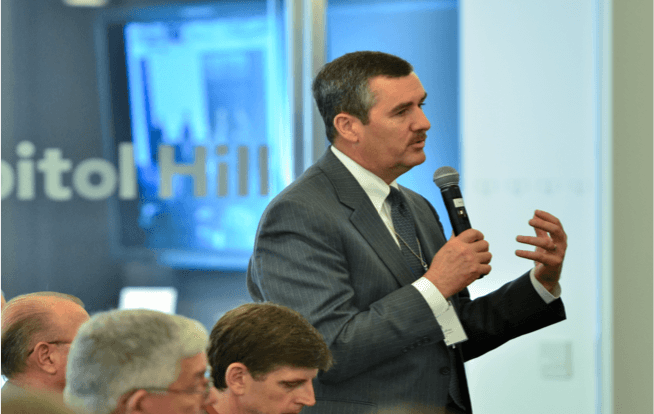 Your participation can put the union-signatory sector of the highly-skilled specialty construction industry in the lead with the new Congress and a re-energized Administration.