Of Interest…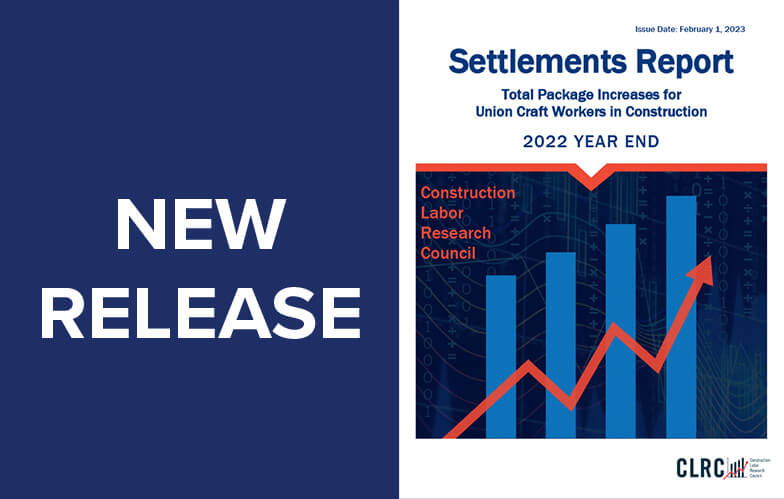 CLRC Releases 2022 Year End Settlements Report
The Construction Labor Research Council (CLRC), a longstanding partner of MCAA, has released its 2022 Year End Settlements Report. The report covers the first year of newly bargained settlements to assist readers in understanding current trends. It also covers all years of negotiated settlements to assist in projecting future labor costs. In addition to a general overview, the report provides various detailed data cuts, including by geographic region and specific craft. For additional information, contact Carey Peters, Executive Director, at 202-347-8440 or clrc@clrcconsulting.org.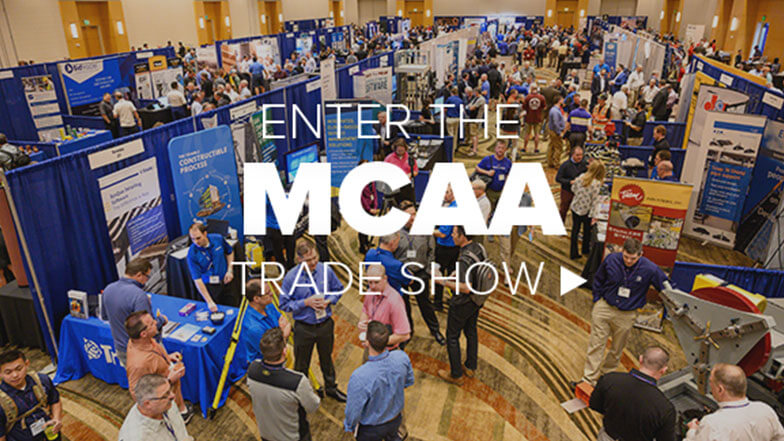 MCAA's Virtual Trade Show connects our contractor members with the members of MCAA's Manufacturer/Supplier Council.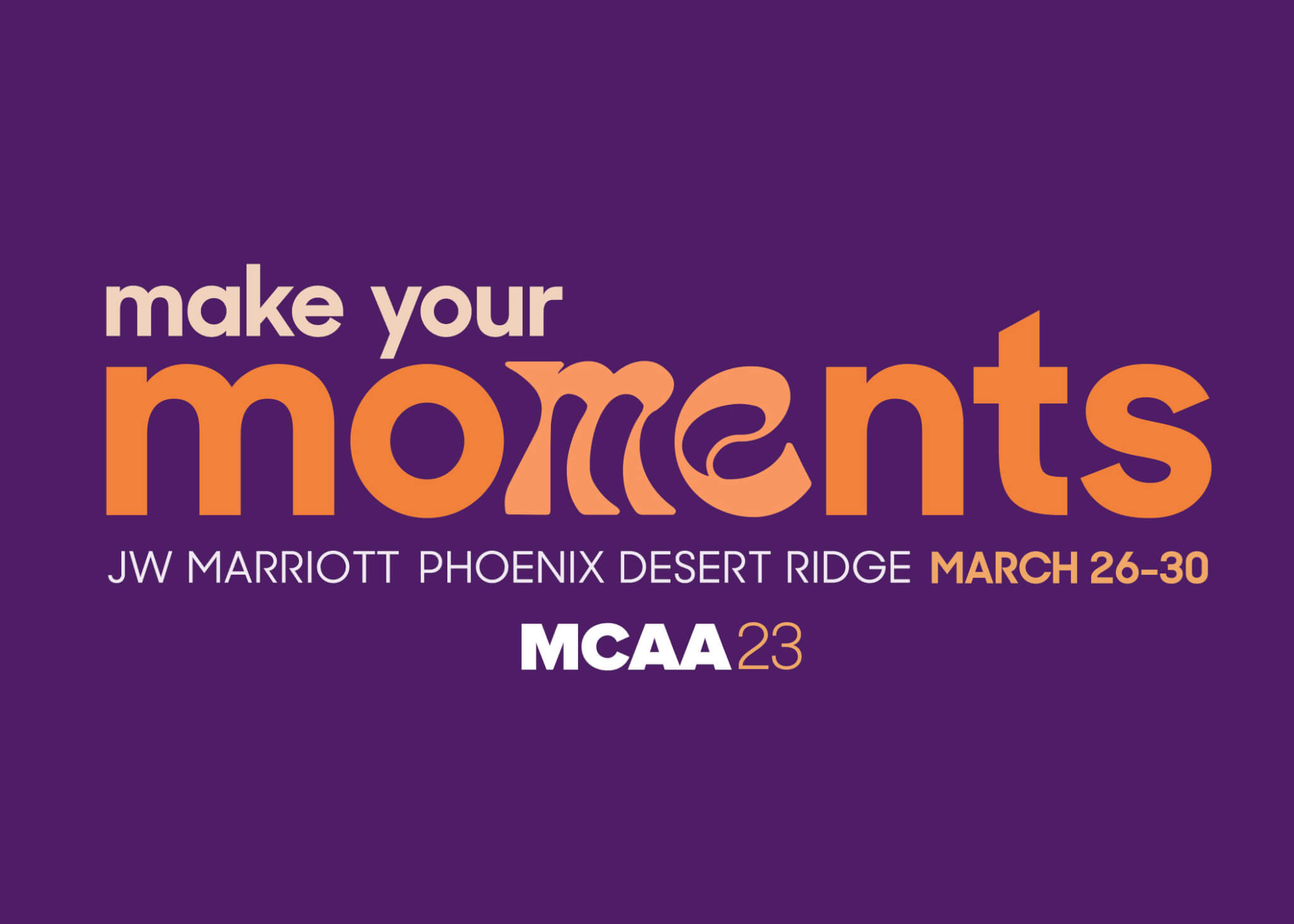 Whether your goal is to leave MCAA23 with new implementations to increase the success of your company, with fun memories that will last a lifetime or both, we've got you covered. Register today!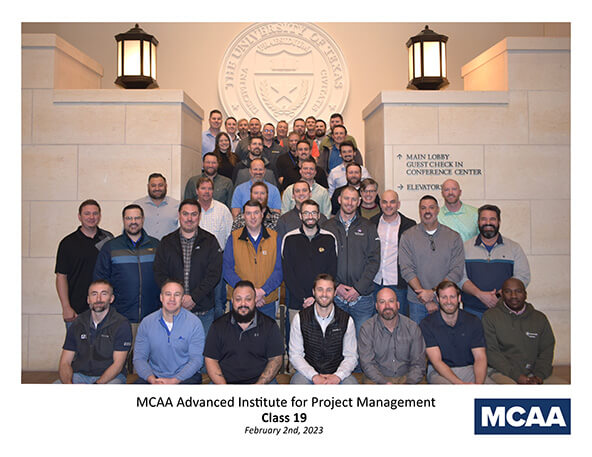 Congratulations to this year's graduates of the Advanced Institute for Project Management!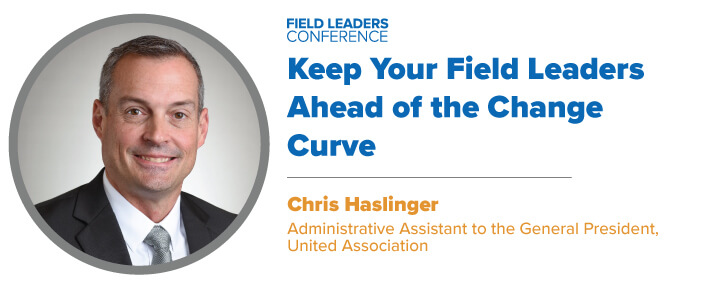 Our industry will change more in the next 5 years than it did in the last 50. Are your field leaders equipped to evolve along with it? Chris Haslinger served his apprenticeship with UA Local 50 and has held various roles throughout his career with the UA. With a career focused on education and training, Chris has seen the evolution of how jobs are performed first-hand. He has played a primary role in developing UA projects that embrace new technologies, including sustainable technology programs, energy audits and retrofits, CAD/BIM programs and technology in supervisory roles.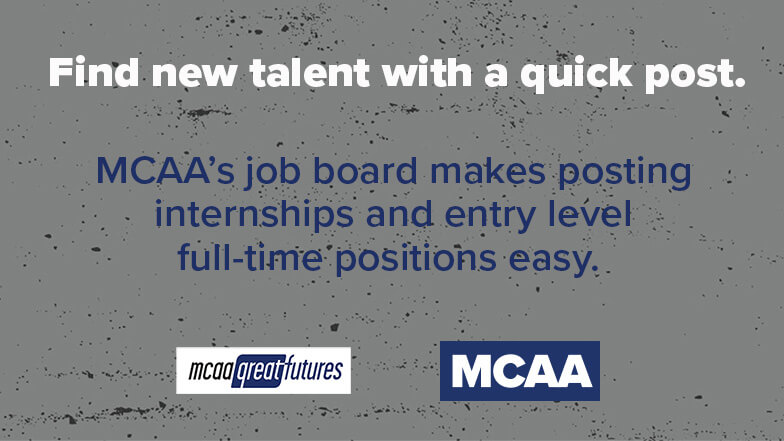 MCAA members can quickly post an entry-level, full-time job or internship to a network of close to 50 student chapters as a benefit of membership. These student members are enrolled in programs such as construction management, mechanical engineering, construction engineering, architectural engineering, HVAC, and other similar courses of study that are designed to prepare them for careers in the mechanical contracting industry. Post your jobs on the MCAA GreatFutures Job Board today!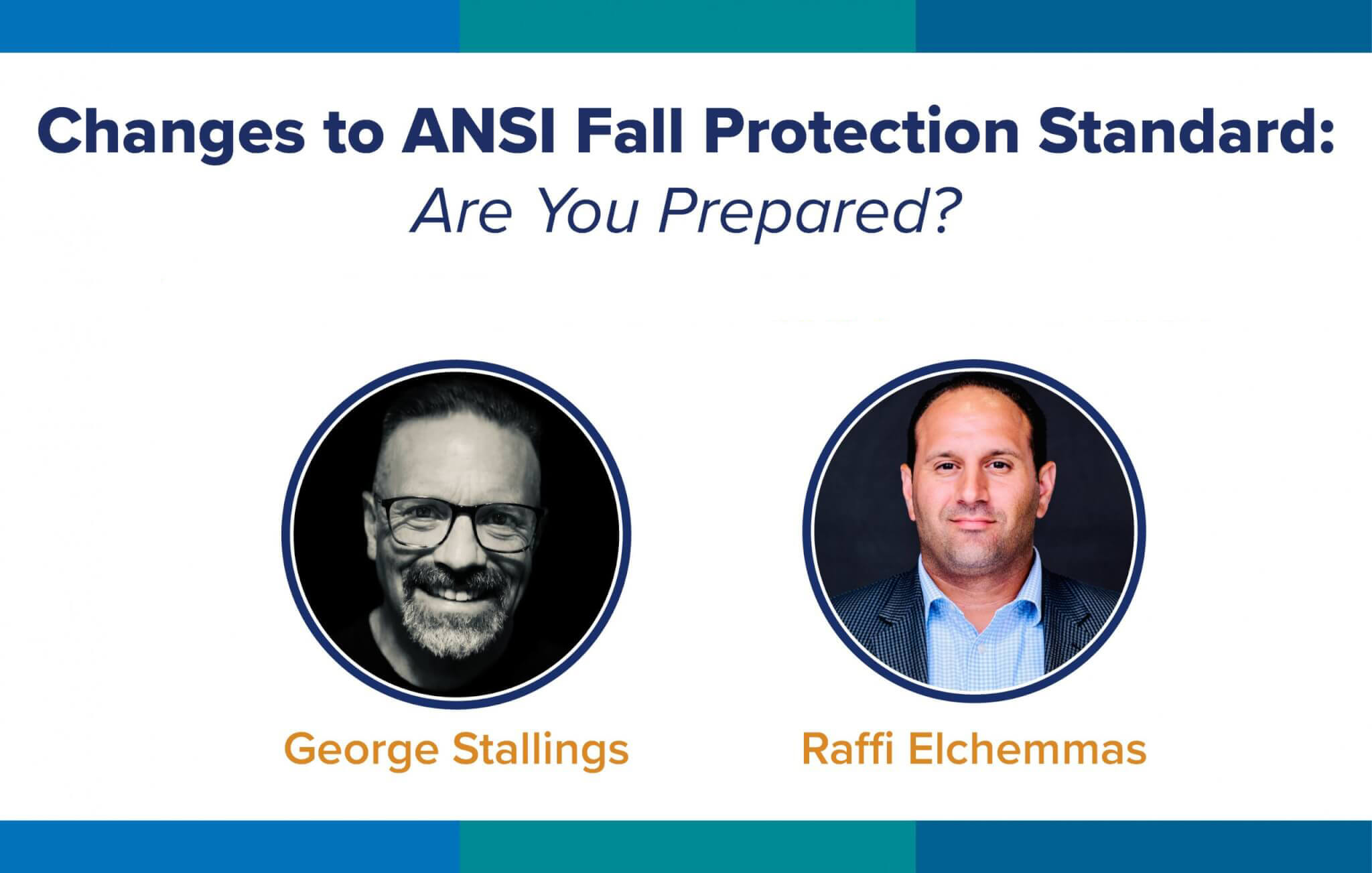 New ANSI fall protection standards go into effect in 2023 – are you prepared? Subject matter expert, George Stallings, answers some of the most pressing questions about the changes and discusses how MCAA contractors can prepare their companies. MCAA's Executive Director of Safety, Health and Risk Management, Raffi Elchemmas moderates the Q&A with our speaker and audience.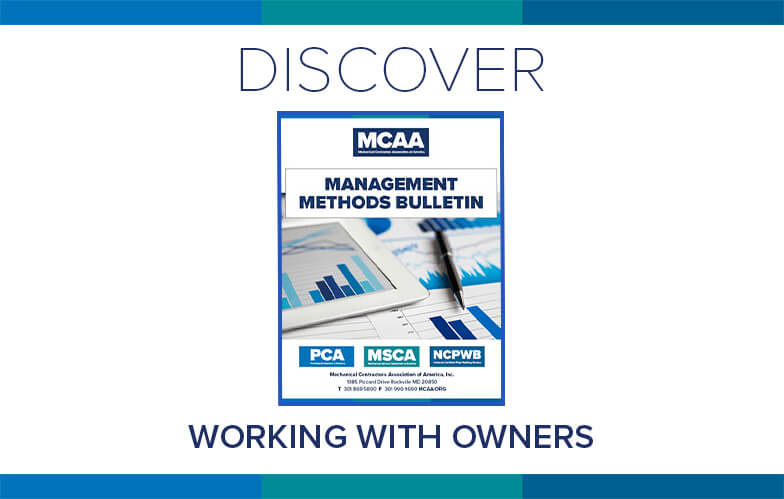 Mechanical contractors that work cooperatively with owners, design teams, suppliers and subcontractors tend to have more successful and cost advantageous projects. MCAA's Working with Owners provides information to assist you in doing just that by developing guidelines for an effective and cooperative work environment, establishing responsibilities up front, and scheduling regular meetings to discuss progress. It's just one of MCAA's educational resources that are free to MCAA members as a benefit of membership.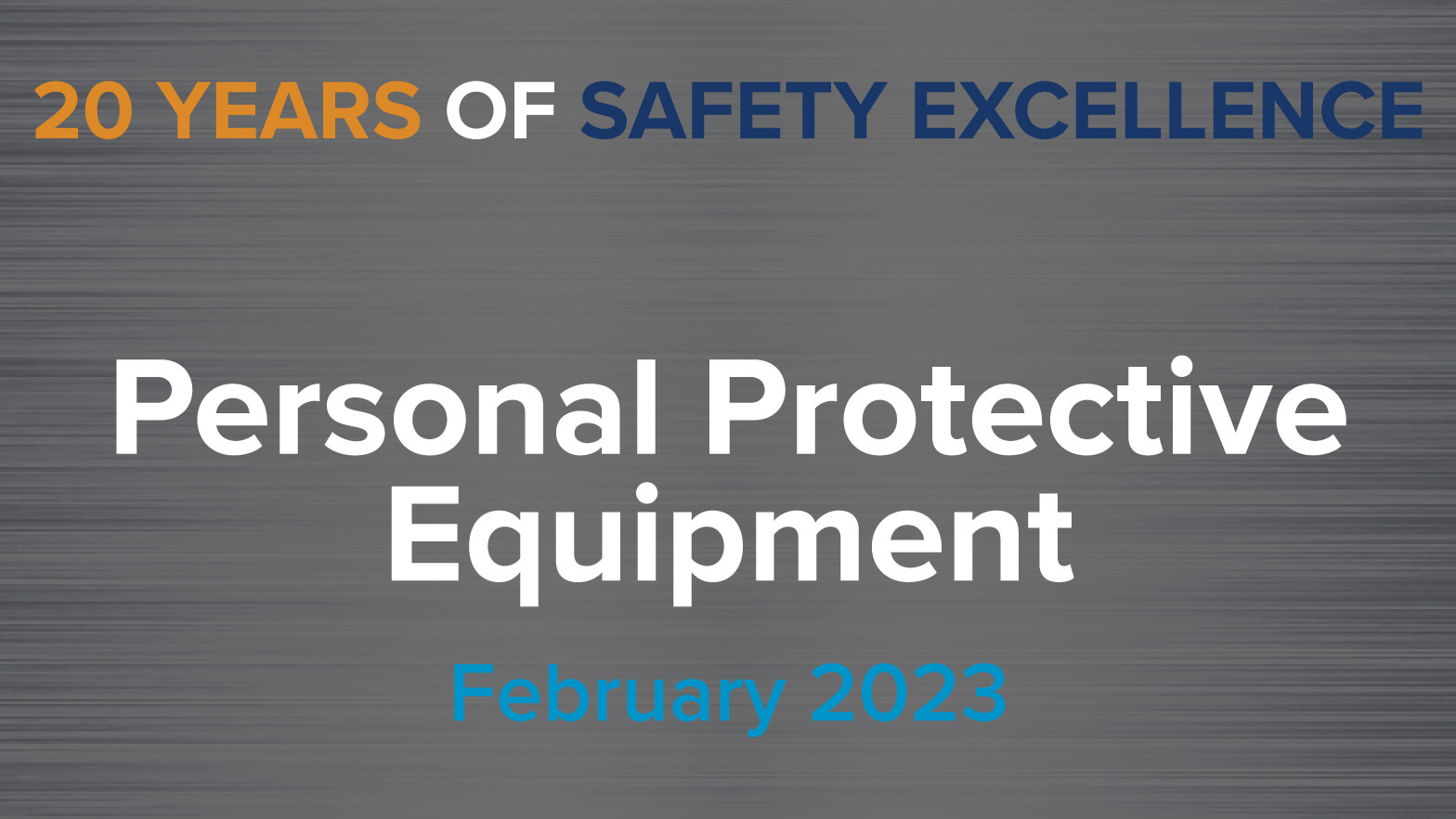 To celebrate MCAA's 20 Years of Safety Excellence, MCAA is offering monthly safety kits to benefit our contractors around the country and the mechanical industry workers they support. This month's kit focuses on personal protective equipment (PPE). PPE is the last line of defense, and sometimes all you need to prevent and injury or save a life. Preventable injuries impact our safety culture, company morale, and our bottom
lines. This month's kit includes our newest videos on hearing protection, head protection, eye protection, respiratory protection, and hand protection. These videos are a candid look at what happens when you don't wear PPE, and how easily you can help yourself and others by wearing these lifesaving pieces of personal protection.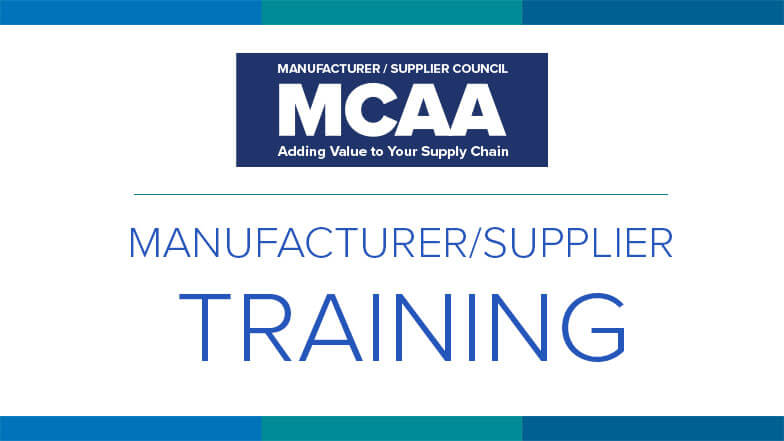 The Manufacturer/Supplier Training area of MCAA's website connects our contractor members with training opportunities available from the members of MCAA's Manufacturer/Supplier Council.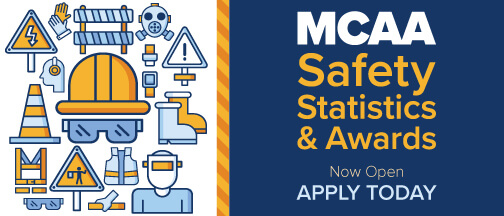 MCAA's Safety Statistics & Awards program rewards MCAA members' safety performance, because safety is your top priority. All applicants receive a valuable benchmarking report that will allow them to compare their own 2022 incidence rates with the aggregate rates of the other participating MCAA companies overall, those in the same size category, and with the U.S. Bureau of Labor Statistics incidence rates. Those who qualify also receive a certificate of commendation. Apply today! Applications are due by close of business on March 15, 2023.
Ricky Reams Named 2022 MCAA/MILWAUKEE TOOL Safety Professional of the Year
MCAA and MILWAUKEE TOOL congratulate Ricky Reams, the 2022 Safety Professional of the Year award winner. Ricky has been a passionate safety leader for many years and his work to advance mental health is without equal. Ricky is the VP of Safety and Quality at Murphy Company in St. Louis, MO. The award was announced at MCAA's 2023 Safety Conference in San Diego, CA in January. The award is presented annually to a mechanical industry safety and health professional who has led his or her company to achieving an exceptionally high degree of safety excellence. Ricky has been invited to MCAA23 in Phoenix, AZ in March to receive the award on stage during the Awards of Excellence Breakfast. MCAA and MILWAUKEE TOOL congratulate Ricky and thank him for his commitment to safety.
Featured Events
Enjoy MCAA's premier event with an abundance of educational workshops, riveting special sessions, outstanding exhibits, and social functions that never fail to amaze and delight.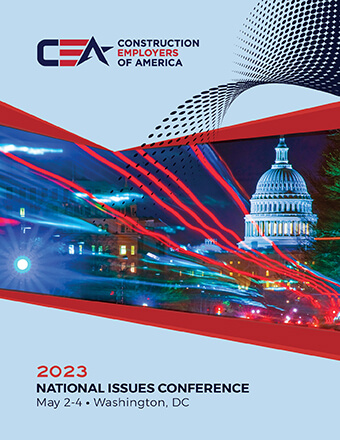 The Construction Employers of America (CEA) – comprised for this conference of MCAA, SMACNA and TAUC – will be hosting this year's CEA National Issues Conference, covering legislative and regulatory policy issues.