National Education Initiative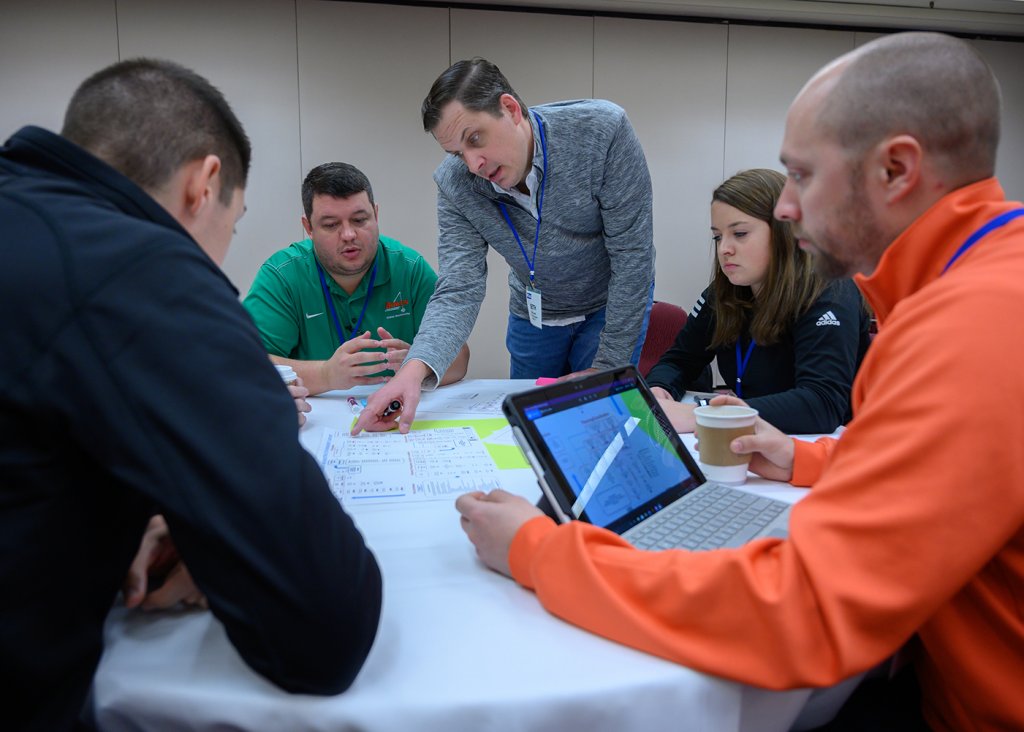 NEI Seminars Are Ready to Come to You!
MCAA will bring lifelong learning directly to you! The National Education Initiative (NEI) Seminars are our best MCAA programs–brought to your local association or even your company. Our goal is to provide ongoing and advanced education and training in support of individual and association growth across the mechanical contracting industry. We offer standard and custom-designed classes exclusively for your association or company's unique needs and challenges. If you need training quickly or have a large group, we are here to help!
Read our standard courses below or reach out for a custom-designed class, just for you!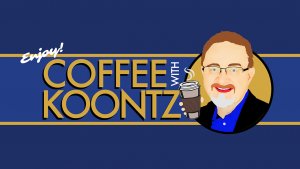 Coffee with Koontz
Join host John Koontz on Friday afternoons, as he welcomes a different guest each week to talk about what's new and interesting in the world of Mechanical Contracting. Sit back and learn how industry leaders are innovating and adapting to challenges, enjoy a laugh or two, and meet members of the MCAA community from all across the country.
Episode 1: Finding and Keeping Talent, and The Advent of Remote Work
Friday, May 29 at 2:00 p.m. EDT
All the way from beautiful balmy Buffalo NY, Robert Beck (CEO of J.W. Danforth Company) joins the show as our very first guest! Among the many changes brought about by COVID-19 is the normalization of working from home. John and Robert will discuss how this may permanently impact the way we work, how we find and keep our talent, and will explore the idea of adapting to balance remote work with a traditional office environment.
Episode 2: This Project Is On Fire!
Friday, June 5 at 2:00 p.m. EDT

Have you ever had a nightmare project that just won't end? Join John as he chats with his old friend from the City of Angels, Shaabini Alford (VP of Southern California Operations, Murray Company) about the practices and pitfalls of "crisis" project management. Tune in to hear Shaabini's advice and lessons learned about surviving horrible projects, based on her ongoing real-life experience!
Fundamentals of Project Management (FPM) Seminars
These seminars are specifically directed to junior and senior level project management personnel such as field engineers, project engineers, assistant project managers, project managers, senior project managers, estimators, senior estimators, etc.
Seminars taught by John Koontz include:
FPM 100: Planning Skills for the Project Team
FPM 101: Productivity Improvement for Mechanical Projects
FPM 102: Using the Contract as a Tool for Project Management
FPM 103: Fundamentals of Job Cost Control
FPM 104: Time Management Skills and Managing Multiple Projects
FPM 105: Effective Project Documentation
FPM 106: Change Order Management: Best Practices for Success
FPM 107: Project Billings and Maintaining Positive Cash Flow
FPM 108: Essential Management Skills for the Project Manager
FPM 109: Basic Negotiating Skills for Project Managers
FPM 110: Mechanical Scheduling: Project Leader vs. Project Follower–Understanding the Basics
FPM 111: Critical Leadership Skills for Project Managers
FPM 112: Profitability Managing Your Subcontractors
FPM 113: Successful Survival of Project Closeout
FPM 114: Best Practices of Blue Chip Mechanical Project Managers
Strategic Management (SM) Seminars for Construction
Senior management, owners, foremen and project managers will benefit from these seminars built to help you strategically manage risk. You will gain insights into proven methods for developing effective strategic plans and key factors to implement and maintain them.
Seminars taught by James McCarl include:
SM 100: Strategic Planning–Your Springboard To Success
SM 101: Advanced Strategic Planning Workshop
SM 102: Risk Management for the Savvy Mechanical Contractor
SM 103: Succession Planning...or Else
SM 104: Profit Is Not a Dirty Word
SM 105: Cash is King
SM 106: An Outside Board of Directors...the Missing Link to Your Success
SM 107: Building a Culture of Safety...More than Numbers
Other Seminars (OS) for Construction
Seminars taught by John Koontz include:
OS 100: Creating Highly Effective Foremen/Project Manager Partnerships
This class is directed to both project managers and foremen/field leaders. Ideally, each class is equally attended by project mangers and foremen.
OS 101: Inside the Great Mechanical Contractors: How do the "Great" Differ from the "Good"?
This class is primarily directed to business owners, principals, upper management, senior leadership, senior personnel, etc.
OS 102: Change Orders, Productivity, Overtime: Understanding and Using the MCAA Management Methods Committee Developed Manual
This seminar is directed towards individuals with at least 5-10 years of experience in managing mechanical construction projects. Company leadership and experienced project management personnel will find great value in the class.
Customer Service Series (CSS) Seminars for Service
These seminars are designed for service professionals to enhance their service skills and create a culture of service starting at the top, with emphasis on customer loyalty and managing their most valuable assets.
Seminars taught by Nancy Bandy include:
CSS 100: Service Skills for the Service Professional

CSS 101:

Creating a Culture of Service Starting at the Top

CSS 102: Customer Loyalty: Managing Your Most Valuable Asset
Management Development Series (MDS) Seminars for Service
These seminars are designed for managers to hone their coaching skills through positive feedback, motivation and recognition. They will teach how to build accountable teams and manage the dynamic of change. Fostering the idea of team success is key.
Seminars taught by Nancy Bandy include:
MDS 100:

Management CPR: Coaching, Positive Feedback and Recognition

MDS 101:

Building the Accountable Service Team: Turning Individual Commitment into Group Success

MDS 102: Precision Interviewing and Selection: Making the Right Decision
MDS 103: No Stress Performance Evaluation: Motivating Others through Feedback
MDS 104: Managing the Dynamics of Change
Employee Development Series (EDS) Seminars for Service
These training series are geared towards all team member as they focus on developing and building the skills necessary to perform your best in and out of the office.
Seminars taught by Nancy Bandy include:
EDS 101: Word Power: Making E-mails and Other Written Communication Effective
EDS 102: Positive Negotiating: Turning Opponents into Partners
EDS 103: Time Management: Moving from Chaos to Control
EDS 104: Conflict Resolution: Turning Resistance into Productivity
EDS 105: Verbal Impact: Getting Comfortable with Public Speaking
EDS 106: Instructor Development: Transferring Experience into
Training
EDS 107: Service Team Accountability: Success through Personal
Actions
Sales Development Series (SDS) Seminars for Service
This seminar series is designed for your service sales team to excel by successfully prospecting, building presentation skills and fostering strong relationships with the customer.
Seminars taught by Nancy Bandy include:
SDS 100: Going for the Gold: Prospecting Strategies for Getting into the Winner's Circle
SDS 101: High Impact Team Presentations: Gaining Confidence in the Board Room
SDS 102: Customer Connections: Building Positive Sales Relationships