Innovative Technologies Initiative
Miss the 2019 MCAA Tech Conference?  Take a Look at What Happened
The 2019 MCAA Tech Conference featured
20 Education Sessions
250 MCAA Members
Case Studies of the Latest Innovations in our Industry
Small Ideas - Big Differences
At the previous MCAA Tech Conference, a popular session called 60 Ideas in 60 Minutes allowed members to share some of their best ideas to improve their processes.  The winning idea was the use of a Logitech G13 Programmable Gaming Mouse that allowed for multiple configurations and hot keys to be pre-programmed.  By configuring the hot keys for the specific program, BIM technicians are able to cut down on the number of clicks and the time for each step of the design.
In this video, Sean McGuire, MCAA's Director of Construction Technology is joined by Josh Bone, Dewalt's BIM/VDC Specialist to demonstrate how it can be used and how much time can be saved.
While this product is no longer sold, new recommendations by Max Keyboards were made at the 2019 Tech Conference that also include custom key icons.
Technology Conference
Did you miss our 2019 Technology Conference in Tampa? Check out this quick video recap of the highlights. If you have any questions, contact our very own MCAA Geek, otherwise known as our Director of Construction Technology, Sean McGuire.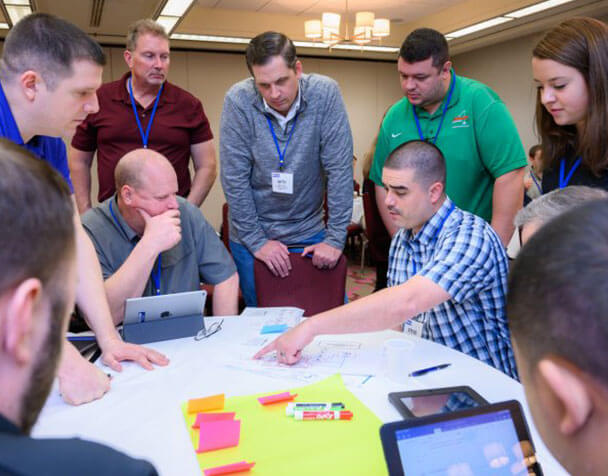 Save the Date!
You won't want to miss the next Technology Conference, already scheduled for January 29-31, 2020 in San Diego, California. Put it on your calendar because we guarantee this will be the best yet.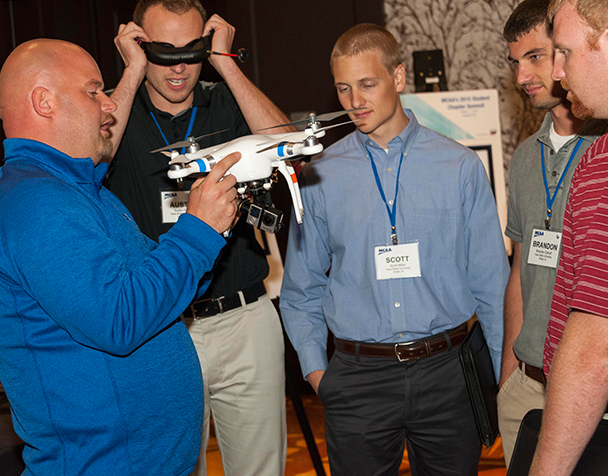 Technology is on the agenda at...
MCAA's GreatFutures Forum… Where Students and Contractors Come Together - September 19 - 21 in Washington DC. We hope to see you there!
Our Technology Initiative
We're in a time when disruptive change has come to our industry – change that creates new markets and new value propositions, but also disrupts our existing way of doing business.
We have the option of looking at this change in one of two ways. We can consider it to be disruptive stress, or we can look at it as "disruptive opportunity."
We have the opportunity to seek out new ways to improve productivity. The opportunity to look for new ways of getting the job done better and faster. And the opportunity to seek out new technologies that simply do things we never thought were possible.
Ignoring change is simply not the best option if we want our companies to continue to be as successful as they can be.
That's why MCAA created the Technology Initiative. With your association's help our members can understand the challenges of technological change and exploit the opportunities it creates. For more information, contact Sean McGuire.