Smart Solutions Case Studies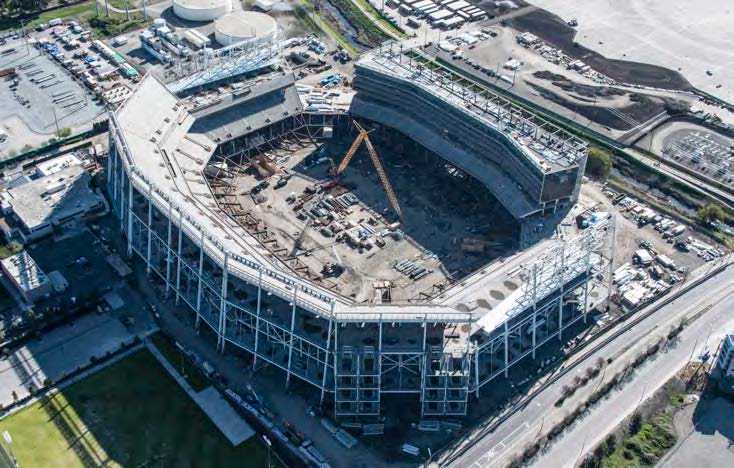 F. W. Spencer & Son Meets Levi's Stadium's Tight Deadline Thanks to Jay R. Smith Prefab-Ready Products
With just over two years to build the NFL's new Levi's® Stadium, F. W. Spencer & Son, Inc. turned to Jay R. Smith Mfg. Co.® for products designed with prefabrication in mind, allowing them to meet the accelerated deadline. Installing a big battery of water closets typically involves prefabrication to save time, but the building of Levi's Stadium in Santa Clara, CA, took prefab work to another level entirely. With careful planning and quick turnaround on materials, F. W. Spencer & Son succeeded in constructing all the fixtures in its warehouse and installing them in time. The stadium is home to the San Francisco 49ers.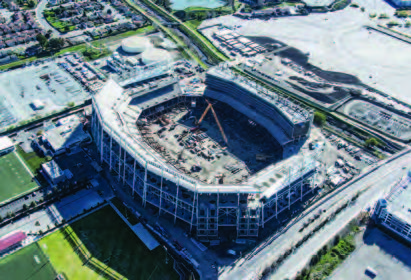 FW Spencer Tackles Transportation Challenge with Anaco Husky Couplings
Prefabricating plumbing systems offsite can save time and money, but getting those systems to the jobsite poses its own challenges. For Levi's Stadium in Santa Clara, CA—future home of the NFL's San Francisco 49ers—FW Spencer and Son, Inc., had to transport the high-capacity, back-to-back gang toilet systems that it had fabricated at its facility to the jobsite while maintaining a strong joint with a rigid seal. They chose Husky couplings from Anaco because they are designed to withstand joint movement while maintaining full joint integrity.