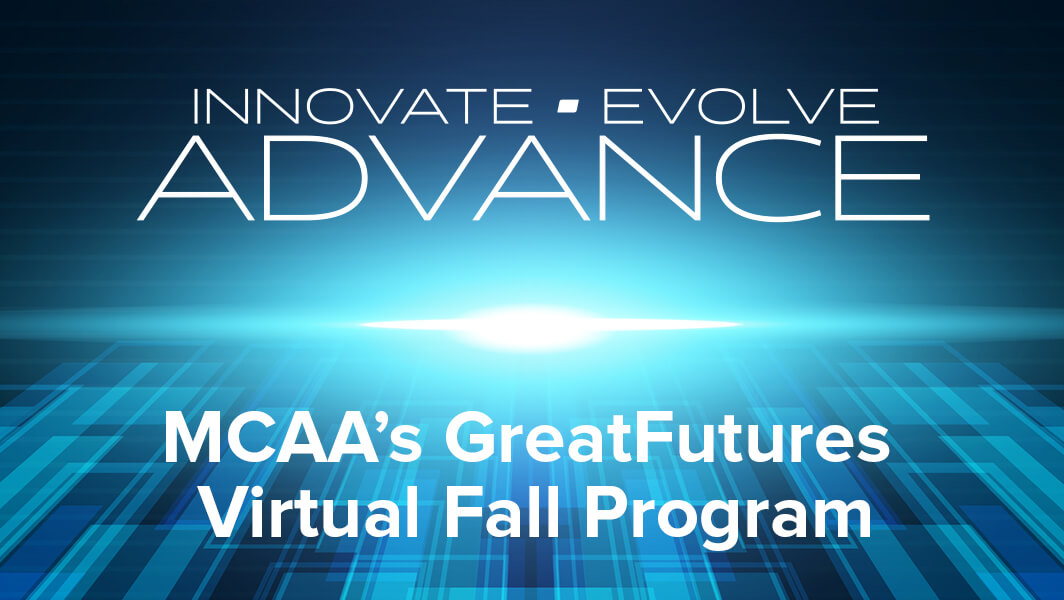 If you have been tuning into the weekly GreatFutures Virtual Fall Program presentations, you have learned about estimating and project management, and explored construction management software, Procore. You have even been given first-hand advice on the the best tools and tips to use as you work on your project, from previous students who were once in your position and went on to compete in the Final Four of MCAA's Annual Student Chapter Competition. All of the information in these presentations is for you, not only apply to your Student Chapter Competition project, but beyond. This is real-world insight and advice from some of the industry's best to help you succeed. If you haven't been able to watch live weekly, know you have helpful presentations waiting for you. You may access these presentations at anytime by following the "Video Library" tab after logging into the GreatFutures Fall Virtual Program website.
We are excited to share we have. added a special live panel presentation highlighting MCAA's Women in the Mechanical Industry Mentor/Mentee Program to this GreatFutures Virtual Fall Program. Join us on Thursday, October 29 at 1:00 pm EST to hear from current mentors and mentees on why and how they got involved with the program and learn how you can get involved too. Mentees will speak to how valuable they have found the assistance from their mentors, women with years of experience in the mechanical industry, in career planning, networking and goal setting. Our mentors will share their experiences and offer their best advice to you as you navigate through studying and working in the industry!
Here's a look at what is still to come this Fall!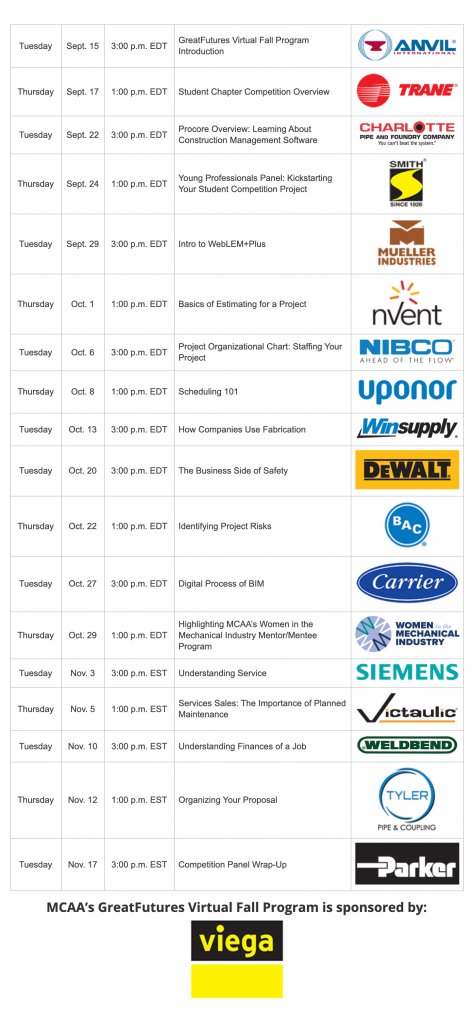 Related Articles