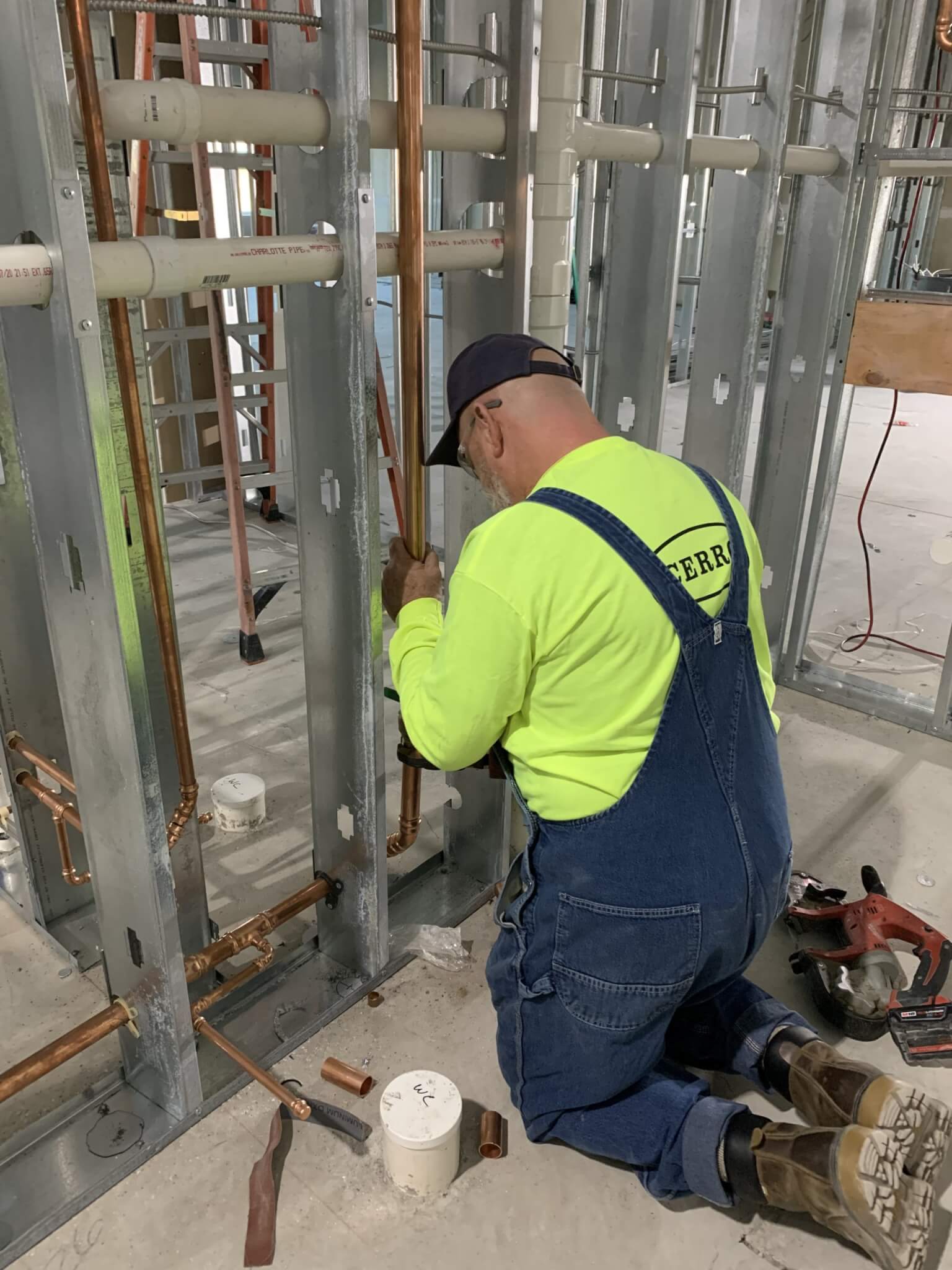 Missouri's C.E. Jarrell Mechanical Contracting Co. Inc. finished an extensive project ahead of the fast-track completion date by using CerroPress® press-to-connect domestic water fittings and CerroTube™ copper plumbing tube from Cerro Flow Products LLC®. Press fitting saved time and labor compared with sweating or soldering joints. Without a need for flame, Jarrell did not need a fire watch or special permits. They installed CerroPress copper fittings in sizes 1/2" to 2 1/2" throughout the facility. 
The client was Rapid Locking Systems (RLS) LLC®, a manufacturing company that has been growing dramatically and urgently needed to expand. They selected a location near Lambert International Airport in St. Louis, MO, and set an aggressive construction schedule of five months to convert an 80,00-square-foot white box into a space for manufacturing, warehousing, offices, research and development, training, and a showroom. Jarrell was contracted to install rooftop units, ventilation, compressed air piping, and plumbing. 
RLS President Paul Schubert said he was "very excited to have manufacturing, office staff, and training all under one roof." Moving to such a large space, with a fast-track schedule, required a lot of design/build mechanical systems.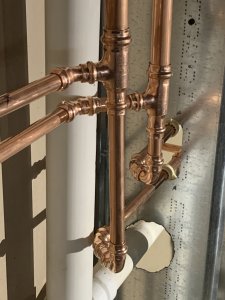 Jarrell Vice President Greg Harty, pointed out, "It's a great project for us. Something that we specialize in is the design/ build process, keeping everything under one roof so that when there is a need, it can be done in-house and not outsourced."
The RLS project has several single-user and shared bathrooms that all share wet walls with kitchens and break rooms, creating congestion in 3 1/2" and 5 1/2" studs. Jarrell elegantly solved conflicts of the domestic water system with sanitary drains by using CerroPress 45-degree elbows and reducing tees. Press-to-connect fittings offer the advantage of achieving watertight joints in tight spaces. 
The domestic water system design for this project required a tee with the branch leg larger than the inlet or outlet legs. This particular size is not standard in the fittings industry. The challenge was solved by using CerroPress bushing reducers to accomplish the engineer's design.
Jarrell's installation of CerroTube™ and CerroPress fittings was "a work of art," according to Bob Dienstbach, Cerro product development manager. 
More professionals each day are choosing to join ASTM B88 seamless copper water tubing (K, L, and M) with press fitting technology. CerroTube can be connected with CerroPress fittings to create a system quickly and economically. Manufactured to precise dimensions for perfect fit, CerroPress fittings use high-performance, chloramine resistant O-rings and hard-tempered, 99.9-percent pure copper to achieve best-in-class test results and performance. 
For more information, visit www.cerroplumbing.com.