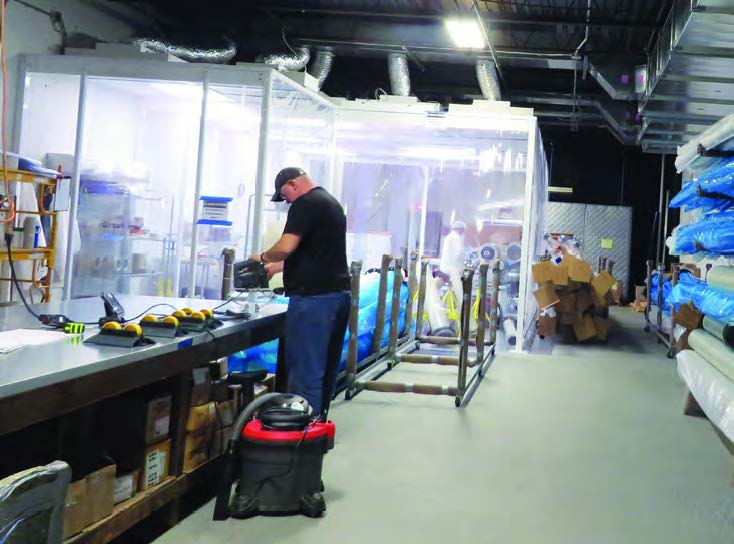 Because of the "design-on-the-fly" approach to building a solar panel manufacturing plant, Mollenberg-Betz, Inc., does not always know which products it will need and when, but it does know that F.W. Webb Company will provide just what they need when they do. The two have teamed up to provide engineered process piping solutions throughout the 1.2-million-square-foot SolarCity facility under construction in Buffalo, NY.
"Finding a PVF supplier in the region who could handle our extensive needs for the SolarCity installation was a top priority," said Brenda McGinnis, purchasing manager at Mollenberg- Betz. "With F.W. Webb we found a partner with the right solutions and customer service approach to execute this complex project successfully."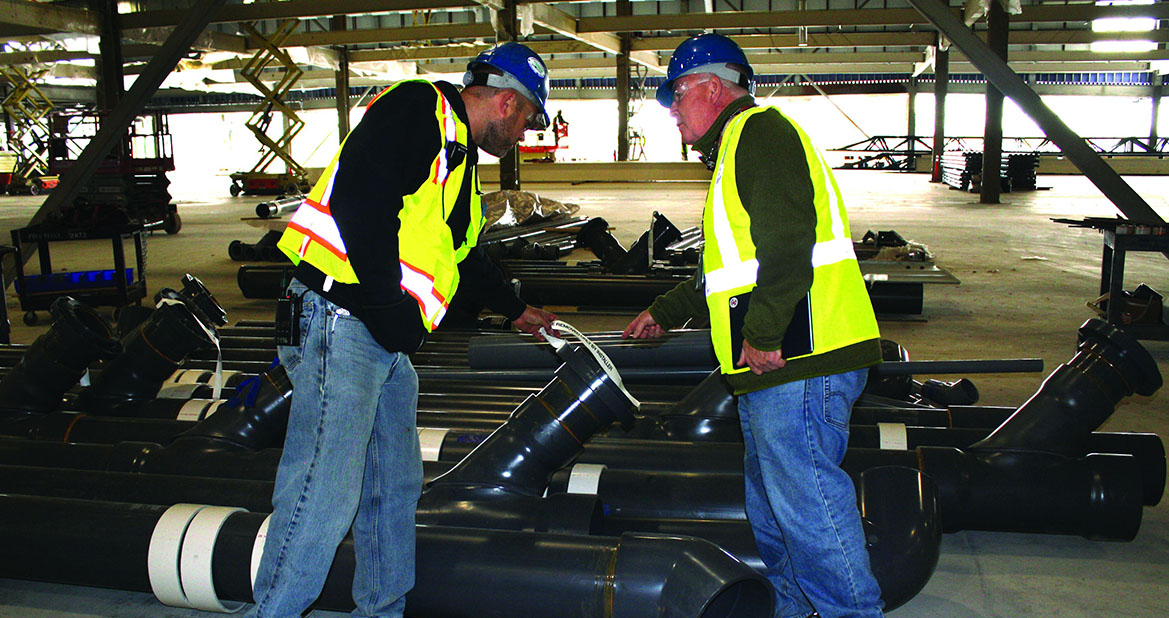 Project Poses Multiple Challenges
At the site of the former Republic Steel complex in South Buffalo, NY, a herculean effort is underway to build the SolarCity manufacturing plant. The sheer size of the $900 million project—with its footprint equivalent to approximately 17 football fields—presents every imaginable type of construction challenge, such as finding enough skilled workers and securing the right materials in manageable amounts. To compound matters, the Buffalo-Niagara area is experiencing an unprecedented commercial construction boom of epic proportions, putting additional pressure on the availability of talent and building supplies.
There are no idle contractors in the Buffalo area. Most are working on the Riverbend Commerce Park project, where the SolarCity facility is under construction, or a host of other large-scale projects transforming Buffalo and stretching construction resources.
Including SolarCity, there are at least eight large-scale commercial projects underway—valued collectively at over $1 billion.
When Mollenberg-Betz was selected to install all the PVF for the high-purity processing, water, chemical, waste, and general purpose process lines in the SolarCity facility, one of the first challenges was to find a capable supplier of engineered plastic piping systems—one who could supply more than inventory.
"Mollenberg-Betz has been in business for over 100 years, and we have diverse expertise and depth. We seek out smart vendors to form cohesive, strategic partnerships with us for the benefit of our customers," said H. Van Mollenberg, president and CEO of Mollenberg-Betz.
F.W. Webb Offers Solutions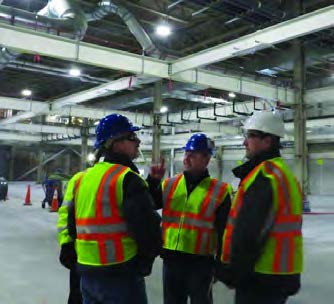 "F.W. Webb introduced our teams to highly engineered plastic piping products and solutions from Georg Fischer (GF)," McGinnis said. "They went the extra mile with product and installation training, and even further by simplifying MBE/WBE [Minority Business Enterprise and Women's Business Enterprise] requirements and helping us establish a Class-1000 cleanroom to fabricate high-purity lines."
"F.W. Webb has brought all its resources to bear on this large, unprecedented project," said Van Mollenberg. "We have been thoroughly impressed with the company's depth of expertise and ability and commitment to support us every step of the way."
Tackling the Unknown
The massive SolarCity project functions essentially as a design-build, or design on the fly, which presents challenges. Without knowing the full scope of the project, Mollenberg-Betz could not order all products and material up front or establish a regular delivery and installation schedule. Working within the confines of this arrangement, the F.W. Webb team front-loaded the project by ordering all of the GF inventory specified in the original job takeoff. Stored at a nearby Webb location, this inventory is available in regular or urgent shipments.
On most days, up to 40 different contractors from various trades, including steel, HVAC, and electrical, maneuver to install their materials in the overhead plenum. The skeletal facility is dotted with lifts, tools, machinery, inventory, and teams of construction personnel. Mollenberg-Betz is in the mix, scrambling for work-space to install the specialized PVF that will become an essential component of the solar panel manufacturing process. Getting squeezed out by a traffic jam of subcontractors can delay installation and make it difficult to determine types and quantity of products needed from day-to-day
.
"F.W. Webb has brought all its resources to bear on this large, unprecedented project."

—H. Van Mollenberg, president and CEO of Mollenberg-Betz
In all circumstances, continuous contact between F.W. Webb and Mollenberg-Betz ensures adequate inventory and support, including facilitation of special and back orders to keep the project moving steadily toward its midyear target completion date.
Cleanroom Operations
Solely responsible for installing all the high-purity process piping at SolarCity, Mollenberg-Betz needed a cleanroom to fabricate the GF pipe for this specialty application. F.W. Webb was instrumental in assisting with setup and training of a Class- 1000 cleanroom at a Mollenberg-Betz location. Fitted with three stages of filtration to remove particles, the 18′ x 25′ cleanroom refreshes air 150 times an hour. Once fabricated and packaged, the pipe is moved to a 40′ storage unit at the construction site to await installation.
Emerging Industry
Light production of solar panels at the SolarCity facility is expected to begin as soon as the project is completed, with full production planned for 2017. Spinoff industries are anticipated, making Buffalo a focal point for the emerging alternative fuel industry. Mollenberg-Betz and F.W. Webb can relish knowing their cohesive partnership contributed to this important undertaking.