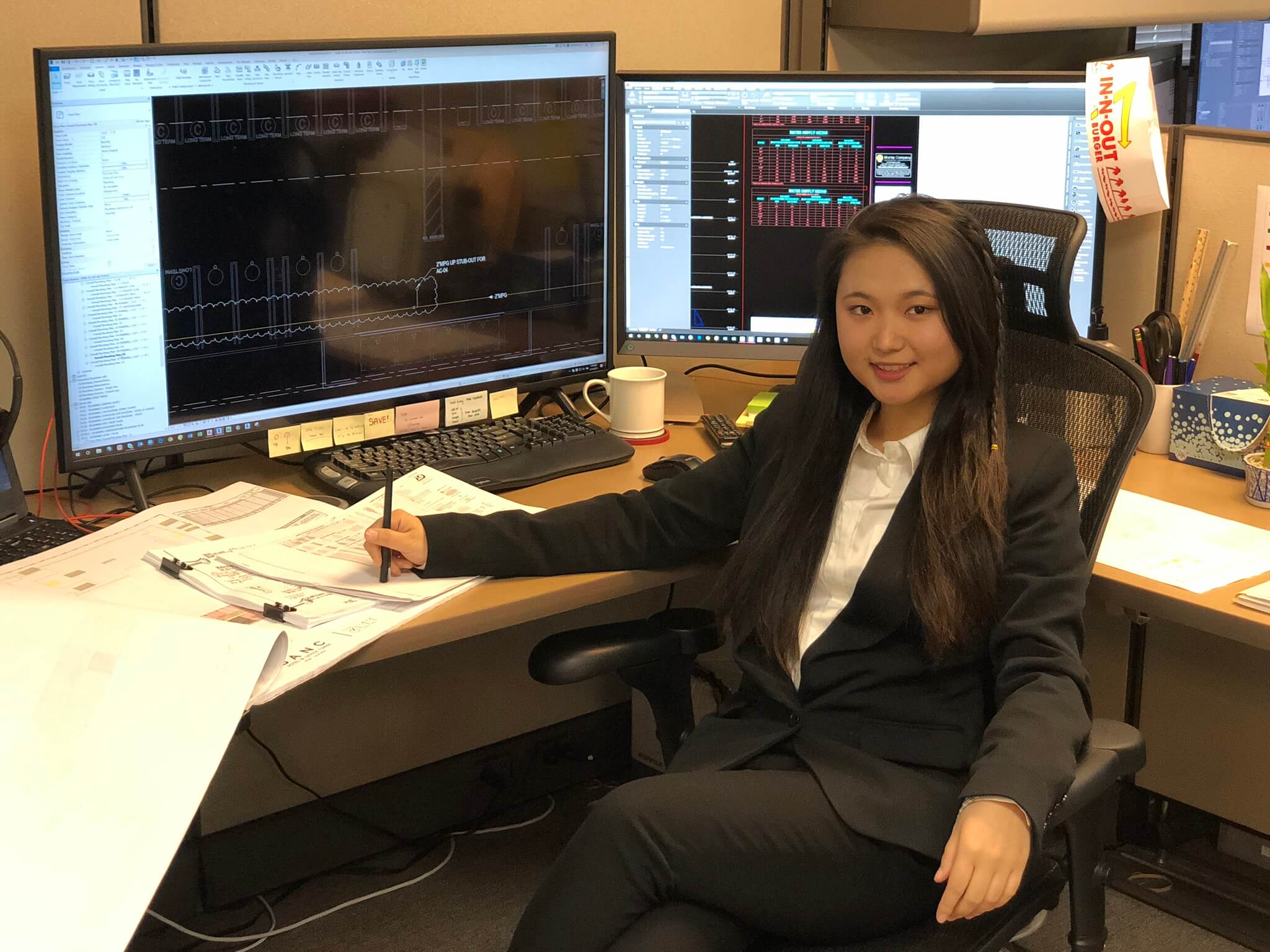 Kathy Deng, a Mechanical Engineering graduate from the University of Southern California, a past MCAA student chapter member, and a current Design Engineer at Murray Company reflects on her experiences in college and how MCAA and CPMCA helped guide her to her career path:
I obtained my B.S. degree in Mechanical Engineering from University of Southern California (USC) in May 2018. Currently I am an Engineer in Training (EIT) at Murray Company, something I never would have expected before my senior year.
Many students at USC have already set their career goals by the time they enter college. Some of my mechanical engineering (ME) classmates had received job offers at the beginning of their senior year, and most of my ME friends ended up working in computer programming, aerospace, and the automobile industry. However, none of these areas excited me. I took some time to explore, working in a financial firm, joining a robotics competition, and taking programming courses and lots of aerospace classes. Yet, I could not find any passion in these fields. I felt lost.
During my senior year, one ME classmate asked if I would be interested in joining a construction competition. I thought it might be a good chance to explore different fields and so I joined. It turned out to be one of the best decisions in my life. It was so special to be a designer of part of the building, and I felt so accomplished. I found construction very interesting, but as an ME student, I felt a little bit out of place without a civil engineering degree.
That was until a few months later, I had the opportunity to go to the MCAA Annual Convention, where I met many students in ME, civil engineering and construction management. During one of the social events, the ladies in Women in the Mechanical Industry enlightened me about the value of mechanical engineers in construction.
I was encouraged and started looking for mechanical contractor jobs. Later in 2018, I volunteered at the CPMCA Technology Day event, where I had a chance to talk to CPMCA Executive Director Chip Martin. Surprised to hear that I was still searching for jobs in this field, Mr. Martin kindly shared my resume with several mechanical contractors. Not long after, Murray Company set up an interview with me, and eventually hired me to be a design engineer in their engineering department. I am so thankful to be working at this company with fun, supportive and knowledgeable coworkers and managers helping in my pursuit to be a Professional Engineer in HVAC, and I am glad that I can apply my ME knowledge in a field I am passionate about.
Thinking back, my winding career path was actually a great learning experience. I learned to make good use of every opportunity to explore new options and understand more about myself. Active participation in professional events, gaining the courage to connect and interact with people in the field, along with perseverance in pursuing your dream, all help open the door to a successful and satisfying career.
You can find current student chapter members like Kathy at MCAA2020. Don't miss the Networking & Recruiting 360 event Wednesday, March 18, 9:00 am – 11:00 am. To preview students' resumes, visit mcaagreatfutures.org.
Please contact Harlee Mooney if you have any questions about any of our student activities or internship grants.
Related Articles