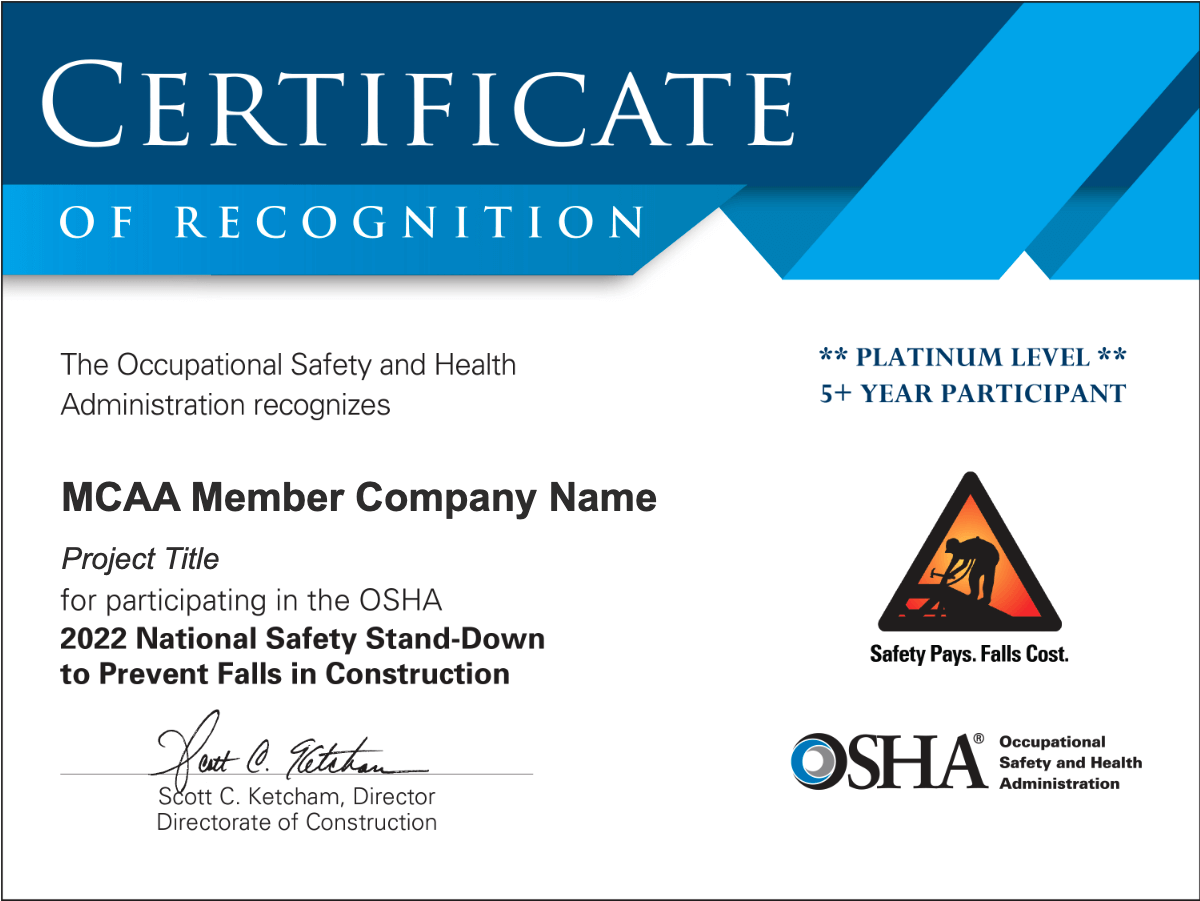 Thank you to all who participated in the National Safety Stand-Down to Prevent Falls in Construction! MCAA members from all over the country took part in daily Safety Stand-Down events hosted by our national partners – MILWAUKEE TOOL, TYFOOM, Little Giant Ladders, CLICKSAFETY, and CNA. MCAA would like to thank our national partners who provided exclusive education and training for our members throughout the week.
If you would like a Certificate of Recognition from OSHA, please click the button below to create your own.
To view MCAA's 700+ safety resources visit, mcaa.org/safety.
Related Articles