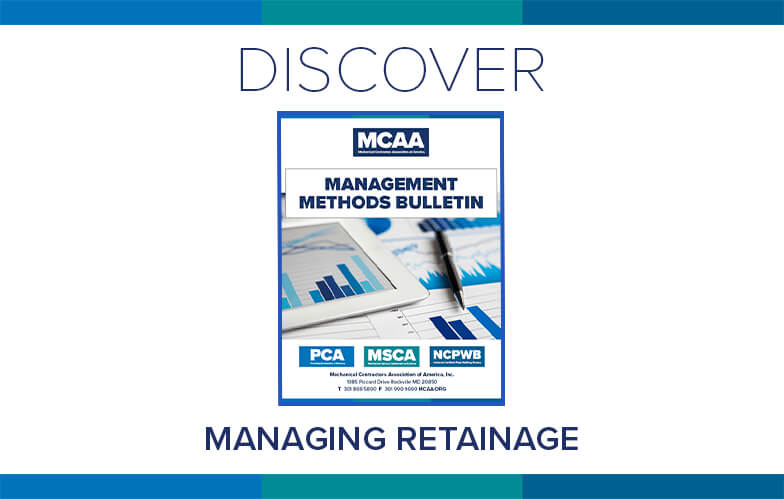 Managing retainage has become a significant issue for a mechanical contractor's cash flow strategies. MCAA's Managing Retainage – A Critical Component of Effective Cash Flow offers ideas for effectively managing retainage. It's just one of MCAA's educational resources that are free to MCAA members as a benefit of membership.
The bulletin explains:
The importance of knowing the contract
How state laws impact retainage
Schedule of value requirements, which may function as stealth retainage
The impact of change orders on retainage management
The role of lien rights in retainage collection
For a full list of available Management Methods Bulletins, visit the Management Methods Bulletins page.
Have Questions or Need Personal Assistance?
Contact MCAA's Frank Wall.
Related Articles