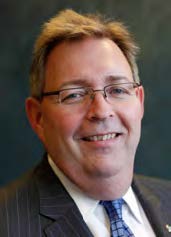 This issue of Smart Solutions leads off with tips for contractors from Ferguson on making a smooth transition to full compliance with the federal Reduction of Lead in Drinking Water Act, which goes into effect January 4, 2014. The Manufacturer/Supplier Council supports the efforts to make drinking water safer that are embodied by the new regulations. You can learn more by downloading the Plumbing Contractors of America's (PCA) Guide to the Reduction of Lead in Drinking Water Act or watching PCA's archived webinar about the legislation.
In this issue, you can also learn from experts at Siemens how to select the right damper actuators to get the most out of new or existing HVAC systems. Clients are increasingly concerned about improving energy-efficiency, and in this issue, you'll learn about products to meet clients' demands and grow your business. By using BuildingAdvice technology to demonstrate energy cost savings, TempControl Mechanical Service won contracts to provide comprehensive preventive maintenance services for multiple buildings. Industrial Cooling Corporation's use of a BITZER scroll compressor for a recip retrofit took more time than a conventional replacement but reduced the unit's power consumption. The choice of advanced plastic Delta Cooling Towers led to increased energy efficiency for a West Virginia hospital, along with better HVAC performance and fewer maintenance requirements.
Of course, increasing productivity remains a goal for contractors. In this issue, learn how A. D. Winston Corporation used Victaulic mechanical grooved systems and 3D renderings to complete its work on a New York City skyscraper in just 19 months. To meet a project timetable that was slashed from 24 months to 15 months, MLP turned to customized, engineered plumbing solutions from Zurn that dramatically cut down manhours. Nelson Stark Company also realized significant labor savings by installing Viega ProPress and using prefabrication techniques. De-Cal, Inc., found that using the PipeWorx Welding System from Miller Electric Mfg. Co. significantly improved productivity by as much as 30–40 percent. Using Wade's HydroMax® siphonic roof drainage system saved installation time and material costs for a Wal-Mart in Illinois.
Finally, you can read why Doubl-Kold of Washington State selected BAC products to respond to the need for more cold storage when the state's apple production blossomed and how the Sauer Group Inc. used Anvil's pipe supports and rollers to support a massive water tower for a NASA rocket and spacecraft launcher. These are just a few examples of how our supplier partners can help you exceed your clients' expectations.
Mike Farrington, Chairman