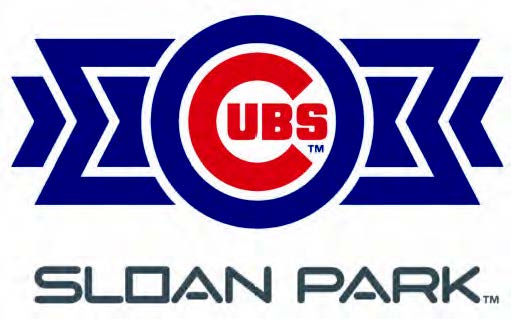 Sloan Signs On as Cubs' Legacy Partner and Official Water Efficiency Partner
As reported in the Summer 2014 issue of Smart Solutions, Major League Baseball's Chicago Cubs specified Illinois-based Sloan Valve Company's plumbing systems for its spring training facility in Mesa, AZ. Recently, the Cubs announced that Sloan has joined the organization as a Legacy Partner and the team's Official Water Efficiency Partner. As part of this agreement, the Cubs' spring training facility will be named Sloan Park.
Sloan, the world's leading manufacturer of intelligent water solutions, will help the Cubs expand their ongoing sustainability efforts and improve the fan experience at Sloan Park and at Wrigley Field. Sloan's expertise in water efficiency will help the Cubs reduce their overall environmental impact—especially important in drought-prone areas such as Arizona.
"We are a global organization founded in Chicago, so partnering with another iconic Chicago brand is a natural fit.
Sloan products have been in Wrigley Field since 1914, and this exciting new partnership with the Chicago Cubs helps Sloan tell its story on a major-league level," said Jim Allen, president of Sloan.
Allen continued, "Water is an increasingly important natural resource. By helping communities and organizations like the Chicago Cubs save water, Sloan helps to raise awareness of water conservation in this country and around the world. Responsible use of water is critical to local communities and to the world. Our partnership with the Chicago Cubs organization gives us the opportunity to help build winning teams through sustainable solutions."
Cubs Chairman Tom Ricketts noted, "Teaming up with Sloan is an important move for the Chicago Cubs. Sloan brings more than a century of experience and success in creating cutting-edge water solutions for a wide variety of venues all around the world. We are pleased to work with and learn from Sloan as we enhance our facilities and build for the future."
As part of the expansion and restoration of Wrigley Field and its surrounding facilities, known as the 1060 Project, the Cubs will use Sloan's products to expand their sustainability efforts. At Sloan Park and Wrigley Field, Sloan will showcase their products and state-of-the-art water-saving technologies. Sloan is the sixth Legacy Partner of the Chicago Cubs, joining Anheuser-Busch, ATI Physical Therapy, Starwood Hotels and Resorts, Under Armour, and Wintrust.
For more information, call 800-9-VALVE-9 (982-5839) or visit sloanvalve.com.
MCAA thanks Sloan Valve Company for being a benefactor of MCAA 2015.