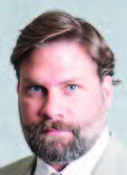 Finding new ways to increase productivity and save money means constantly keeping an eye out for products and services that can help. Jim Thomas, president and owner of JS Thomas Service, Inc., found the answer he needed in a story he read in Smart Solutions. In this issue, learn how JS Thomas moved from paper service tickets to iPads® using iBusiness Technologies' MobiliForms, speeding up customer billing and payment.
That's just one example in this issue of how contractors rely on MCAA Supplier Partners. William F. Lynch Co., Inc. recommended Parker Hannifin's Transair aluminum piping over copper piping to meet a tight deadline and save costs. Environmental Mechanical Contractors, Inc. teamed with Victaulic's Construction Piping Services department to create 3D renderings, minimizing rework and troubleshooting potential problems. Working with Sauer Group, Tri Tool Field Services developed weld procedures and deployed its portable machine tools and AdaptARC multiprocess welding systems, improving Sauer Group's productivity as much as 300 percent. Supplier partners take partnership seriously. The enduring relationship between Major League Baseball's Chicago Cubs and the Sloan Valve Company has led to the Cubs naming their spring training facility Sloan Park.
Also in this issue, Zurn Industries, LLC engineered a range of customized products in less than four weeks for the rapid renovation of Orlando's Citrus Bowl Stadium. Carrier worked closely with New Jersey's Shore Medical Center to achieve LEED® Silver certification and earn a $117,000 energy-efficiency rebate in the process. By installing a Variable Refrigerant Flow zoning system, Mitsubishi Electric US Cooling & Heating Division helped an energy-efficiency consulting firm slash their electricity and gas costs.
Contractors are always looking for creative ways to achieve their goals. Thomas J. Dyer used innovative aerial service provider Erickson Incorporated to place air handling units and a condenser on a plant roof in less than one hour. Geiler Plumbing found that using Wayne Water Systems' Blue Angel Pumps cut down their installation time, improving overall productivity. F. W. Spencer & Son, Inc. turned to Jay R. Smith Mfg. Co.® for products designed with prefabrication in mind, allowing them to meet the accelerated deadline for the NFL's new Levi's® Stadium. The Waldinger Corporation discovered that PENTA Technologies' Mobile Field Service application not only saved time but also boosted sales and marketing opportunities.
Smart Solutions also includes advice you can use to manage risk. Viega offers tips to improve plumbing design to avoid bacteria build-up. CNA describes how to protect laptops and mobile devices from theft and data breaches. This issue is filled with examples of how MCAA Supplier Partners are proud to be your partners in productivity.
Jim Allen, Chairman