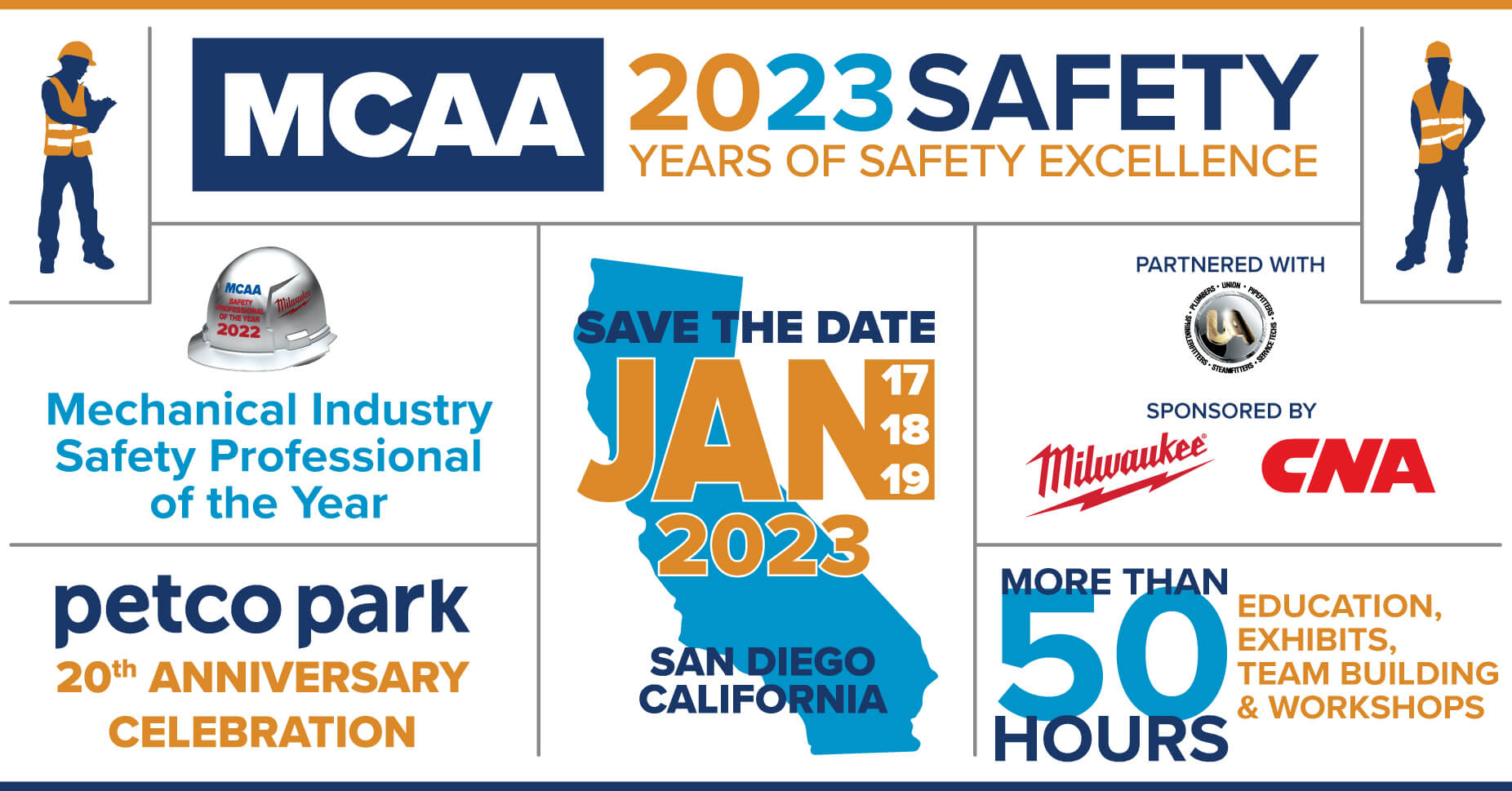 The 2023 Safety Conference will be celebrating 20 years in San Diego, CA, January 17-19, 2023.
Conference highlights include:
Participate in over 50 hours of training and education, including a CSP prep course, innovations in safety tech & product safety, and a behind the scenes update from OSHA.
Learn from keynote speakers, Connie Podesta on safety leadership, Josh Rizzo on mental health, and Bill Sims on safety management.
Celebrate 20 years of Safety Excellence on the field at Petco Park hosted by MCAA's Board of Directors.
Hear from the United Association's New Safety Health and Environmental Administrator.
Registration will be opening on September 15th, 2022.
Related Articles