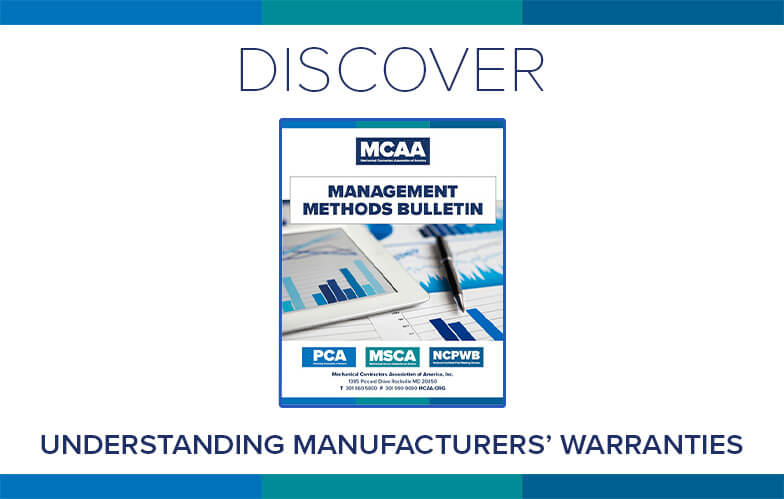 Standard manufacturers' warranties can expose contractors to unexpected exposures. MCAA's Understanding Manufacturers' Warranties explains potential exposures and offers tips for minimizing them. It's just one of MCAA's educational resources that are free to MCAA members as a benefit of membership.
The bulletin covers:
Issues affecting warranty claims
Tips for negotiating up front
Why including the general contractor can help in negotiations
Questions to ask to ensure a full understanding of warranty terms
For a full list of available Management Methods Bulletins, visit the Management Methods Bulletins page.
Have Questions or Need Personal Assistance?
Contact MCAA's Frank Wall.
Related Articles