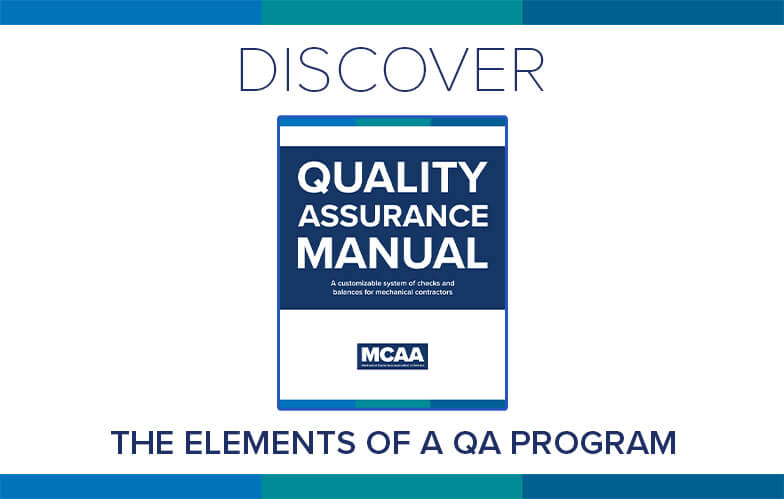 Each week, MCAA will highlight one or more of the educational resources that are free to MCAA members as a benefit of membership. This week, we focus on MCAA's Quality Assurance Manual. This user-friendly, comprehensive guide will help you develop QA processes and documenting systems; it provides an easy way to evaluate your existing system.
Developed by an expert consultant, this step-by-step guide provides the elements of a QA system, which you can modify to suit your company's needs and your customers' requirements. Included: time- and expense-saving forms.
Have Questions or Need Personal Assistance?
Contact MCAA's Frank Wall.
Related Articles