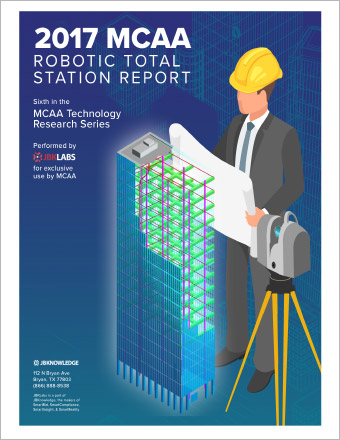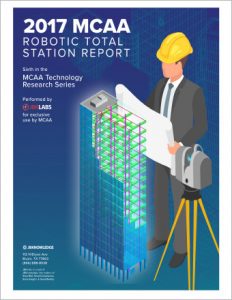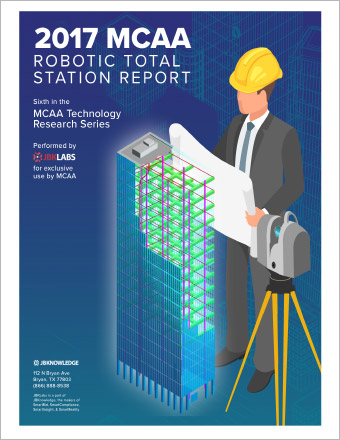 Total stations are one of the most cost effective technologies in the industry. According to the recently released Robotic Total Station Report, the payback period averages about 2,000 layout points.  For contractors to achieve this cost savings with Robotic Total Stations, a lot depends on the processes, cost of the hardware, required accuracy and use of BIM in your operations.
MCAA hosted a webinar on September 6 that went in-depth on the latest research. Josh Bone, the report's primary author from JBKnowledge reviewed the report's findings and shared some of the insights from the research.  The webinar recording is now available as a vital companion piece that fleshes out additional details not captured in the research report.
Discover More Innovative Solutions at the MCAA Technology Conference
Josh Bone will present some aspects of this report as part of the MCAA Technology Conference, which takes place in Austin, Texas, November 8-10. Learn more about the conference by visiting the MCAA Technology Conference website.
Can't Get Enough of Technology?
Find more tech news in the Technology Initiative section of the MCAA website. Plus, our @MCAAGeek Twitter feed includes a look at interesting up-and-coming innovations.