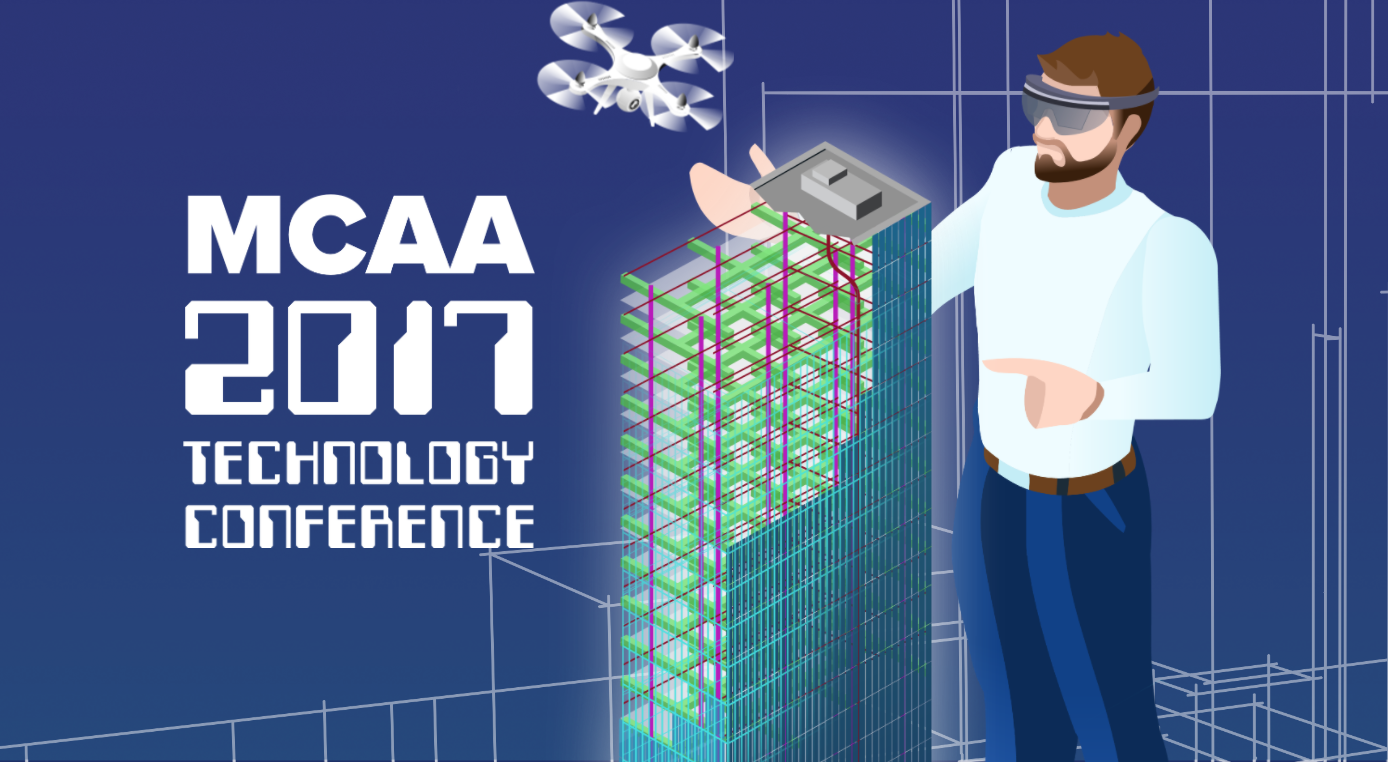 Technology is bringing a great deal of change to the industry.  New tools like robotic total stations, 3D scanners, augmented reality glasses, drones, and mobile devices are changing the way that many have been doing business for generations.  This change can be seen as either a challenge or an opportunity.  For contractors willing to make that change, huge productivity gains are being seen, but it takes effort to research, understand the capabilities, and learn new processes.  Technology is not only keeping innovative contractors at the forefront it is also limiting their risk of being outmoded or obsolete as the industry evolves.
The 2017 MCAA Technology Conference provides contractors with the access to the industry's leading experts on technology, cybersecurity, apps, service software, and the processes that use the corresponding technology.  It also provides a channel for contractors to learn from each other in peer-to-peer roundtables and idea sharing sessions.  This conference is a unique chance to learn from both the industry's best as well as other contractors facing the same situation.
A new feature to this conference this year will be a headline session that focuses on cybersecurity.  Nick Espinosa, a white hat hacker from a cyber warfare unit called Security Fanatics, will headline a session on hacking and cyber defense.  In a recent interview with BuiltWorlds, Nick spoke about the threat that we are facing when he said, "We are seeing a rise in major threats. A report came out that said globally, we have had over 2,200 major breaches from January to July this year and in that period alone, 6 billion records were exposed to the dark web. We have about 3 ½ billion internet users on the planet, so that means on average, everyone has had their record hit about twice in a six month period."
The conference will also feature the release of the new Complexity Measurement Tool, being developed by BuildingSP with funding from MCERF.  This new tool provides contractors with a heat map of congestion on a BIM model by performing a volumetric analysis of the space available to build MEP systems.  This is one of the many next generation software tools that will be presented at the conference.
Registration is now open for the conference and hotel space has already become limited.  This conference has sold out every year, so visit the MCAA Technology Conference meeting site and register soon.
Related Articles