Technology Initiative
Welcome to our Tech Update powered by BuiltWorlds!!
In Episode Six, we explore:
A Preview of the 2017 MCAA Technology Conference.
An Interview with White Hat Hacker, Nick Espinosa.
A recap of the MCAA Sponsored ConTech Roadshow in Chicago.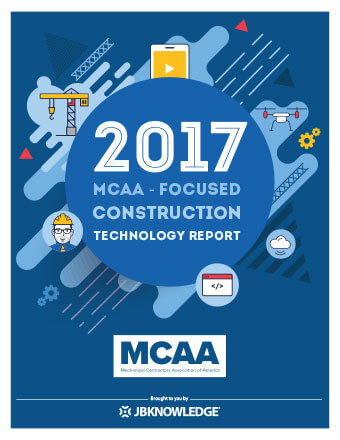 The MCAA-sponsored 2017 Construction Technology Report by JBKnowledge took an in-depth look at how the construction industry utilizes technology, software and IT. This week, MCAA released an "MCAA Focused" Report that analyzed the responses of MCAA and MSCA members. It looked at how MCAA members use and estimate BIM costs, track productivity, and emerging tech tools.
Hackers Cripple Boeing with Ransomware
Nick Espinosa, Chief Security Fanatic and featured speaker at the upcoming MSCA18 Conference, gives a quick update about what happened and how MCAA and MSCA contractors are often targeted as access points for larger corporations. Update and patch your software so that you are not the easy prey for criminal hackers.
At an idea sharing session at the 2017 MCAA Technology Conference, this simple idea was the winning solution. Some MCAA members are using inexpensive gaming keyboards to program shortcuts in BIM. In this video, Sean McGuire, MCAA's Director of Construction Technology interviews DeWalt's Josh Bone to learn more about this solution.
MCERF's Complexity Measurement Tool (CMT), a free Revit add-in to analyze and document MEP spaces for congestion and complexity, will be demonstrated in an education session at MCAA18.
Technology Conference
Did you miss our 2016 Technology Conference in Indianapolis? Check out this quick video recap of the highlights. If you have any questions, contact our very own MCAA Geek, otherwise known as our Director of Construction Technology, Sean McGuire.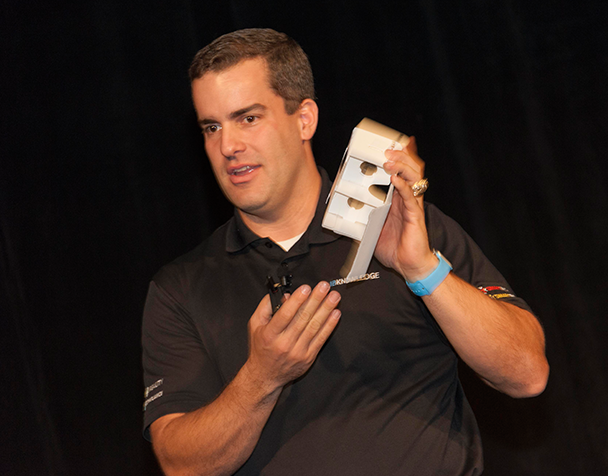 Save the Date!
You won't want to miss the 3rd Annual Technology Conference, already scheduled for November 8-10, 2017 in Austin, Texas. Put it on your calendar because we guarantee this will be the best yet.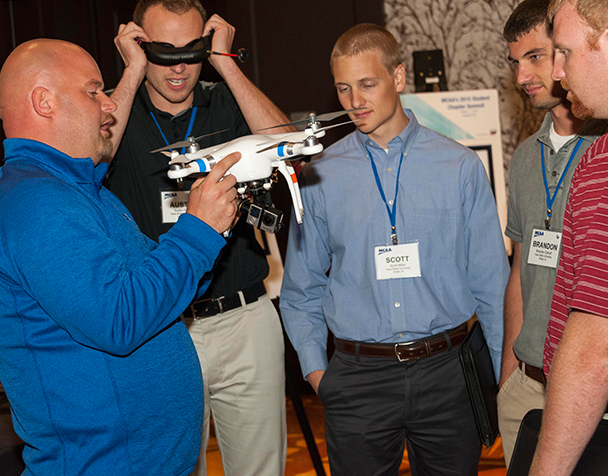 Technology is on the agenda at...
MCAA's GreatFutures Forum… Where Students and Contractors Come Together - September 28-30, 2017 at the Marriott Indianapolis Downtown. We hope to see you there!
Our Technology Initiative
We're in a time when disruptive change has come to our industry – change that creates new markets and new value propositions, but also disrupts our existing way of doing business.
We have the option of looking at this change in one of two ways. We can consider it to be disruptive stress, or we can look at it as "disruptive opportunity."
We have the opportunity to seek out new ways to improve productivity. The opportunity to look for new ways of getting the job done better and faster. And the opportunity to seek out new technologies that simply do things we never thought were possible.
Ignoring change is simply not the best option if we want our companies to continue to be as successful as they can be.
That's why MCAA created the Technology Initiative. With your association's help our members can understand the challenges of technological change and exploit the opportunities it creates. For more information, contact Sean McGuire.