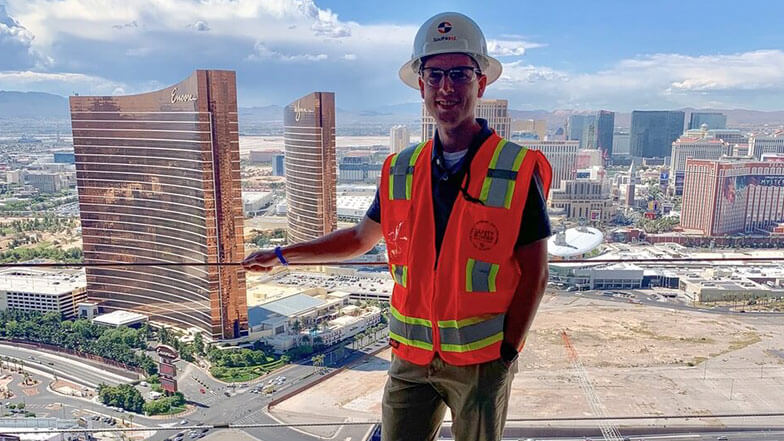 Last summer, Caleb Kowalski, a member of the MCAA student chapter at the University of Nebraska-Lincoln, had the opportunity to work with Southland Industries in Las Vegas, Nevada. During his internship, Caleb performed various project management tasks on the site of a new hotel and casino.
"This gave me great insight into the industry by being a part of one of the biggest construction projects in Las Vegas. My team members at Southland Industries were great resources for me and were always willing to help me along the way, and I am grateful for this incredible experience," he said.
This summer, Caleb will stay closer to home and intern for MMC Mechanical Contractors, Inc. in Omaha, Nebraska. As a member of their operations team, he will  be doing project management work at local job sites.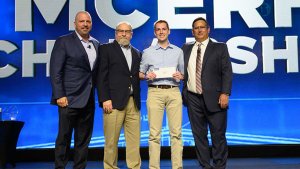 Caleb reflects, "while being a part of MCA-Omaha, I have been able to travel to multiple MCAA events, including the 2018 GreatFutures Forum and the 2019 MCAA Convention."
Caleb received the William A. Bianco Jr. Memorial Scholarship at MCAA19. He was also recently elected as the MCA-Omaha Academy President for 2020.
"Since joining MCA-Omaha, I have had opportunities that I never thought were possible, and I know this is the industry for me," he added.
MCAA congratulates Caleb on all his successes, and on finding his great future in our industry.
You can meet student chapter members like Caleb at mcaagreatfutures.org.
Related Articles