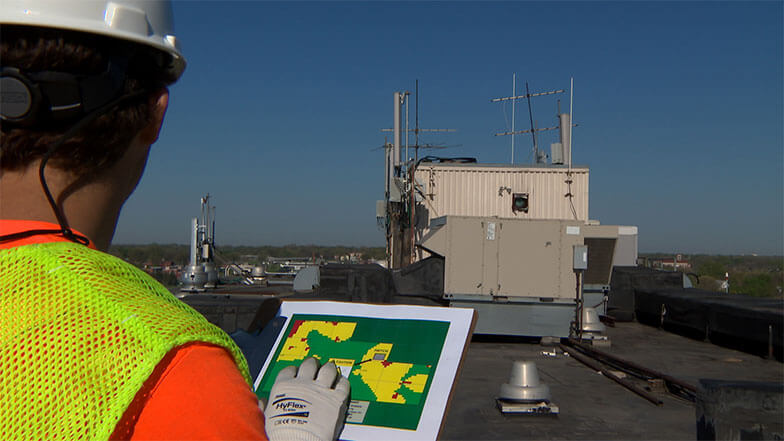 Safe work practices can be the difference between completing mechanical service work near cellular and telecommunications antennas without incident, and being overexposed to Radio Frequency (RF) Radiation. The MCAA/MSCA Guide to Radio Frequency (RF) Radiation Safety for Mechanical Service will help you avoid the latter.
Inside, you'll find information about:
The hazards associated with RF radiation exposure
The health effects posed by these hazards
How to avoid overexposure
The guide also includes a checklist for assessing work areas to determine whether RF radiation exposure is a concern, and a handy visual guide to help identify RF emitting antennas and related items.
By using these tools and educating your service technicians, you can ensure that they have what they need to remain safe when RF radiation is present.
Want More Safety Resources?
MCAA has you covered, with a full range of resources to help you protect your workers from injury and comply with applicable safety regulations. Here's where to find them:
On our Direct Links to MCAA & MSCA Safety Resources page, where they're listed by category with links.
In the Resource Center, where you can use the blue Refine Your Search bar to pinpoint exactly what you're looking for.
Have questions or need personal assistance?
Contact MCAA's Pete Chaney.
Related Articles