Career Development Initiative
MCAA's Career Development Initiative prepares the many talented members of MCAA's student chapters for great futures in our industry, and helps MCAA members connect with these students for internships or full-time employment. One way it does this is through MCAA's GreatFutures website.
Another way MCAA does this is through MCAA's annual GreatFutures Forum… Where Students and Contractors Come Together. The video at the left shows how the 2017 event brought hundreds of the best students from MCAA's 50+ student chapters together with scores of MCAA contractor members. It was a time for fun, a bit of industry education, but most of all for a chance for students and contractors to meet, network, and cement internship and employment opportunities!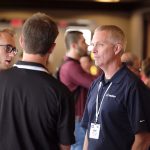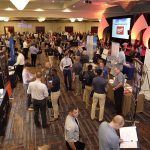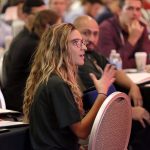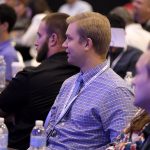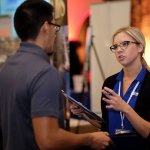 MCAAGreatFutures.org: Connecting Our Members with the Best and Brightest Students--the Industry's Future Workforce
MCAA's career-related website has a new look and many new features. All the student resumes are now password protected and only accessible by MCAA members. You can now also search for students by university. Looking for a specific skill set, like BIM or Autocad? A keyword filter allows you to zero in on those students who fit the bill. The only thing about our GreatFutures website that hasn't changed is our commitment to connecting our members with the best and brightest students who will comprise the industry's future workforce.
Adding a Real-World Dimension to Education
MCAA Student Chapter Competition
Students put their classroom learning to the test as they create a bid for a real-life mechanical construction project. These projects might incorporate BIM, green requirements, mechanical service or new technologies, to name a few. We provide the drawings, background information, specs and other details; the rest is up to them.Initial judging of the written bid packages yields the "final four" teams, who are invited to present their packages to a panel of judges and an audience of contractors at the MCAA Convention. Want to see a potential intern or new hire at work? This is a great way to see how they perform under pressure!
The winner and other finalists are recognized during a special awards breakfast at the Convention.
Six additional teams receive Certificates of Merit for their work.
Grants and Scholarships to Offset Expenses
MCAA offers a variety of grants and scholarships to help offset expenses for the contractors who hire student interns, students and the faculty who teach them. These grants and scholarships are made possible thanks to the generous support of the
Mechanical Contracting Education & Research Foundation
.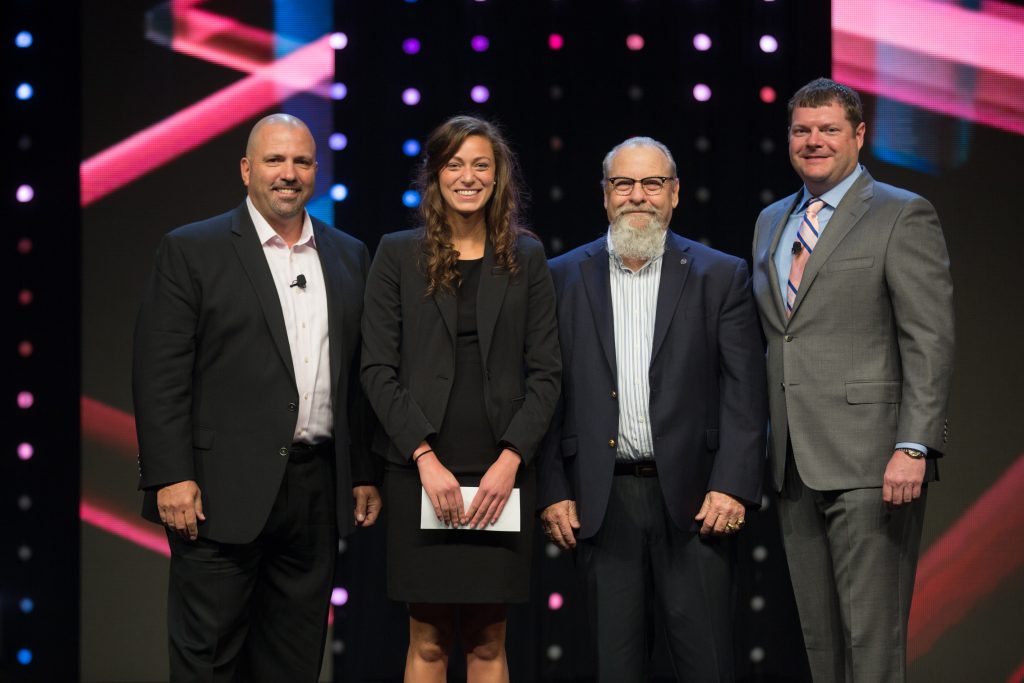 Leah Hendricks, a junior at the Milwaukee School of Engineering took home The William A. Bianco, Jr. Memorial Scholarship sponsored by Kinetics of Fremont, CA. MCAA past president Mike Cables was on hand to present the $5,000 check during MCAA 2016.
Scholarships
MCAA student chapter faculty advisors are invited to nominate students for these scholarships honoring the memory of renowned leaders for their contributions to our industry:
William A. Bianco, Jr. Memorial Scholarship ($5,000), funded by Kinetics
Foster McCarl, Jr. Memorial Scholarship ($2,500), funded by MCERF
Alan P. O"Shea Memorial Scholarship ($2,500) funded by the MCA of New Jersey
The Reilly Family Memorial Scholarship ($5,000) funded by the John W. Danforth Company
Watch for information about these scholarships as the Convention draws near.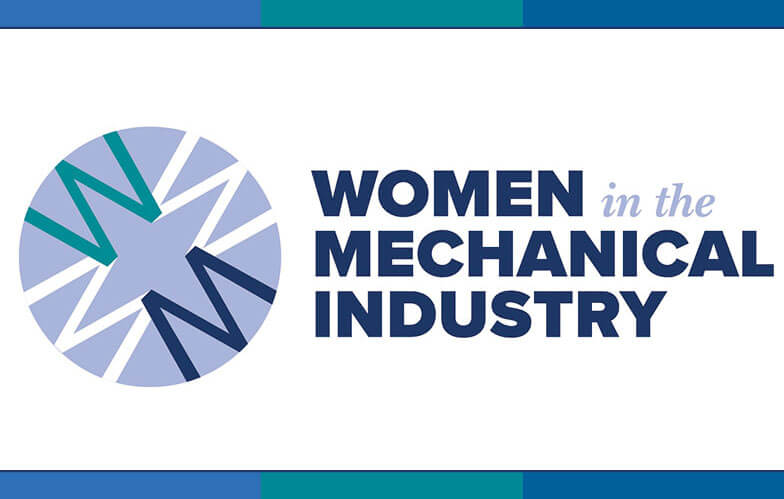 Targeted Programming for Women Professionals Continues at MSCA18
If you're a woman executive or employee of an MCAA/MSCA member company and you're headed to MSCA18, join us for a luncheon and discussion on Monday, October 22. This is a unique opportunity to develop some important connections! The event continues MCAA/MSCA's Women in the Mechanical Industry initiative, a forum to enable women in the mechanical industry to further enrich their careers through networking, educational, mentoring and career development opportunities beyond those already offered through membership in MCAA and MSCA.
The 2018 MCAA Student Competition brought together future leaders of our industry on the main stage of the convention. The four finalists presented their plans to the on-stage judges and fielded a series of demanding questions. Missed the competition or want a second view? Watch the competition video from start to finish.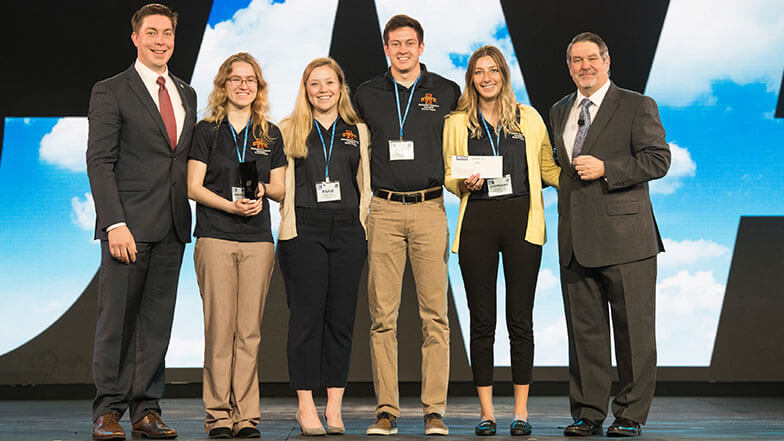 Iowa State Wins Student Chapter of the Year at MCAA18
The Career Development Committee chose the Student Chapter at Iowa State University as its Student Chapter of the Year. The chapter was selected based on how well it promotes an understanding of the mechanical industry and the career opportunities we offer. In addition to a trophy, Student Chapter representatives Brittany Gronewold, Riley McLaren, Stephanie Shah, and Paige Taylor accepted a $3,000 check.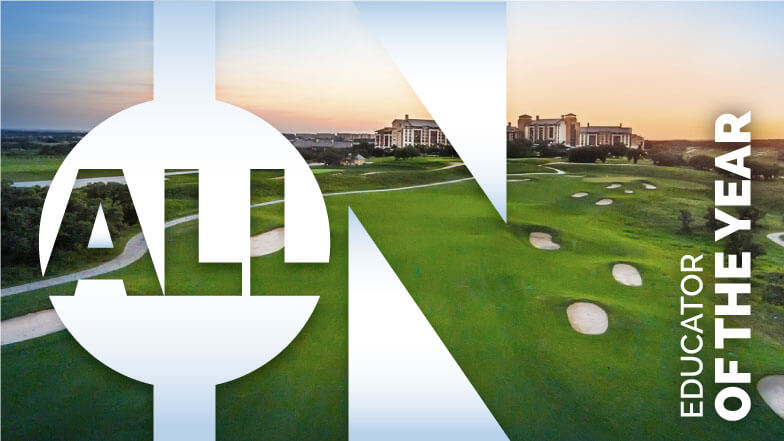 Brad Perkins Named Educator of the Year at MCAA18
This year's Educator of the Year award went to Brad Perkins of Iowa State University. The award, which included a check for $5,000, honored his mentoring ability, industry knowledge and involvement, as well as his active participation in MCAA's Student Chapter program activities.