Career Development Initiative
MCAA's Career Development Initiative prepares the many talented members of MCAA's student chapters for great futures in our industry, and helps MCAA members connect with these students for internships or full-time employment. One way it does this is through MCAA's GreatFutures website.
Another way MCAA does this is through MCAA's annual GreatFutures Forum… Where Students and Contractors Come Together. The video at the left shows how the 2016 Summit brought hundreds of the best students from MCAA's 50+ student chapters together with scores of MCAA contractor members. It was a time for fun, a bit of industry education, but most of all for a chance for students and contractors to meet, network, and cement internship and employment opportunities!
The 2017 GreatFutures Forum… Where Students and Contractors Come Together will be held in Indianapolis, IN on September 28-30. Mark your calendars now and plan to attend!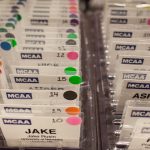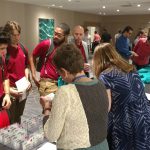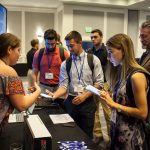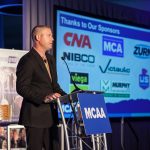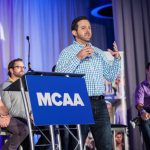 While you're at it, take a look back at the 2015 Student Chapter & Mechanical Contractor Summit held in Cleveland and what was considered next-gen tech at that time.  These tech "sand boxes" are another way MCAA is helping student chapter members learn as they prepare for their great futures in our industry.
MCAAGreatFutures.org: Connecting Contractors to Students Seeking Internships and Opportunities

Save time when you're searching for interns or new graduates! The MCAAGreatFutures resume site connects you with bright, well-educated young people seeking internships or careers in our industry!
The site features:
A searchable database of student resumes to help you quickly locate students with the skills your business needs
The latest news from MCAA student chapters to give you a peek at the most successful students and chapters
For students, the site also includes:
Tips and resources to assist in their job searches, plus resources they can use now and as industry professionals
Industry information to help them learn about the types of projects and employment opportunities available through our industry
Adding a Real-World Dimension to Education
MCAA Convention
This annual event is the place to meet prospective interns or employees and see them in action. Stop by the Student Chapter Exhibit to meet potential interns and employees who are ready to interview. Get to know students as you participate in convention programs and activities. Plus, you won't want to miss our annual Student Chapter Competition!
GreatFutures Forum… Where Students and Contractors Come Together
Education, team-building and networking are on the agenda for this annual event where you can get to know students and assess their abilities. A miniature version of the Student Chapter Competition plus plenty of networking opportunities are on tap. A tour of an interesting mechanical systems project, manufacturing plant or facility and the much-anticipated announcement of the Student Chapter Competition project are always highlights.
Plan to join us September 28-30, 2017 in Indianapolis!
Student Internship Grants
Has your company hired a student intern? You're encouraged to apply for this $1,000 grant. Did you hire two interns? Good news! You can apply for two grants. By working for member companies, students enhance their education, their professional experience and their interest in the mechanical contracting industry.
Emerging Chapter Grant
New MCAA student chapters, and those that are rebuilding, are encouraged to apply for this $3,000 grant for up to three consecutive years. The funds help the winners with travel expenses, special projects, student scholarships or other costs.
Chapter of Excellence Grant
Well-established, thriving MCAA student chapters are invited to apply for this $7,500 grant, which provides $5,000 for student scholarships, plus $2,500 for operating expenses. The chapter's faculty advisor selects the scholarship recipients based on a set of established criteria. Winning chapters use the operating funds toward special projects, travel to MCAA events and other program costs.
Faculty Continuing Education Grant
MCAA student chapter faculty advisors who obtain a part-time position or internship with an MCAA member company are encouraged to apply for this grant. By acquiring practical experience in the industry, faculty advisors enhance their classroom instruction and their students' interest in pursuing a career in our industry.
MCAA Student Chapter Competition
Students put their classroom learning to the test as they create a bid for a real-life mechanical construction project. These projects might incorporate BIM, green requirements, mechanical service or new technologies, to name a few. We provide the drawings, background information, specs and other details; the rest is up to them.Initial judging of the written bid packages yields the "final four" teams, who are invited to present their packages to a panel of judges and an audience of contractors at the MCAA Convention. Want to see a potential intern or new hire at work? This is a great way to see how they perform under pressure!
The winner and other finalists are recognized during a special awards breakfast at the Convention.
Six additional teams receive Certificates of Merit for their work.
Grants and Scholarships to Offset Expenses
MCAA offers a variety of grants and scholarships to help offset expenses for the contractors who hire student interns, students and the faculty who teach them. These grants and scholarships are made possible thanks to the generous support of the
Mechanical Contracting Education & Research Foundation
.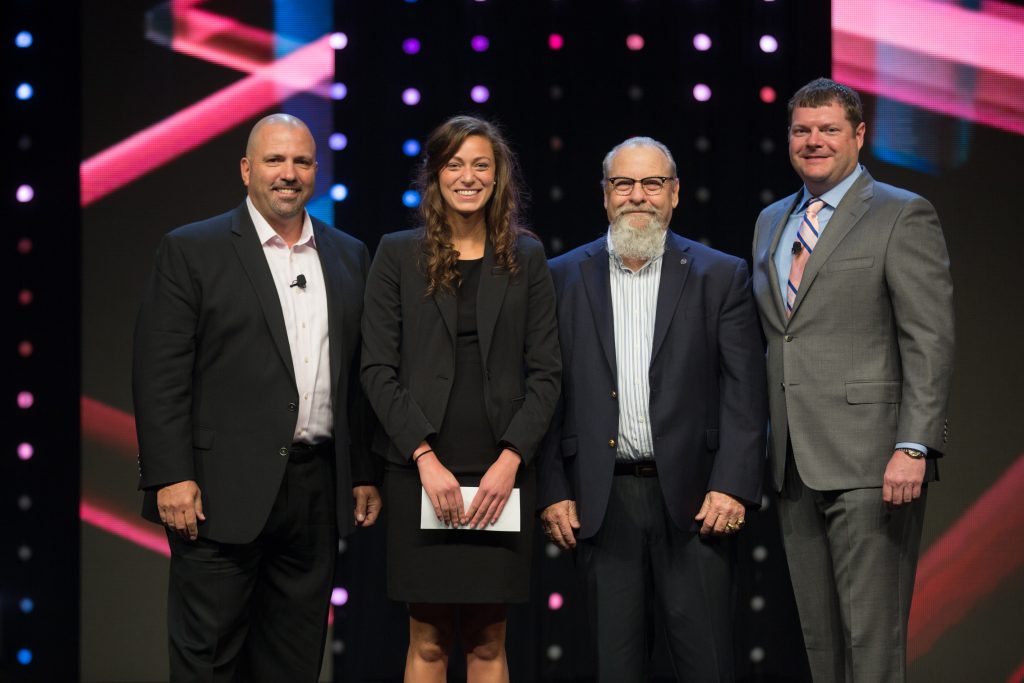 Leah Hendricks, a junior at the Milwaukee School of Engineering took home The William A. Bianco, Jr. Memorial Scholarship sponsored by Kinetics of Fremont, CA. MCAA past president Mike Cables was on hand to present the $5,000 check during MCAA 2016.
Scholarships
MCAA student chapter faculty advisors are invited to nominate students for these scholarships honoring the memory of renowned leaders for their contributions to our industry:
William A. Bianco, Jr. Memorial Scholarship ($5,000), funded by Kinetics
Foster McCarl, Jr. Memorial Scholarship ($2,500), funded by MCERF
Alan P. O"Shea Memorial Scholarship ($2,500) funded by the MCA of New Jersey
The Reilly Family Memorial Scholarship ($5,000) funded by the John W. Danforth Company
Watch for information about these scholarships as the Convention draws near.