Smart Solutions Case Studies
John E. Green Company Saves Installation Time, Ensures Energy Efficiency With an Array of Johnson Controls Products
John E. Green Company (JEG) trusted its longtime partner, Johnson Controls, to help them meet the demands of Detroit Medical Center's (DMC's) new tower and identify products that could save the contractor installation time. YORK® YMC2 centrifugal magnetic drive chillers paired with the Metasys® building automation system (BAS) with Central Plant Optimization 10 (CPO10) optimized energy efficiency, while using YORK Solution Air Handling Units and SimplexGrinnell's addressable notification system ensured speedy installation.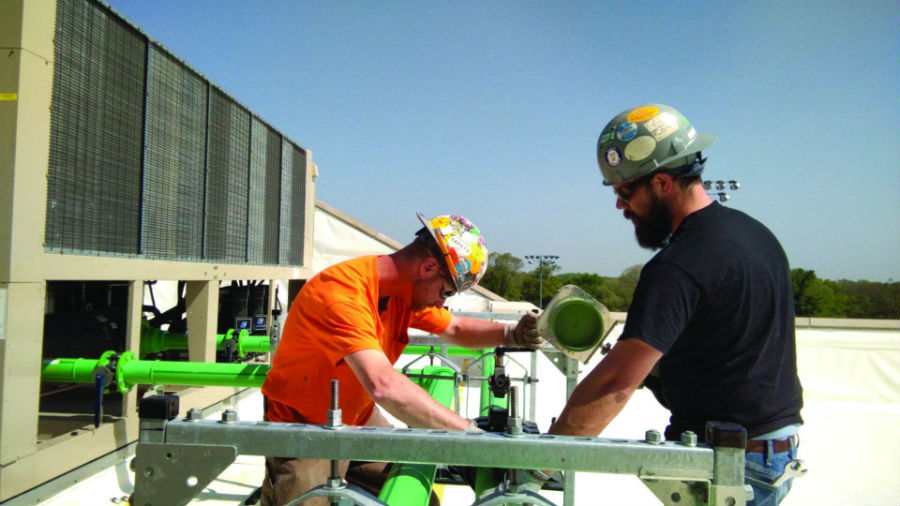 With History of Success, John E. Green Selects Aquatherm PP-R Piping for School Expansion
John E. Green Co. of Highland, MI, cut labor and installation time by using Aquatherm's polypropylene-random (PP-R) pipe systems for a 2013 project at the University of Detroit Jesuit High School and Academy (U of D Jesuit). The project went so well that when U of D Jesuit and John E. Green teams reconvened in 2014 to plan the school's new science building, no other piping options were considered.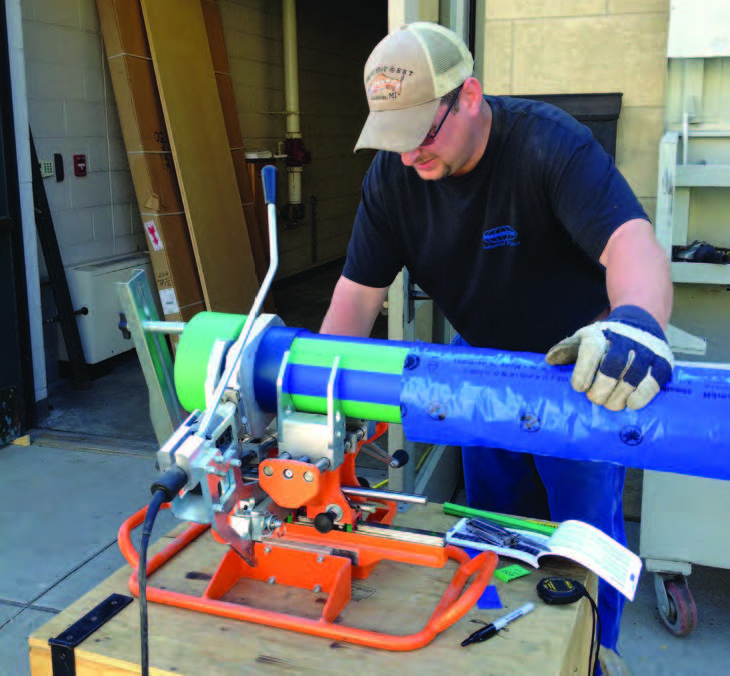 John E. Green Company Earns High Marks for Campus A/C Retrofit Using Aquatherm's Blue Pipe and Heat Fusion
To install a central air conditioning system in a high school campus' main residence building during the short summer break, John E. Green Company called on Aquatherm for an easy-to-install, in-ground piping solution that allowed them to meet the rush deadline. The Aquatherm piping also proved to be an environmentally friendly solution for the University of Detroit Jesuit High School and Academy (U of D), addressing concerns about the potential problems of burying pipe.