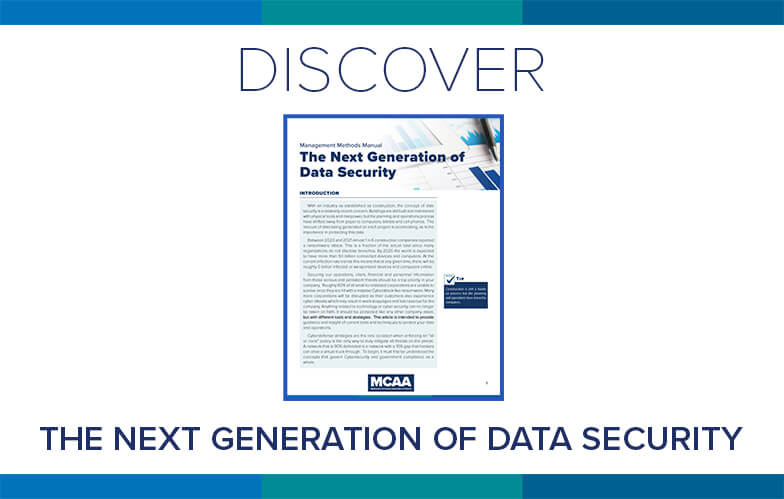 Each week, MCAA will highlight one or more of the educational resources that are free to MCAA members as a benefit of membership. This week, we focus on MCAA's revised Management Methods Bulletin on The Next Generation of Data Security. This bulletin is intended to provide guidance and insight of current tools and techniques to protect your data and operations.
The revised bulletin includes:
Updates to reflect more modern terms or solutions (for example, "Antivirus" is now "Endpoint Detection Response")
Updates recommendations on products as new players have started outclassing a few of the old ones
Adds five new sections on the areas of "Digital Rights Management," "Identity Management," "Dark Web Monitoring," "Password Management," and "Penetration Testing." All of these are now critical to defense.
For a full list of available Management Methods Bulletins, visit the Management Methods Bulletins page.
Have Questions or Need Personal Assistance?
Contact MCAA's Frank Wall.
Related Articles