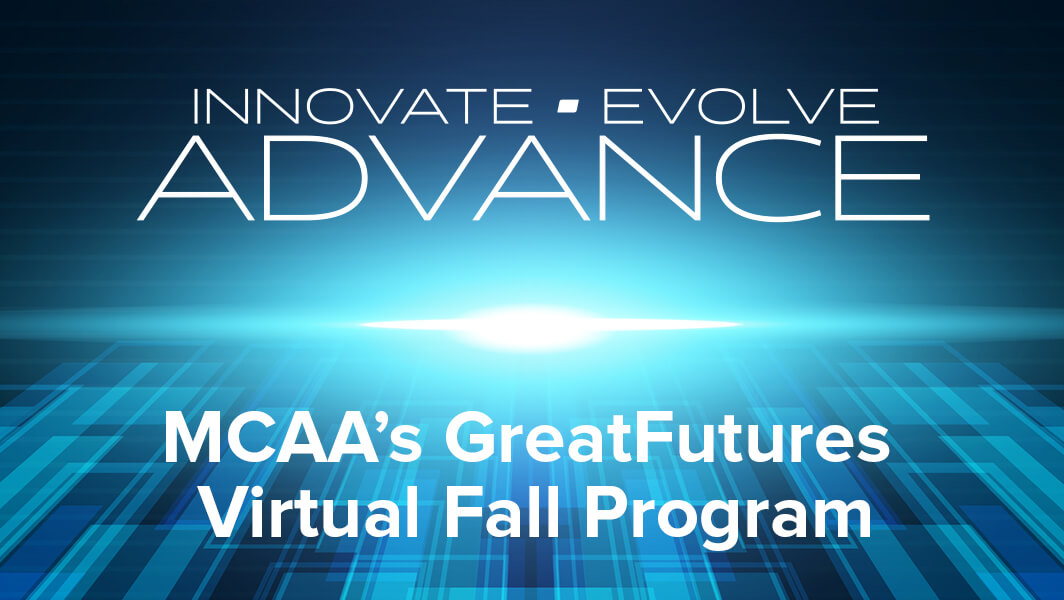 MCAA's GreatFutures Virtual Fall Program is going strong! Students have enjoyed five weeks of presentations so far, all aimed to help them navigate the proposal and bid process for the annual MCAA Student Chapter Competition project. Topics covered include estimating, which highlighted MCAA's WebLEM+Plus resource, project management, that covered how to properly staff and schedule their projects, and fabrication, which emphasized the importance of how and why fabrication is used. All presentations are easily accessible on GreatFutures Fall Virtual Program website for students to watch anytime if they are unable to attend the live presentations.
There are five more weeks of presentations to come, including important topics such as safety, BIM, and service. Register for access to any of these live sessions or to check out any of the previous presentations and join us for the last half of the GreatFutures Virtual Fall Program. View the full schedule and register today!
The information in these presentations has been developed for you and your future and is not solely for the competition project. The real-world insight and advice from some of the industry's best is guaranteed to help you succeed. If you haven't been able to join in live each week, know you have a library full of helpful presentations waiting for you. You may access these presentations at anytime on the GreatFutures Fall Virtual Program website under the "Video Library" tab after logging in.
Related Articles