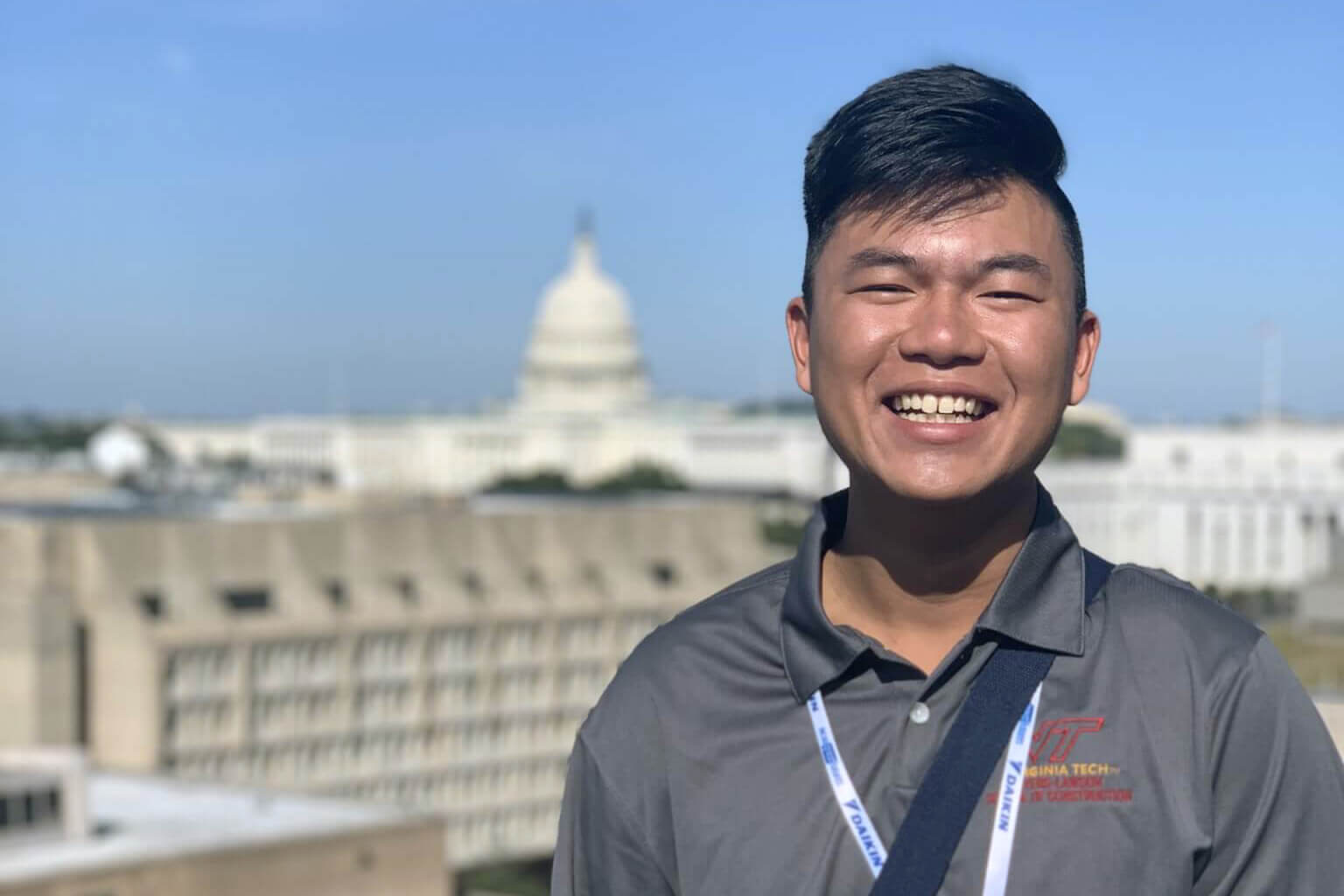 Andrew Nguyen has accepted a summer internship with MCA of Metropolitan Washington (MCAMW) member The Bowers Group, also known as W.E. Bowers. Andrew is a junior at Virginia Polytechnic Institute, studying Building Construction.
He shared that, "…attending The 2019 Great Futures Forum was my first experience with MCAA and my golden ticket into the mechanical contracting industry."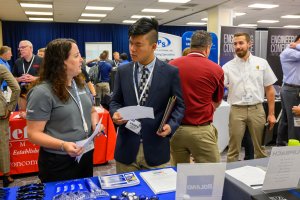 Andrew first met members of the W.E. Bowers team at The Great Futures Forum Job Fair. "We had a great conversation where I told them about my interest to pursue a path revolving around technology within the industry," he says. "One of the W.E. Bowers representatives mentioned that she could see if there could be an opportunity for me there with their BIM Coordinator. After the job fair, she notified me that there was an opportunity for me to interview for an internship at the Sterling, Virginia, office."
During the interview, Andrew learned that he will be assisting with implementing new 3D modeling, fabrication, and product tracking software to help the company increase efficiency and organization. He also toured the company's Beltsville, Maryland, fabrication shop.
Reflecting on his student chapter experience and his interactions with MCAA and the MCAMW, Andrew said, "My experiences with the MCAA are all filled with grateful memories of meeting people who generously continue to open doors for me full of opportunity and improvement. Everyone I meet is obviously passionate, not just about their profession, but also about introducing new generations into the field. It's both relieving and exciting to feel welcome in a field where I am new and unfamiliar, and I couldn't be more grateful."
He adds, "Working with my student chapter was an experience of personal and team development as well.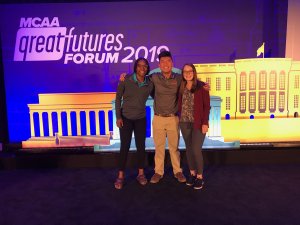 The students within the chapter push and support each other as we all build our experiences and knowledge of the industry. In addition, the MCAMW have been our backbone as the team and I advance into the field by connecting us to the community and building up the resources we have available."
To preview students' resumes and to see who will be in Maui, visit mcaagreatfutures.org.
Related Articles