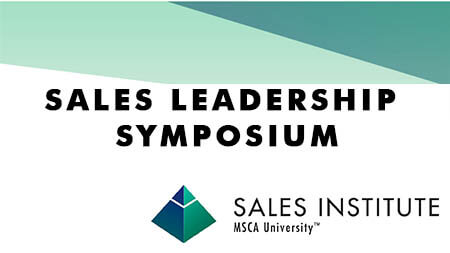 The 2020 Sales Leadership Symposium will be held January 29-30 at the Marriott Phoenix Airport in Phoenix, AZ.
This wildly successful two day training is one of the most popular MSCA courses and definitely one not to be missed! The training is designed for HVACR service sales leaders who are responsible for any aspect of recruiting, hiring, onboarding, training, and/or coaching sales personnel, and leaders who are committed to the long-term development of his/her sales team.
The training will show attendees how to drive revenue growth and enhance profitability through a structured sales approach as well as enhance sales team productivity and ensure employee retention. Attendees will discover the "ins" and "outs" of effective coaching and motivation and will leave with valuable information and tools to take home and implement within their sales team as well as access to a toolbox of management and salesperson resources.
Developed by a task force of MSCA contractors, this interactive program will include presentations, group exercises and discussion groups. Taught by industry experts with decades of mechanical service experience that will accelerate their growth as a leader and enhance your value to your team and company.
Attendees will take home innovative ideas, crucial skills and the invaluable SALES LEADERSHIP TOOL KIT, which includes over 90 pages of resources to be an effective sales leader in the HVACR/Plumbing industry.
The Toolkit Covers Topics Including:
HIRING
ONBOARDING
BUSINESS DEVELOPMENT
SCORECARDS
COACHING
CUSTOMER CARE
NAVIGATING THE MSCA LIBRARY OF RESOURCES
Class size is limited and it fills up fast —  make sure to sign-up today!
Related Articles