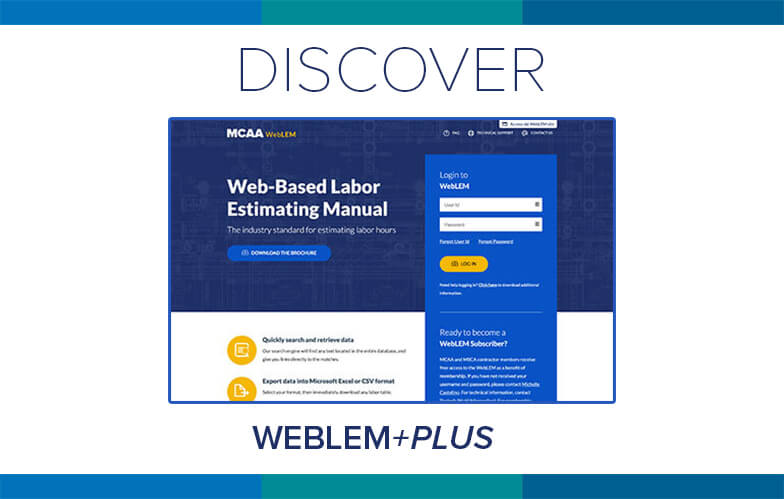 Each week, MCAA will highlight one or more of the educational resources that are free to MCAA members as a benefit of membership. This week, we focus on MCAA's WebLEM+Plus, a systematic approach to labor estimating that's proven successful for hundreds of mechanical contractors in generating hundreds of millions of dollars in annual construction.
In using WebLEM+Plus, piping systems can be estimated using two different methods—the traditional Component Method or the more recent buildout of the Work Activity Method, which includes over 138,850 labor hour values allowing you to easily identify shop and field labor separately.
MCAA's WebLEM+Plus allows MCAA Manufacturer/Supplier Council members and drawing content providers to attach their drawing content, technical data, pictures of each product, item weight, and other item information to each labor unit.
A unique data identifier is available to download as the central data key that connects all the software systems you use, helping all industry partners work together better.
Have Questions or Need Personal Assistance?
Contact MCAA's Nick Nikpourfard.
You Might Also Like These Resources
Related Articles