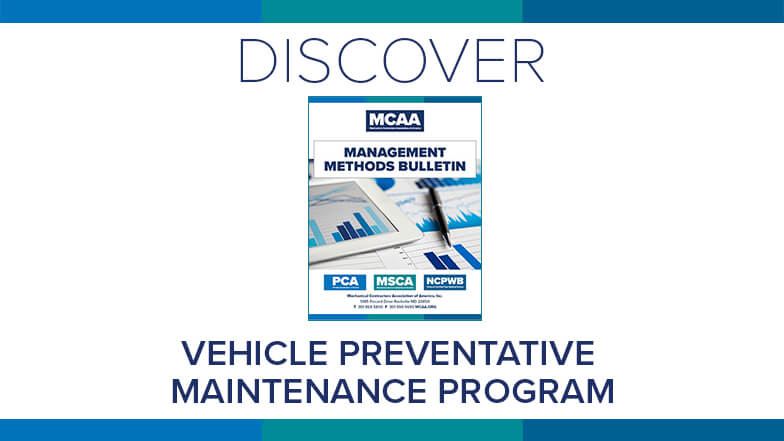 Developing a preventive maintenance plan will save your company, small or large, a considerable amount of time and money over the long run. Vehicle maintenance is a cost of doing business. Unreliable vehicles can have a major impact on the profitability and reputation of the entire operation of a company.
MCAA's Vehicle Preventative Maintenance Program was created to make developing a vehicle preventative maintenance plan easier and more straightforward than ever before. Implementing the tools and technology available will help save your company time, frustration and money. When developing your fleet maintenance plan, ask yourself these five questions:
What should be covered in the preventive maintenance checkup?
Who will be responsible for preventive maintenance service?
When will the service take place?
How can you simplify your record keeping?
Where can you find more information?
For a full list of available Management Methods Bulletins, visit the Management Methods Bulletins page.
Have Questions or Need Personal Assistance?
Contact MCAA's Frank Wall.
Related Articles