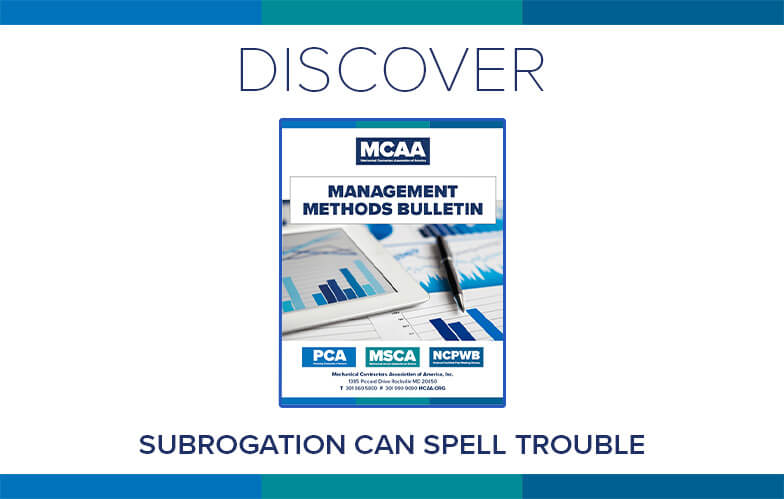 At some point, mechanical contractors may face losses from subrogation claims that are not covered by insurance. Left unchecked, these losses can bankrupt a contractor. MCAA's Subrogation Can Spell Trouble provides examples of subrogation problems and their resolution to help contractors protect their interests. It's just one of MCAA's educational resources that are free to MCAA members as a benefit of membership.
The bulletin highlights problems that can occur with the following:
Subrogation
Workers' compensation subrogation waiver
Commercial auto subrogation waiver
Commercial general liability coverage form
Subrogation waiver endorsement
Umbrella
Underwriting
For a full list of available Management Methods Bulletins, visit the Management Methods Bulletins page.
Have Questions or Need Personal Assistance?
Contact MCAA's Frank Wall.
Related Articles