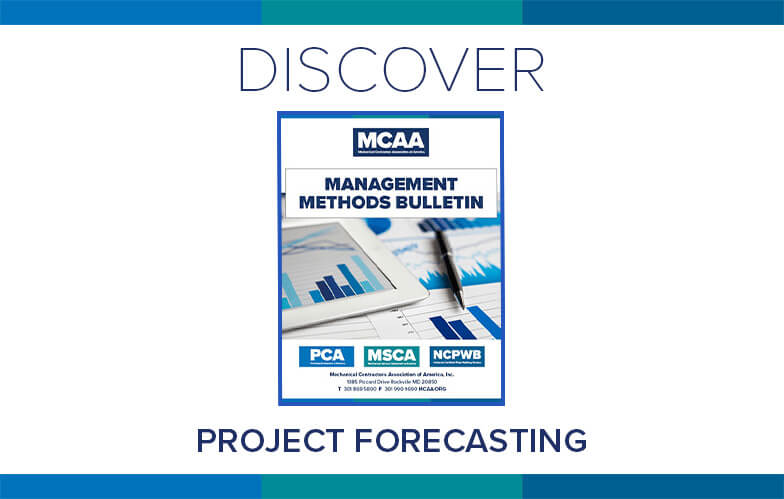 Mechanical industry project managers (PMs) are often confronted with aggressive schedules and incomplete construction documents. In this environment, managing a project to a profitable outcome is predominantly about controlling change and implementing resourceful and efficient strategies to minimize cost. MCAA's Project Forecasting offers tips to help PMs accurately and regularly measure progress, leading to improved results. It's just one of MCAA's educational resources that are free to MCAA members as a benefit of membership.
The bulletin covers:
What forecasting is, and why it is so important
The structure of a good job cost or work breakdown
Cost categories
Cost codes
The elements of cost
Why it's important to charge expenses where they were budgeted
Forecasting labor
Forecasting equipment and subcontract costs
Forecasting material costs
The role of the accounting group and systems in forecasting
For a full list of available Management Methods Bulletins, visit the Management Methods Bulletins page.
Have Questions or Need Personal Assistance?
Contact MCAA's Frank Wall.
Related Articles