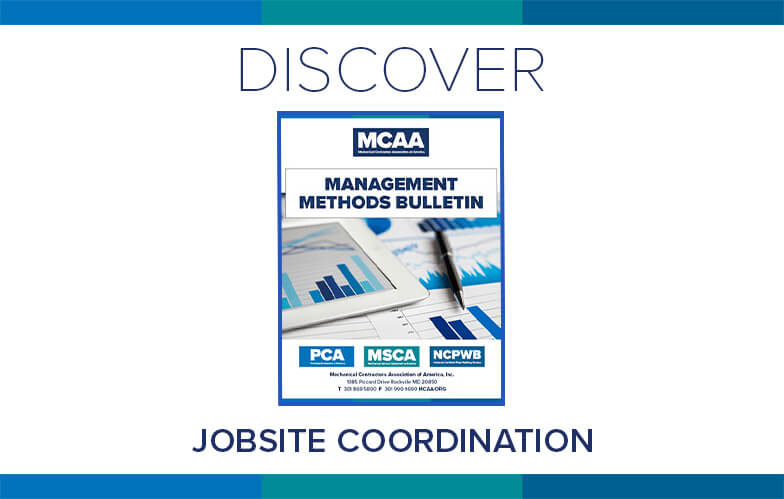 Mechanical contractors are likely to bear a large chunk of the responsibility for modern jobsite coordination. This can have cost implications that must be analyzed prior to making a bid. MCAA's Jobsite Coordination highlights notable qualifications for discussion. It's just one of MCAA's educational resources that are free to MCAA members as a benefit of membership.
The bulletin covers:
The difference between historical and modern job coordination
Specification clauses covering coordination
Coordinated drawings
Assignment of costs incurred due to insufficient space
For a full list of available Management Methods Bulletins, visit the Management Methods Bulletins page.
Have Questions or Need Personal Assistance?
Contact MCAA's Frank Wall.
Related Articles