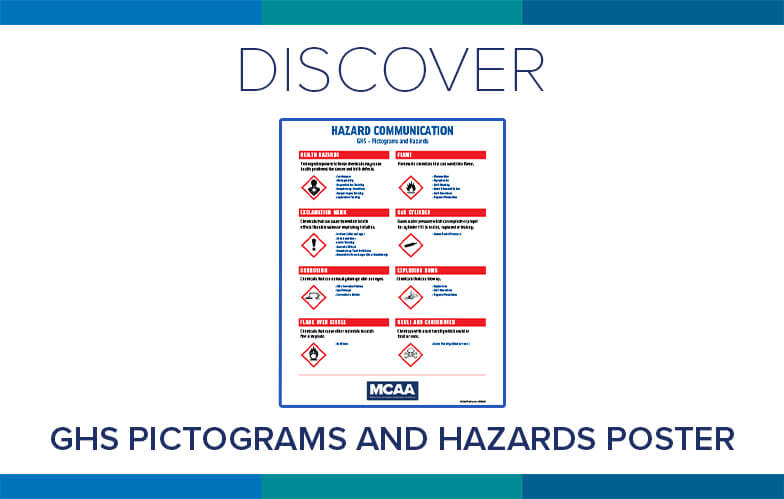 Each week, MCAA will highlight one or more of the educational resources that are free to MCAA members as a benefit of membership. This week, we focus on MCAA's GHS (globally harmonized system) Pictograms and Hazards Poster. This poster will teach your workers to recognize the pictograms used on chemical labels and understand the hazards associated with each.
You Might Also Like These Resources
Have Questions or Need Personal Assistance?
Contact MCAA's Raffi Elchemmas.
Related Articles