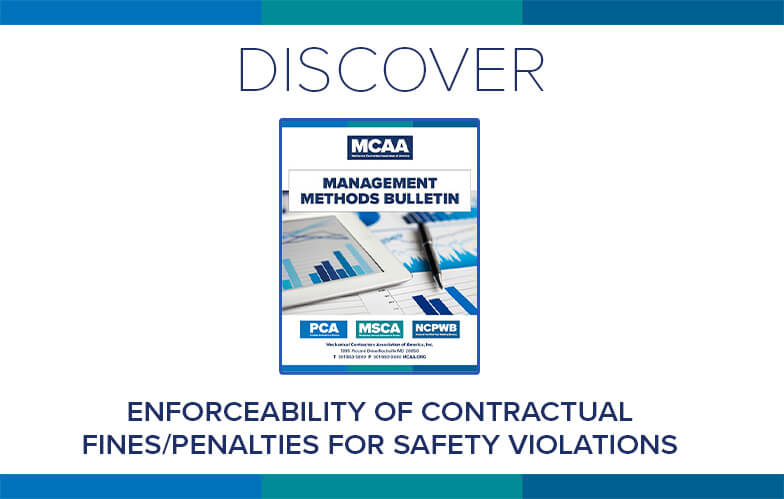 Subcontract agreements often include contractual provisions that seek to impose additional fines or penalties for safety violations. MCAA's Enforceability of Contractual Fines/Penalties for Subcontractor Safety Violations explains how those provisions could impact a subcontractor and how best to avoid them. It's just one of MCAA's educational resources that are free to MCAA members as a benefit of membership.
The items covered include:
Why mechanical contractors should be aware of these provisions
What to do in the event such a provision is included in a subcontract
The law
Liquidated damages
Uniform Commercial Code (UCC) states
UCC states with added protections
Non-UCC states
Indemnity clauses
For a full list of available Management Methods Bulletins, visit the Management Methods Bulletins page.
Have Questions or Need Personal Assistance?
Contact MCAA's Frank Wall.
Related Articles