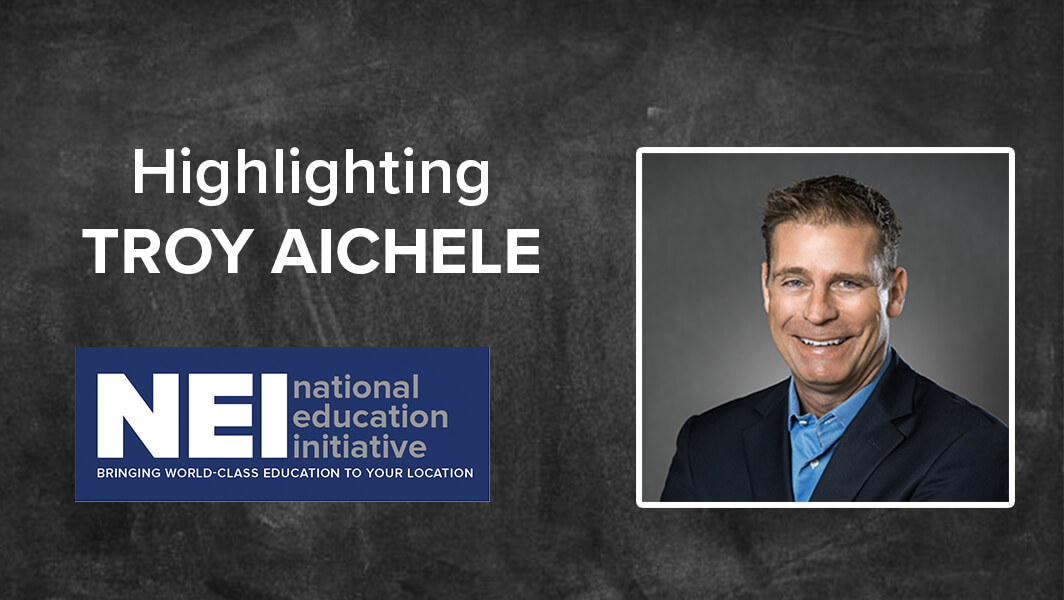 MCAA's National Education Initiative (NEI) Seminars bring our best programs to your local association or your company thanks to instructors like Troy Aichele, a 30-year veteran of the mechanical construction industry. Troy's courses share project management essentials that will enhance project managers' skill sets, enabling them to deliver less risky, more profitable projects.
Troy's 30 years of industry experience gave him a broad range of project experience in both remodel and new construction environments. A past member of the MCAA Board of Directors and the John R. Gentille Foundation (JRGF) Board of Trustees, he served as Chair of MCAA's Career Development Committee. His three-time win of the Mechanical Contractors Association of Western Washington's (MCAWW) Educator of the Year Award is testament to his abilities as an educator.
Troy's Project Manager Training (PMT) Seminars give project managers, assistant project managers, and others a grounding in the skills they need to mitigate project risks, protect estimate assumptions, optimize efficiencies, control cost, and maximize the project's chances of success.
Like our other NEI instructors, Troy brings his unique blend of industry and teaching experience to virtual courses, a relatively new NEI offering. Providing top notch, accessible education for everyone in your organization is what the MCAA's NEI is all about! Visit the NEI website for more information about these seminars and a full list of the NEI courses available to MCAA members.
Book your courses via the NEI website, then apply for a 20% rebate on the instructor fees, up to $5,000 per class.*
*This benefit is available only to MCAA members and local affiliates in good standing who book courses via the NEI website. Learn more about the rebate program here. Have questions or need personal assistance? Contact MCAA's Frank Wall or call him at 301-990-2215.
Related Articles