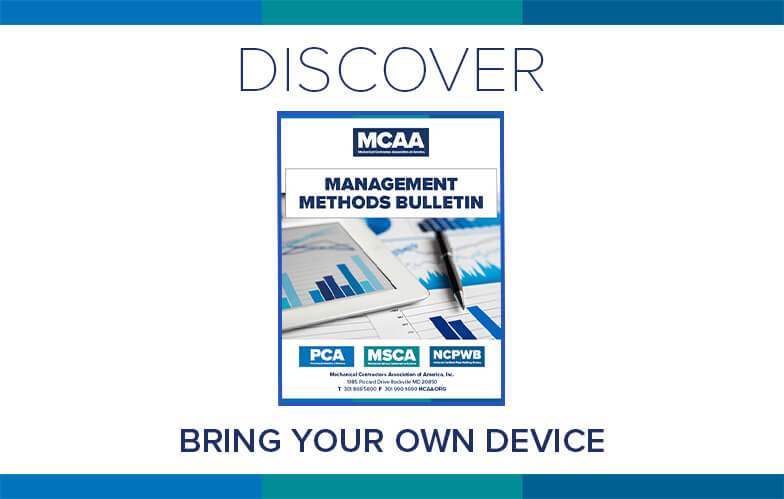 Many employees are more comfortable using their own mobile devices on the job. MCAA's Bring Your Own Device – Is It Right for Your Company? explores the advantages and disadvantages of a bring your own device (BYOD) policy to help mechanical contractors decide whether to adopt such a policy. It's just one of MCAA's educational resources that are free to MCAA members as a benefit of membership.
Topics covered include:
Potential advantages of a BYOD policy
Potential challenges for employers
Financial considerations to review before adopting a BYOD policy
Elements of a successful BYOD policy
A note about the legal implications of BYOD
For a full list of available Management Methods Bulletins, visit the Management Methods Bulletins page.
Have Questions or Need Personal Assistance?
Contact MCAA's Frank Wall.
Related Articles