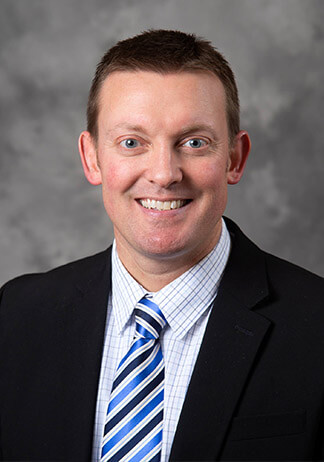 Ryan Manual, Assistant Professor of Practice for Purdue University, has received a Faculty Continuing Education Grant funded by the John R. Gentille Foundation. Ryan is the current faculty advisor of the MCAA Student Chapter at Purdue.
The Faculty Continuing Education Grant encourages MCAA members to employ college or university faculty on a part-time basis by subsidizing the faculty member's salary. By working for a MCAA member, faculty gains a better understanding of the challenges and opportunities that students may face and are thus better prepared to advise them.
Working with D.A. Dodd
This summer, Ryan will be working as a Temporary Project Advisor with MCA of Indiana member company D.A. Dodd. After meeting with each other, Ryan and D.A. Dodd found the opportunity to be mutually beneficial, the company will grow closer to academia, assisting in helping attract young talent to their organization.
Ryan discussed what he hopes to get out of the two-month position. "I am responsible for teaching all of the mechanical content in our undergraduate curriculum at Purdue. I believe my experience at D.A. Dodd, will improve my lessons and generate ideas to create more engaging learning experiences for my students. I will use this opportunity to strengthen my knowledge in the mechanical contracting industry while staying current with industry practices and trends that I will take directly to the classroom."
As a temporary project advisor, Ryan will work alongside local and corporate project managers to gain an understanding of their roles, observe the day-to-day functions of a mechanical contractor, and provide insight regarding internship and entry level hiring programs.
Essential responsibilities will include:
• Review challenges and inefficiencies regarding Project Manager procedures, precedence, design clarifications, adequate labor and equipment, schedules, and any other applicable issues
• Assist as needed in managing day-to-day field operations of mechanical, HVAC, or plumbing projects
• Read, analyze, and interpret plans, specifications, controls, drawings, service bulletins, technical procedure manuals, equipment specifications, and government regulations
• Work with Human Resources to restructure and promote D.A. Dodd's part-time and full-time internship programs
Related Articles