Thank you to everyone who attended MSCA22 … it was a resounding success! We enjoyed the always sunny Huntington Beach, California, with sunset views over the ocean. We heard from inspiring keynote speakers on the topics of organizational and personal growth and making the impossible possible. We celebrated an Everyday Hero, welcomed new leaders, explored the latest products and services, and gave back to the community, all while having a lot of fun.
Beginning by Giving Back
For the past twelve years, MSCA has partnered with Convoy of Hope to help local charities in the communities where we have held our annual conferences. On Friday, October 14, numerous MSCA Board and member volunteers delivered a tractor trailer of needed supplies to the Community Action Partnership of Orange County, an organization that provides critically needed food, shelter, clothing, and services to local residents experiencing homelessness, poverty, and addiction. Thanks to your generous donations, we raised over $45,000 to assist our friends at Community Action Partnership.
Inspiring Keynotes & Annual Convoy of Hope Packing Party
Bonin Bough kicked off our conference with his inspiring success story and taught us about tools to unlock organizational growth and build more direct relationships with consumers. On Tuesday morning, we heard from MCAA President Robert M. Bolton followed by Inky Johnson who touched our hearts as he taught us the importance of personal growth during the process. Later that morning, spouses and students continued the commitment to service by participating in the 12th Annual Convoy of Hope Packing Party, packing thousands of hygiene kits to be distributed to those in need worldwide. And to end our conference we learned about five steps to make the impossible possible from Ben Nemtin.
Everyday Hero Award
Eight years ago, MSCA introduced the Everyday Hero Award, thanks to the inspiration of D.S. O'Brien Award winner Dick Starr. The award was created to recognize an employee from one of our member companies who, in his or her own extraordinary way, quietly gives of their time and skills to benefit others while seeking no recognition or compensation. Congratulations to this year's recipient, Facility Engineer for P1 Service, Don Pardew! Don was presented with a $2,500 check for his "I HAVE A NAME" charity that brings food and supplies to the homeless community in Kansas City.
Education & Social Activities
We had outstanding educational sessions and peer-led roundtable discussions each day. There was also a special focus on mental health and well being in the office and in your personal life through the first ever MSCA+. And of course, there were plenty of social events to help us enjoy our time together.
Recognizing Outgoing Leaders & Welcoming New Ones
Mark Crockett concluded his year as Chair of the MSCA Board of Managers and introduced the new chair, Richard Happel. Rich is Director of Service for EMCOR Services Mesa Energy headquartered in Irvine, CA.
Rich joined the US Navy and learned about HVAC before attended Long Beach City College followed by San Diego City College after getting out of the Navy. He worked for Trane Company for 11 years and Carrier Corporation for 6 years, all before becoming a contractor with University Mechanical Contractors in the Seattle area for almost 20 years. In early 2022, Rich moved to Phoenix to join the EMCOR Services Mesa Energy team.
Rich's first piece of business as the MSCA Chair was presenting Mark Crockett with a certificate to thank him for his commitment to MSCA and all the time and effort he has devoted to the association over the years. He then introduced the 2022-2023 MSCA Board of Managers members who work tirelessly to provide MSCA members with resources and educational programming to help grow their companies and prepare them for future success.
They are:
Rich Happel, Chair
EMCOR Services Mesa Energy Systems, Inc.
Phoenix, AZ
Renee Fiorelli, Vice Chair
Peterson Service Company, Inc.
Medford, NJ
Adam Wallenstein, Treasurer
Neptune Plumbing & Heating Co.
Cleveland, OH
Mark Crockett, Immediate Past Chair
Crockett Facilities Services, Inc.
Lanham, MD
David Geith
EMCOR Services Mesa Energy Systems, Inc.
Irvine, CA
Lindsey Grilec
Southwest Town Mechanical
Frankfort, IL
Drew Harrison
Harrison Energy Partners
Little Rock, AR
Al May
North Mechanical Services, Inc.
Indianapolis, IN
Michael McHenry
Enginuity, LLC
Mechanicsburg, PA
Michael Rosone
Arista Air Conditioning Corporation
Long Island City, NY
Relive The Event … or See What You Missed
Thank You to Our Sponsors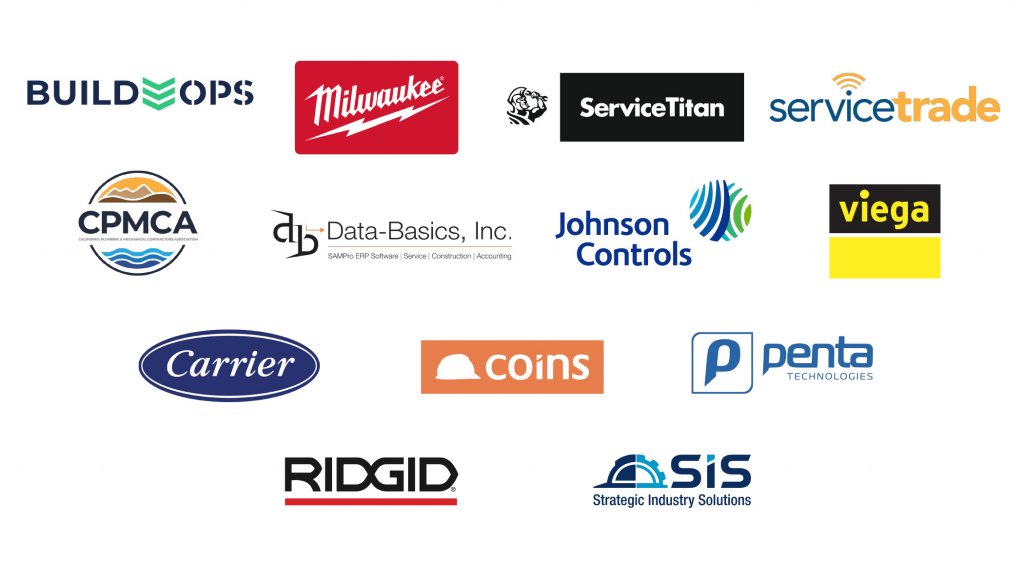 Plan to Join the Fun Next Year
The next MSCA conference is shaping up to be just as exciting, so mark your calendar for October 22 – 25, 2023, and plan to join us at the beautiful JW Marriott Marco Island Beach Resort in Florida. Details will be announced on mcaa.org and in the weekly National Update as we get closer to the meeting date.
Related Articles