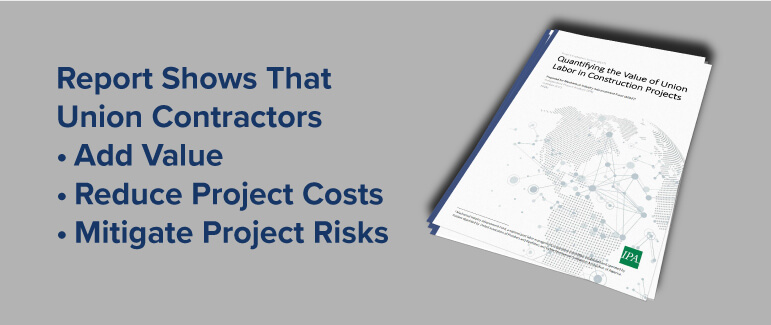 A new report by Independent Project Analysis (IPA), an independent international construction project engineering and research firm, shows that union mechanical contractors were 15% more productive than non-union contractors, with a more than 40% reduction in risks of cost and schedule overruns. It further reveals that the total cost of union projects was 4% less than non-union projects. The report is based on an analysis of 1,550 capital projects on industrial facilities across the United States over the past 20 years.
The United Association of Union Plumbers and Pipefitters (UA) and Mechanical Contractors Association of America (MCAA) joint press release on the topic provides additional details and project background.
The report was included as an attachment to MCAA's comments on FAR Case 2022-003, Federal Acquisition Regulation: Use of Project Labor Agreements (PLAs) for Federal Construction Projects. Read those comments here.
You can download the full report, including methodology, here.
Related Articles