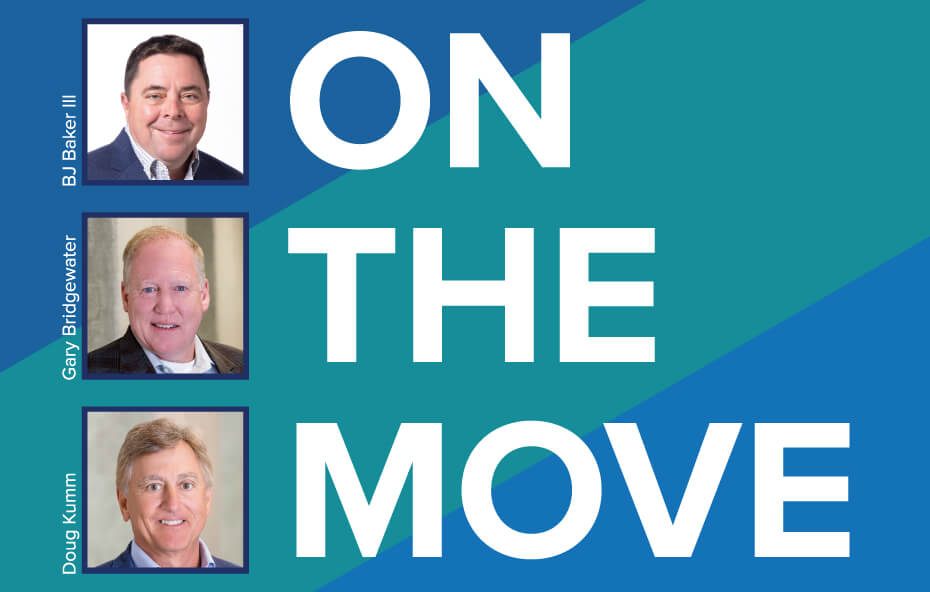 MCAA Member Baker Group announced that BJ Baker III stepped down as Chief Executive Officer on December 6, 2021. BJ's innovations during more than 45 years with the company, including 38 years as CEO, have shaped Baker Group into an industry leading specialty contractor. He will continue as the Chair of the Baker Group Board of Directors and remain an active member of the leadership team. Gary Bridgewater will become Baker Group's new CEO and Doug Kumm will fill the role of President.
BJ grew up in the mechanical design and construction business, the son of founder Bernard "Bernie" Baker, Jr., and has served in a variety of roles since 1977. BJ has fond memories of Bernie's tireless work in building Baker Mechanical, Inc. into what is now Baker Group.
Since assuming leadership of Baker Group, BJ has overseen tremendous growth. In the last decade alone, the company has grown from 279 employees, to over 900 employees. In a move that highlights his appreciation for the Baker Group workforce, he sold the company to its employees in 2019. BJ says the move was designed to ensure a strong future for everyone at Baker Group.
"My father built this company on a foundation of working hard and working smart, with client-centered core values that our employees emulate every day," BJ says. "I am grateful to have learned so much from him, to have followed in his footsteps, and to have built this company to serve our community for generations to come."
BJ learned the core value of caring for people at an early age in watching his father work. His approach to leadership is service-oriented, and he has relished his role as a philanthropist in the Des Moines area. BJ has provided significant gifts to organizations including the Boys and Girls Club, Baker House, Taylor House, Blank Children's Hospital, ChildServe and more.
Gary Bridgewater will become Baker Group's new CEO. Gary has worked closely with BJ for more than three decades and his selection is the culmination of a thorough succession planning process. Gary Bridgewater has served as Baker Group President for the last 16 years and is exceptionally qualified to lead the organization in accordance with its core values. Doug Kumm, who has more than 32 years of experience at Baker Group, will fill the role of President.
As the Chair of the Board of Directors, BJ will remain active at Baker Group, continuing to contribute to the vision and strategy of the organization. "Baker Group is poised for success through this transition," BJ says. "I'm confident and proud of this experienced leadership team, and I'm grateful to our employees who have worked so hard and helped us achieve so much. I'm also thankful for our clients, vendor partners, colleagues and the Board of Directors for their continued support."
Baker Group is a commercial and industrial specialty contractor based in Ankeny, Iowa. With more than 900 employees, Baker Group is the Midwest's premier full-service specialty contractor providing mechanical, industrial, sheet metal, electrical, building automation, process automation, security systems, fire alarm systems, parking/revenue controls and 24/7/365 service. For more information, call 855.262.4000 or visit www.thebakergroup.com.
Related Articles