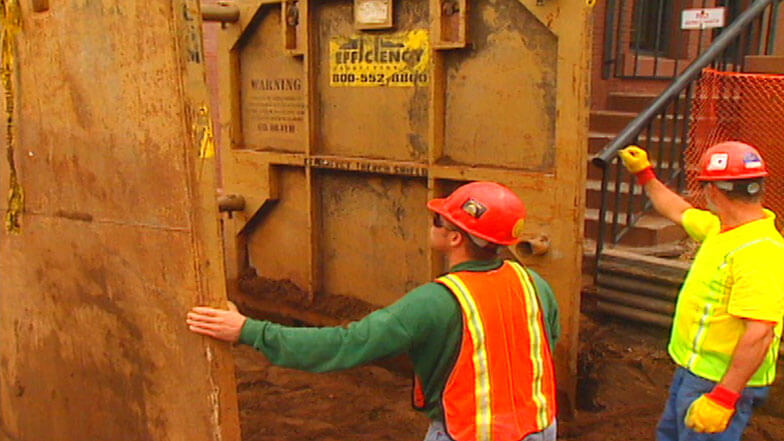 MCAA's Excavation Safety Training Video educates your workers about when it's safe to work in an excavation, when to stay out, and when to get out.
It provides an overview of the hazards involved in working in these spaces and teaches workers to:
Ensure there is a means of access and egress
Know when to leave an excavation
Identify and report surface encumbrances that could change conditions
Identify and report missing guardrails on excavation walkways
Identify and report missing fall protection barriers
Be aware of other excavation hazards
Refrain from digging until all utilities are marked
Stop and report it if they uncover a utility
Refrain from attempting an excavation cave-in rescue
Download or play the video in English
Download or play the video in Spanish
There's More…
Accompanying materials are also available to assist you in highlighting key training points, documenting worker training and confirming that workers understand the training concepts:
Highlight key training points
Document worker training
Download the Documentation Sheet
Confirm that workers understand the training concepts
Create a company-specific excavation safety program
Want More Safety Resources?
MCAA has you covered, with a full range of resources to help you protect your workers from injury and comply with applicable safety regulations. Here's where to find them:
On our Direct Links to MCAA & MSCA Safety Resources page, where they're listed by category with links.
In the Resource Center, where you can use the blue Refine Your Search bar to pinpoint exactly what you're looking for.
Have questions or need personal assistance?
Contact MCAA's Pete Chaney.