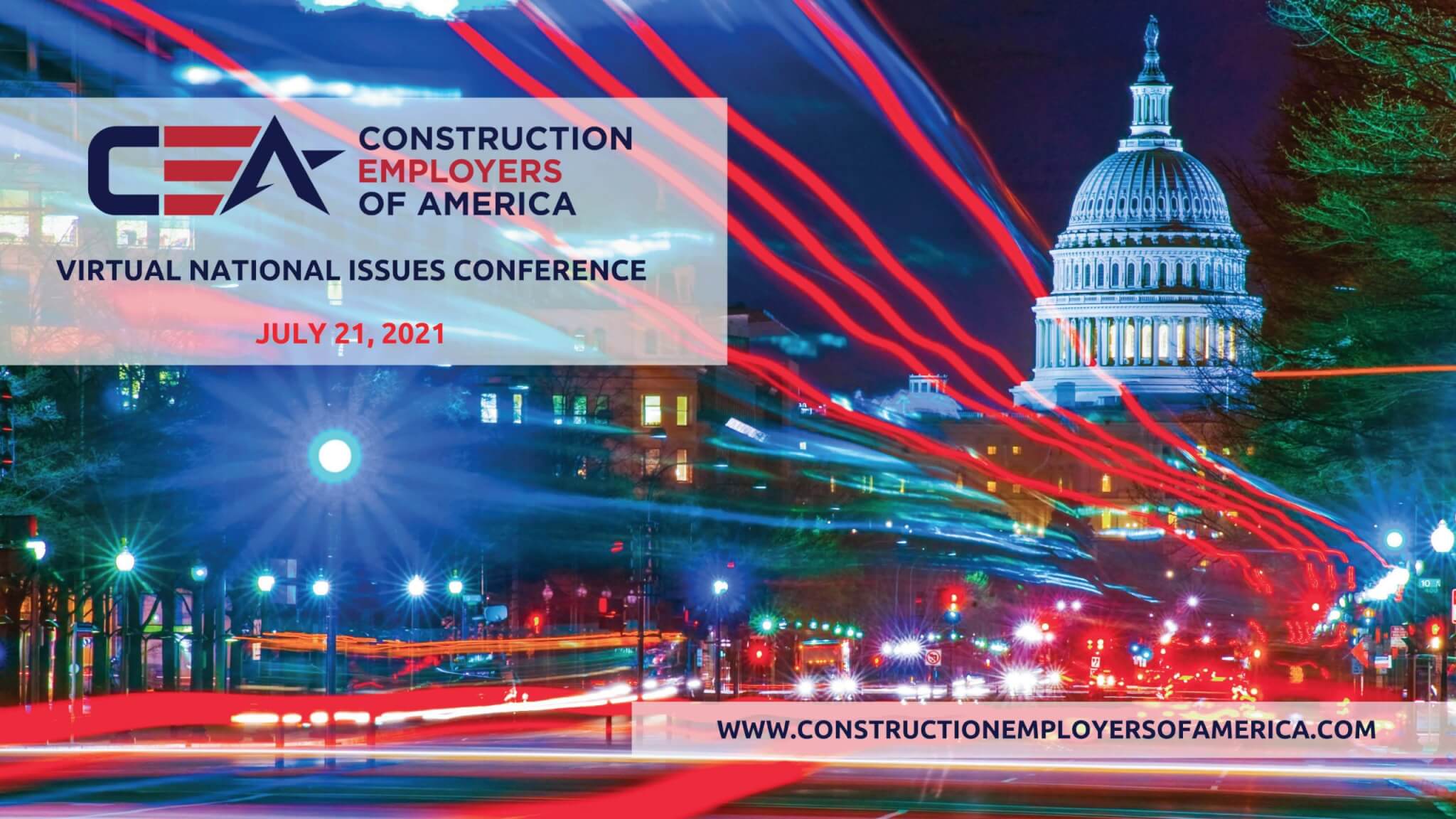 The Construction Employers of America (CEA), of which MCAA is a charter member, will be hosting this year's legislative and regulatory conference virtually on Wednesday, July 21st from 11:00 am – 3:00 pm EDT, and it will focus on key regulatory and legislative issues affecting the union construction industry today. As with previous in-person conferences, the CEA will host both Regulators and Representatives from Congress for their expertise and insight on a variety of topics such as:
The regulatory landscape for Multiemployer Pension Plans based upon enactment of the American Rescue Plan Act (ARPA) of 2021.
Department of Labor efforts to address Employee Misclassification.
OSHA developments of interest to the construction industry.
Infrastructure spending in the Energy and Building Market Sectors and proposed tax measures to fund it.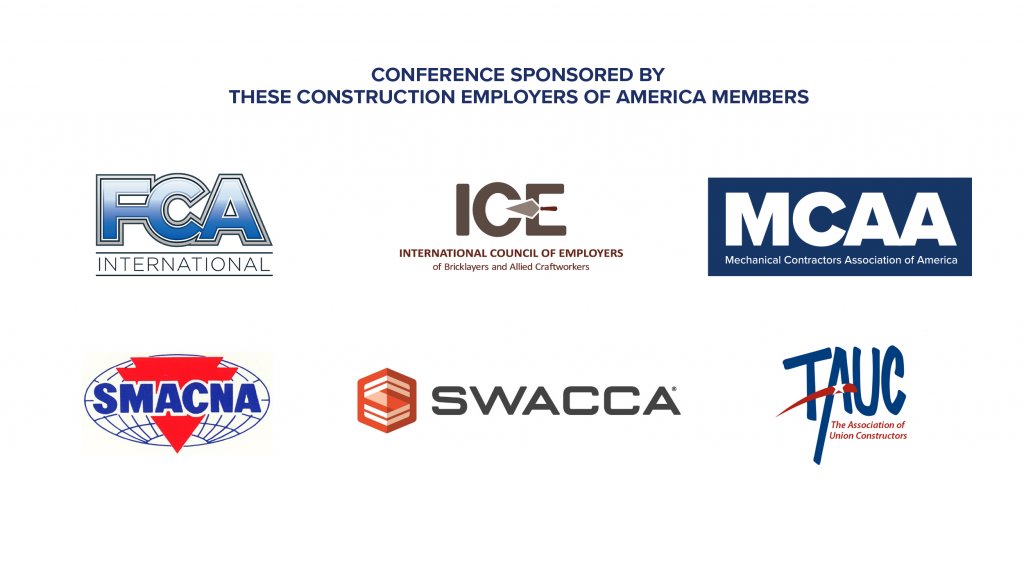 Who is the CEA?
We are a coalition of seven premier national construction specialty contracting associations, working together to raise awareness among policymakers, opinion leaders, and the general public, about the value of high-quality American construction. CEA engages on national, state, and local public policy initiatives to strengthen the domestic construction industry and provide opportunities for top-quality construction workers to earn the skills they need to command high wages.
Related Articles