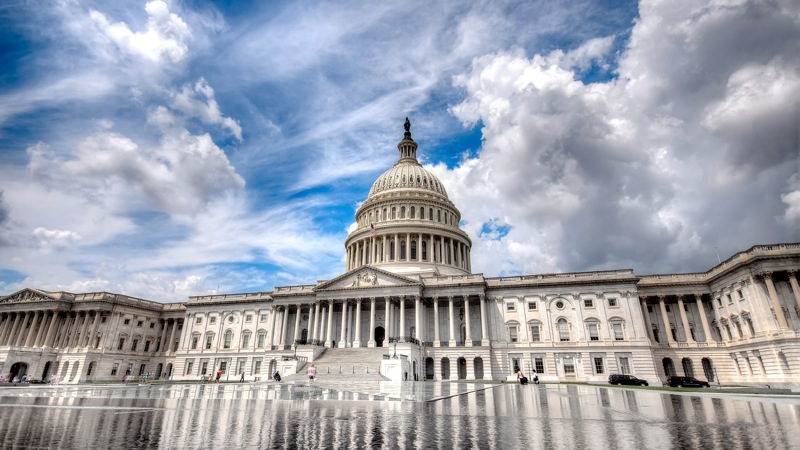 MCAA's Government Affairs Committee offers an update on the latest happenings on Capitol Hill, including a big victory for prevailing wage policy, possible upcoming positive administrative reforms in the federal prevailing wage program, a shift in construction workforce policy in MCAA members' favor, an update on PBGC grants for critical and declining multiemployer pension plans, and MCAA advocacy for COVID-19 pandemic cost escalation adjustment clauses in federal contracts. The committee remains busy protecting our MCAA members' interests on Capitol Hill and providing members with the latest information through programming like the virtual MCAA/CEA National Issues Conference slated for July 21 from 11:00 a.m. to 3:00 p.m. EDT.
Big Victory for Prevailing Wage Policy
A recent vote in the Senate heralded a big victory for prevailing wage policy, and the first statutory expansion of prevailing wage in related legislation in quite some time. With a 58 to 42 vote on the Cornyn Amendment (Amendment No. 1858) to the Endless Frontier Act (S. 1260), the majority in the Senate extended Davis Bacon prevailing wage standards to domestic computer chip manufacturing construction funded in the measure (some $52 Billion).
Eight Republicans crossed over to the Democratic side, supporting the extension of prevailing wage standards to chip plant construction by opposing the Cornyn Amendment:
Senator Roy Blunt (MO) (retiring)
Senator Shelley Moore Capito (WVA)
Senator Steve Daines (MT)
Senator Lisa Murkowski (AK)
Senator Rob Portman (OH) (retiring)
Senator Marco Rubio (FL)
Senator Dan Sullivan (AK)
Senator John Kennedy (LA)
MCAA Seeks Positive Administrative Reforms in Federal Prevailing Wage Program
MCAA is working with the Biden Department of Labor (DOL) on considering positive administrative reforms in the federal prevailing wage program. The Labor department's Wage and Hour Division Principal Deputy Administrator, Jessica Looman, is invited to make a presentation to the MCAA/CEA Legislative Issues Conference on July 21.
Government Affairs Developments
The Biden Administration's American Rescue Plan contained the Butch Lewis multiemployer pension reform bailout measure. Under the measure, some 200 or so critical and declining multiemployer pension plans may be eligible to receive some $86 billion or more of Pension Benefit Guaranty Corporation (PBGC) grants. These grants would pay pension benefits and expenses for the next 30 years.
While the new PBGC program is big and expensive, it will no doubt take a lot of pressure off the multiemployer system, which will benefit MCAA member companies. The PBGC regulations are due out by mid-July.
The critical and declining plans are a problem created as much by misadministration of government regulations as anything else, so it's apt that the government pays for the remedy.
MCAA and the multiemployer reform coalition continue to push for a new plan design – Composite Plans and re-tooled and more expansive Variable Benefit Plans that will tackle and resolve the problem of the contingent liability of employer unfunded vested benefits withdrawal liability.
MCAA Leads Effort to Get COVID Escalation Adjustment on Direct Federal Contracts
MCAA is leading the effort to get a COVID-19 pandemic cost escalation adjustment in direct federal contracts that were bid and awarded pre-COVID and performed after the emergency declaration in March 2020. MCAA also is proposing a new pandemic cost adjustment escalation clause in the Federal Acquisition Regulation (FAR) for future direct federal contracts to eliminate pandemic cost contingencies in bidding and to stabilize costs for the government. Both efforts will have a long-term impact for our members, many of whom are struggling to recover the added cost of continuing work during the pandemic.
Questions about any of this information should be directed to John McNerney.
Related Articles