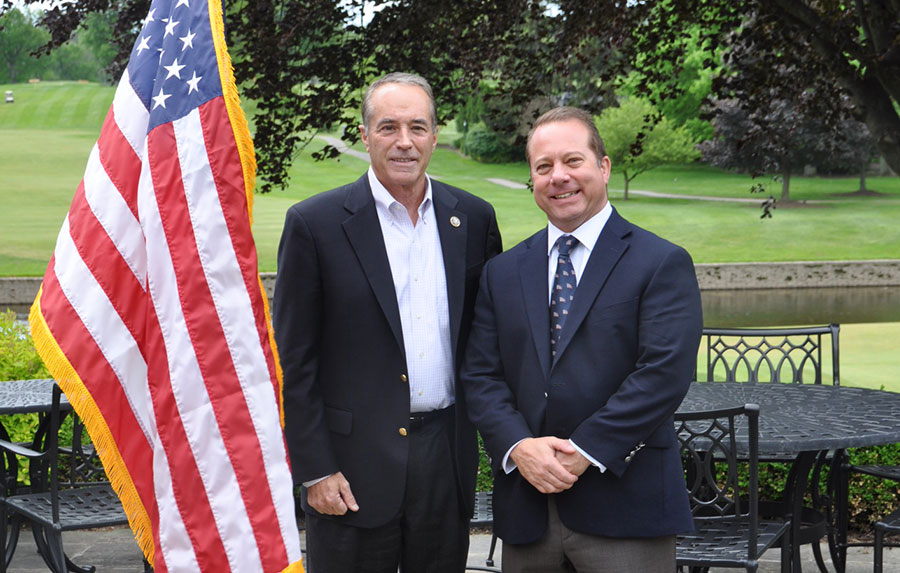 The John W. Danforth Company, a charter member of MCAA and a leading northeast US regional mechanical construction company, hosted a fundraiser for New York Congressman Chris Collins on May 31st in Buffalo, NY.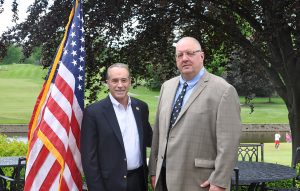 Danforth company principals, Kevin "Duke" Reilly, CEO and Chairman, along with Robert Beck, President and MCAA Board Member, hosted some 15 Buffalo area construction and engineering firm principals for the meeting with Congressman Collins to discuss his agenda for the constituents of New York's 27th Congressional District.
Congressman Collins discussed his amendment in the House-passed health care measure to alleviate the local county tax burden in financing health care subsidies. The third-term lawmaker, last elected with 86% of the vote, also discussed his support for the Trump Administration's economic and tax reform agenda.
The local area construction firms also highlighted issues related to multiemployer pension reform and the need for quick Congressional proactive policy changes. As presented to Congressman Collins, these changes are needed to forestall a crisis in the multiemployer system for pension plan contributing employers in the Buffalo area and nationwide.
Related Articles