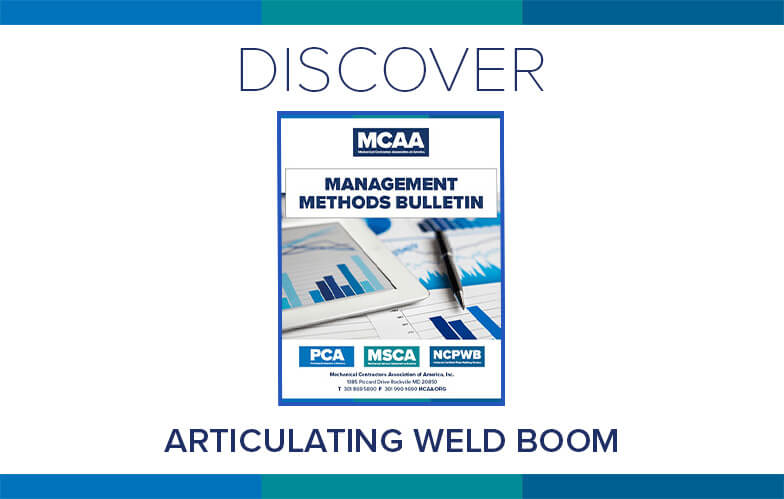 Faced with limited space in a new fabrication shop, Shinn Mechanical workers designed an articulating weld boom. MCAA's Articulating Weld Boom provides details about this innovative device that lets fabricators perform any type of welding, including TIG, without any cords or hoses on the floor. It's just one of MCAA's educational resources that are free to MCAA members as a benefit of membership.
The bulletin covers:
What the articulating weld boom is and how it was built
Benefits of the boom, including improved safety, ergonomics, and air quality
For a full list of available Management Methods Bulletins, visit the Management Methods Bulletins page.
Have Questions or Need Personal Assistance?
Contact MCAA's Frank Wall.
Related Articles