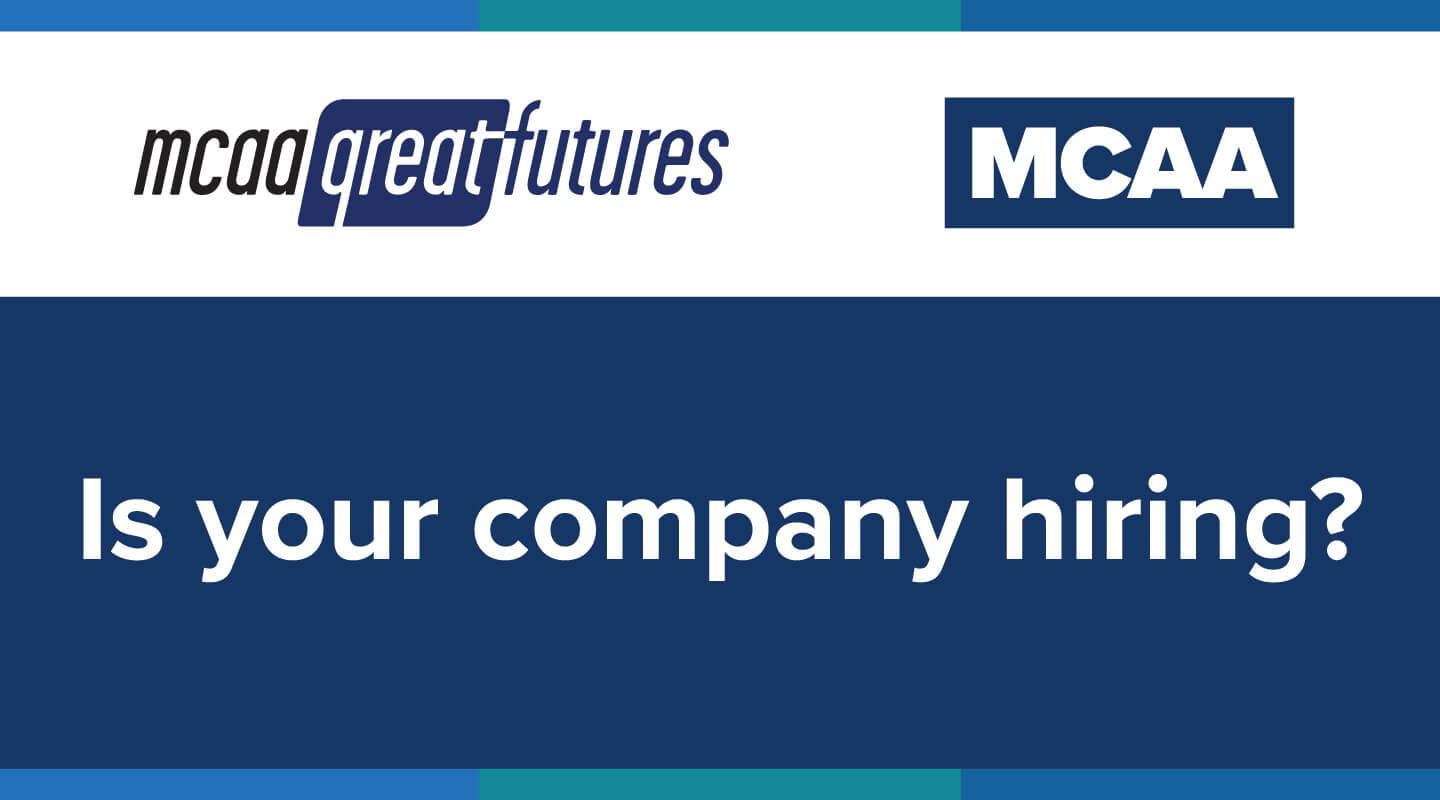 Looking for an intern or full-time new hire? Checkout MCAA's newly revised job board to post your open positions to a network of student chapter members from close to 50 student chapters from across the U.S. and Canada.
How it works:
Login with an MCAA username and password
Click on the job board within the Career Development page
Click Manage My Jobs and Add a Job to create your posting
Jobs remain active for 1 month to ensure postings stay fresh
When the job is set to expire, a reminder will be sent for you to either "mark as filled" or "duplicate" and repost for another month
Interested students can view postings and submit their contact information and resume
Your office will be notified via email when interested students submit their resume
From there, your office is encouraged to continue with your company's application & interview process
School-Year Internship Grants
Have an intern working for you during the Fall semester? Don't forget to submit an Internship Grant application! Internship grants funded by the John R. Gentille Foundation (JRGF) reward both the hiring company ($1,000) and the student ($500 gift card). Each MCAA member company may submit up to two grant applications per calendar year.
Related Articles